Local SEO is significant for the success of your business. Does your business have a physical location? Have you concentrated your business scope to a specific geographic location? Do your clients identify with your business because of its location? Did you know that you could optimize your website for local content searches?
If you want to grow your business in a certain area, optimizing your local site for ranking and visibility would be a great way to start this noble journey.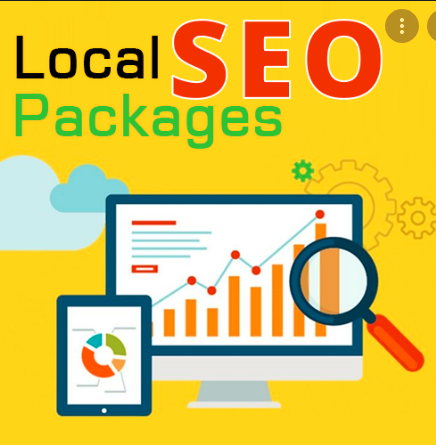 To gain better understanding of what such a journey entails, we begin by defining Local SEO packages, what they comprise, as well as defining Affordable SEO packages.
What are local SEO packages?
Local SEO defines the strategies that search engines apply to factor in a user's location in their search query.
Most users looking up a particular service online prefer a service provider from their immediate surroundings. For that reason, they will mostly likely insert a 'near me' phrase as part of their search query to narrow down the search.
That is precisely why most SEO service agencies are providing Affordable SEO packages in form of Local SEO packages to small scale businesses that may have concentrated their operations in a particular region only. They do this to help these businesses grow their brand visibility.
Local SEO packages therefore refer to the range of services provided by SEO professionals to help business owners and leaders enhance and better manage the local SEO needs for their businesses.
The concept of local SEO services such that when a user raises a query for a particular service, the search engine result page produces a list of locations near the user from which they can access the service.
However, if the user moves to a different location, the search results also change because of the proximity algorithms these search engines use to detect location.
The beauty of local SEO services is that your business appears in both the main organic search results as well as in the local search results, affording you more exposure.
Thus, the goal of providing local SEO services is to assist businesses promote their brands to local prospects and audience. With the help of such packages, you can better define your brand's geographic reach.
How much are local SEO packages?
Looking for Affordable SEO packages? Well, let us guide you on some of the current SEO pricing trends to better plan your purchase.
Generally, a Local SEO package may cost between $300 and $2,000 per month based on:
The SEO problems you intend to solve for your business
Your competitor's SEO strategies
Your business's physical location
The number of locations of your business
The scope of service your business provides
For more holistic local SEO campaigns, you should opt for high quality Local SEO packages that not only offer long-term economic benefits, but also assist you get to the top ranks in popular search engines effortlessly.
How do I optimize my local SEO?
Do you want your business to appear on search engine result pages in a specific location? Are you targeting mostly the local leads and clients for your product or service?
Here is what else you can do to quickly achieve your objective:
Set up a free Google My Business page
Listing your business on Google My Business gives you an advantage of ranking higher on Google Maps as well as local search engine result pages, being a product of Google.
Once you set up the account, your entire business profile appears on Google search results and is merged with your location details on Google Maps.
Solicit positive customer reviews
Within your Google My Business account page there is a section for customer reviews. The more reviews you get from satisfied customers, the more your business page is optimized on Google My Business to appear on top search results.
Infuse your content with local happenings
Your content should have a feel of your local area. The tone of voice you use should resonate with and draw the attention of your local audience.
In other words, as you create your content, try as much as possible to highlight local issues in the content in order to lure the local audience.
Insert local keywords and landmarks
People love to identify with what they can easily relate to. Understanding the keywords dominating your local airwaves can be a great way to capture the locals' attention.
Moreover, creatively mentioning certain landmarks in your local area within your headlines or titles can present a great way of invoking the feeling of 'home' and might add some appeal to your content.
Feature your business in online business directories
These directories appear on search results whenever a location query is placed and might expose your business further as they rank well on search engines. Moreover, they have a back link to your website that drives relevant leads to your content.
Why is a Local SEO package important for my business?
Want to get discovered by your local community? Developing and implementing a local SEO strategy with local business SEO services is the way to go.
So, what will you get when buying a local SEO package? Locally subscribing to Affordable SEO packages presents your business with the following benefits:
Enhance online visibility
By applying local SEO, you are essentially increasing your chances of being found on organic search results, including maps. If your business never makes it to the first search engine result page, then perhaps your prospects do not even know of your existence. Remedy that by adopting a local SEO strategy.
More relevant prospects
A local user searching your product or service online feels more comfortable visiting you since they can identify with your location and that affords them more convenience.
This in turn increases the chances of prospects locating you with ease.
Build brand authority
The more you appear on top search results, the more trust you are likely to build with your prospects. Brands that feature high on search engines tend to command more respect as most consumers associate them with brand credibility.
Thus, embracing local SEO is a sure way of placing your business on top.
More business revenue
Other than providing your business with more relevant prospects, adopting a local SEO strategy also guarantees you more repeat business as clients can easily access you.
Additionally, people love to do business with entities they can trust. Being a local business owner portrays you as a community member that is there to stay and people would rather come to you.
As dynamic local SEO experts, we specialize in Affordable SEO packages that are result-oriented. You get more than what you paid for because we value your long-term success. Consult us on the best Local SEO package that fits well into your business needs.