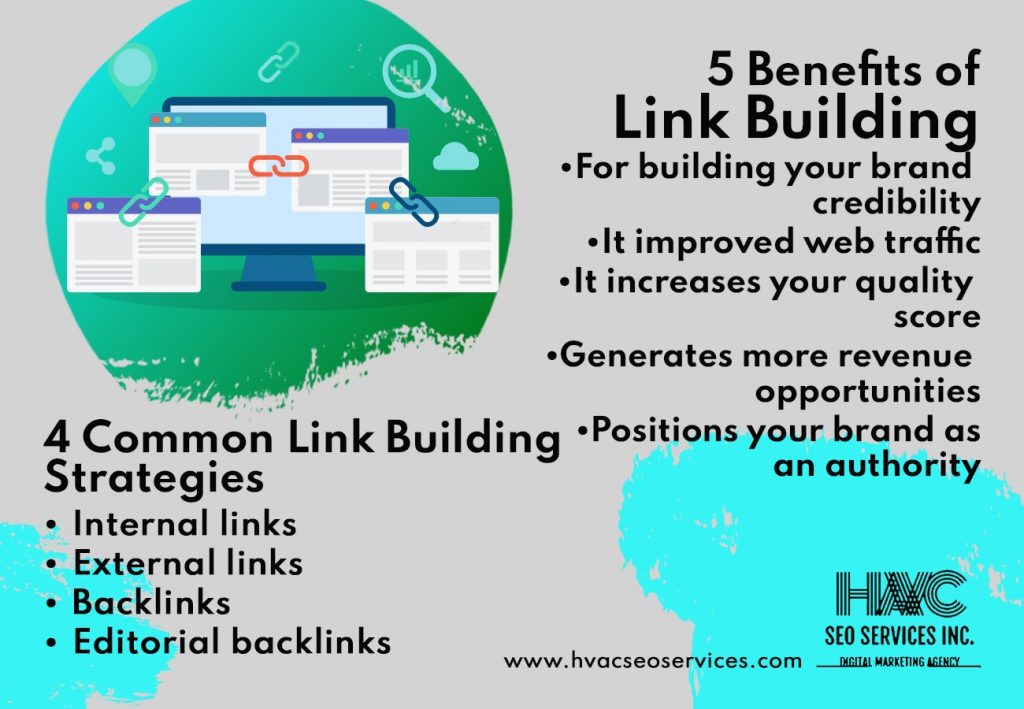 Is link building giving you headaches as you try to understand what it is and if it is worth your efforts? Keep it here, and we will unravel it for you.
What Is Link Building? Is it worth it?
Link building involves collaborating with authoritative brands and opinion shapers to mention, cite, and link to your domain in their publications, websites, and social media platforms.
Link building serves the same purpose as word-of-mouth. It works as a third-party pointer to your website's authoritative strength.
However, the links will add value only if they are placed in relevant and valuable domains. Here are some benefits of link building:
Credibility
Links act as third-party pointers of the relevance and strength of your domain. If authoritative domains link to your site, then they have faith in your brand. This is even better if you have links from several high-authority sites rather than many links from the same brand.
Improved Web Traffic
Link building will expose your brand to a relevant audience that engages with industry authority sites. This will drive more referral traffic to your website and may improve your conversions and sales. It is among the HVAC marketing strategies that brands overlook, but it can drive significant traffic to a site.
Increase Your Quality Score
Your quality score affects the visibility of your website on SERPs. It is one of the measures used to determine the suitability of your HVAC SEO and the relevance of your content before it is ranked on search engines.
Understand that search engines are also out to make money. And since they rely on the clicks that your content receives to bill you, they only accept and display websites whose content can get more clicks.
Having backlinks from several leading domains will raise your quality score, thus increasing your web visibility.
Better Revenue Opportunities
The more relevant high-quality links your website has, the higher it will rank on search engine search results. This will ultimately raise your visibility, leads generation, and sales. And, of course, that amounts to more revenue for your business.
Positions Your Brand as an Authority
Every business dreams of being the industry leader. Link building will give you an authoritative voice.
This how this works: if your brand is linked to authoritative websites, visitors will get quality content on your site as well as links directing them to other valuable resources.
This can improve further if other premium websites direct their visitors to your site. Just by doing so, they are giving you a vote of confidence for the quality of your HVAC website design and content. They also help to widen your reach, which will help in generating more leads.
Common Link Building Strategies
Internal Links
Linking to content and pages on your websites helps users to find relevant information faster. It is also an excellent way of refreshing old content and keeping it valuable. This is good as it makes the pages crawlable by Google robotics, increasing their ranking on top of SERPs.
External Links
If you consider another domain relevant, credible, and popular, point your customers towards it using external links. This is another way of helping your customers to find the information they are looking for faster.
However, ensure you do not point them to your competitors' websites as you may lose them to the competitors. Verify the existence of the websites so that your visitors do not get a 404 error code indicating that the links you provided do not lead to any known website.
And since you mind about the security of your clients' data, do not direct them to websites whose security is below par.
Backlinks
This is when a domain points its viewers to your website using external links. They are superb in building the authority of your website and drive more traffic to your site.
Make it easier for industry leaders to link to your site by creating quality shareable content. You can also ask reputable domains to link back to your website. Use available online tools to find websites that you can ask for backlinks.
Editorial Backlinks
When influential bloggers link to your content and cite it as their resource, they increase its credibility.
Editorial backlinks from Wall Street Journal or Forbes are hard to get, but they matter in your site's SEO for HVAC.
However, if you are a location-specific business, you may benefit more from backlinks from local brands than multinationals. Local brands will reach a more targeted audience that is easier to convert. Remember that customers trust businesses in their region more than multinational brands.
If you are wondering what is link building? Is it worth it? Then you now know how important it is for your HVAC business. Here at HVAC SEO Services, we offer a complete link building package that will get you white hat SEO equity. Talk to us for all your digital marketing and branding experience.