The Best HVAC SEO Services Company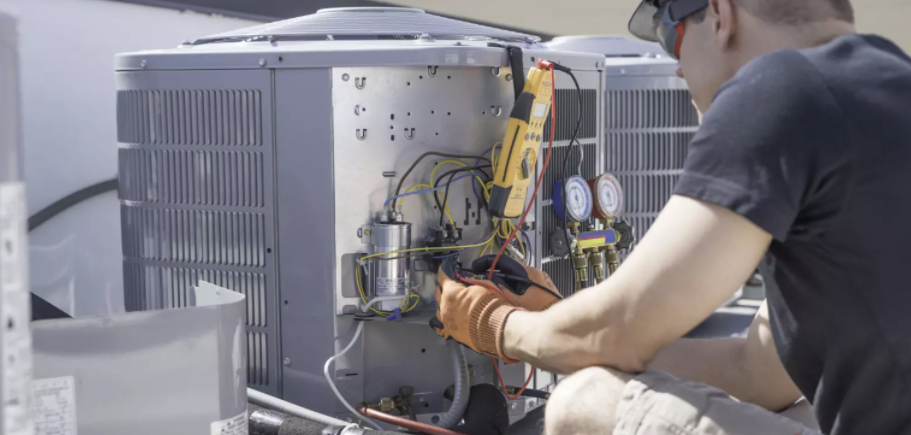 Are you looking for HVAC SEO Services? Are you tired of spending money on HVAC marketing services that don't deliver results? If the answer is yes, then you are in the right place.
Our goal is to help your AC and heating company stay profitable
100% customer satisfaction guarantee
We only stop when you are happy.
Perfection
It is not just about the results; the process is equally important.
Long-lasting results
Every white hat in the book to make sure that your success is not short-lived, but enduringly good.
Transparency
No hidden charges, no surprises, and definitely no changes in the middle of the project.
Certified HVAC SEO services technicians
We only work with certified professionals in all our SEO services
Chat with Us Today for FREE Consultations
HVAC SEO Writing Services
We don't just write HVAC content for your websites, social media, and other digital assets, we ensure that it truly translates into value for your company. Did you know that blogging without a strategy or plan is almost the same as not blogging?
Did you also know that a website that does not have optimized content is no better than not having a website? Well, we thought you should know.
We have made it our business to understand every HVAC business model out there. We know there are many models that you have probably interacted with. Each model will require a different content approach and different types of content.
Notably, a full HVAC practice will require 20-25 pages on the website to optimize for one location. The majority have just 5-10 pages. These pages are not enough because they will not help you optimally tap into the available market.
If you have a specialist cooling business, the core web pages will be 15-20 for one location. Closer to 15 is the ideal number. For a heating business, the number of pages can be 15-20. 10 pages will go to specific cornerstone pages and the rest will go to homepages/landing pages, about us page, and such things.
If you have just 10 pages for a full HVAC practice, then you are barely scratching the surface of what HVAC SEO and HVAC marketing are all about. You are probably making your work and that of your SEO team harder.
What you get at HVAC SEO Services Inc.
Unique content
Search Engine Optimized content
Professional HVAC website content copywriting
Keyword and key phrase optimized content
High-quality social media copywriting
High-quality HVAC ads copywriting
Topical blog content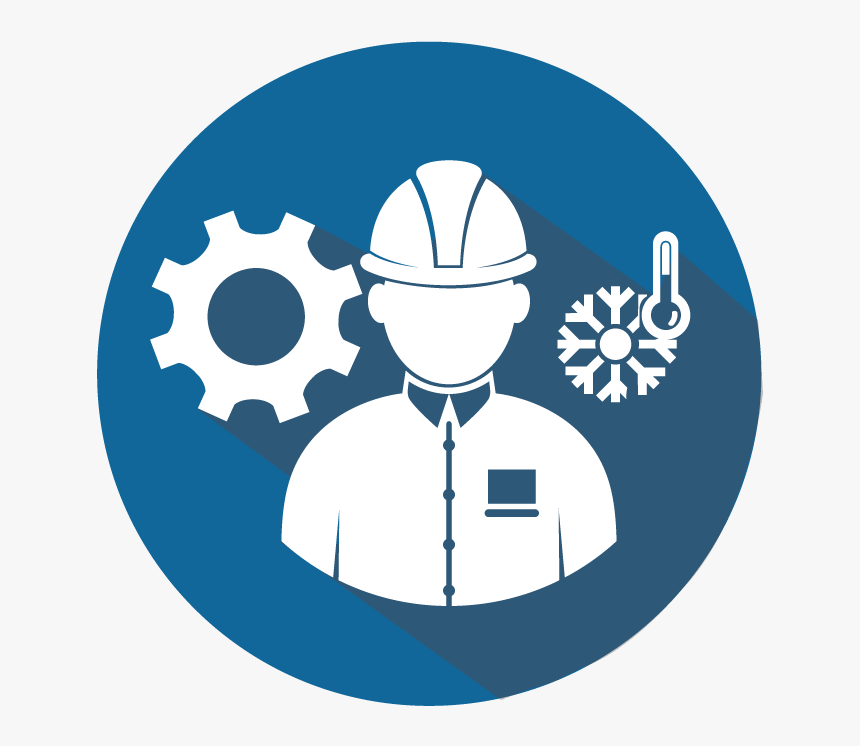 HVAC SEO Writer and copywriter
It takes an expert writer to know the content to write, when to write it, and how to write it. It even takes a keener eye to appreciate why you do what you do. This is the maxim when it comes to any HVAC contractor website content. You don't just want someone who understands the services and the processes of the HVAC industry. You also want someone who realizes that a typical homeowner is not interested in the technical jargon. You need a team that makes sure the information provided calms and assures prospects that you got their back. This is what we do every day. It is our specialty the same way your specialty is being a pro technician or business owner. A simple investment of the right SEO writing services is better than years of irrelevant technical jargon. Let's do this for you and you will see what a difference it will make within a short time.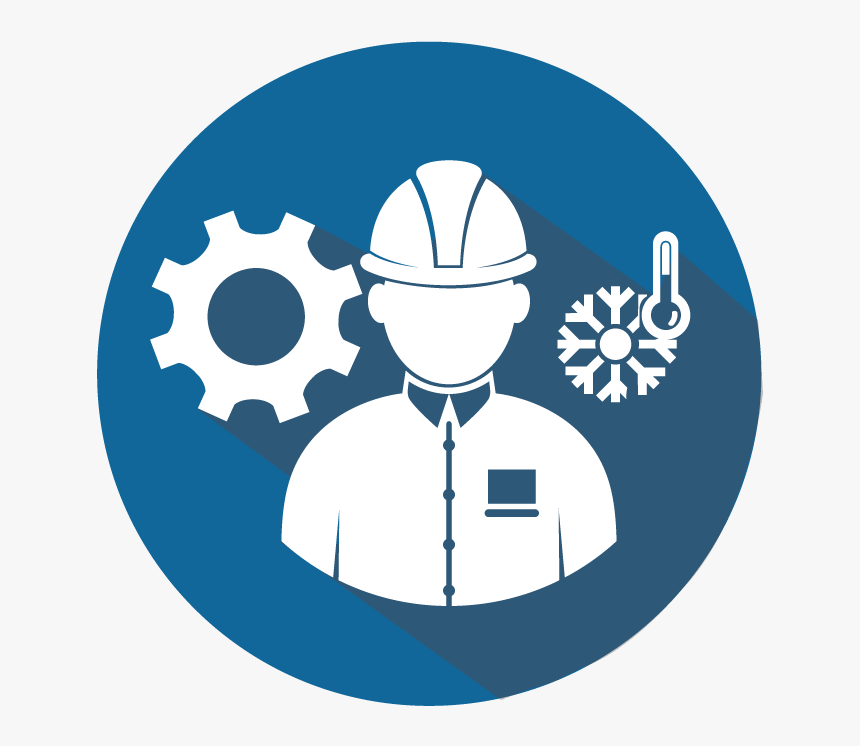 HVAC blog writing services
There are thousands of blogging topics that you can cover in HVAC. Unfortunately, most people still run short of topic ideas. We help you create a content strategy and calendar that streamlines your blogging and turns your content creation process into a stress-free adventure. We do all types of blogs, long-form posts, short FAQs posts, authoritative posts, researched posts, and much more. As a premier HVAC blog writing agency, we have perfected many aspects of blogging. We understand different reasons for blogging. Here are • Write to inform • Persuade • Compare • Establish authority • Explore • Describe Beyond understanding the reason behind blogging, we also understand the standards of publishing. We have a team of creative storytellers, researchers, editors, and search engine optimization specialists for the job. Talk to us today!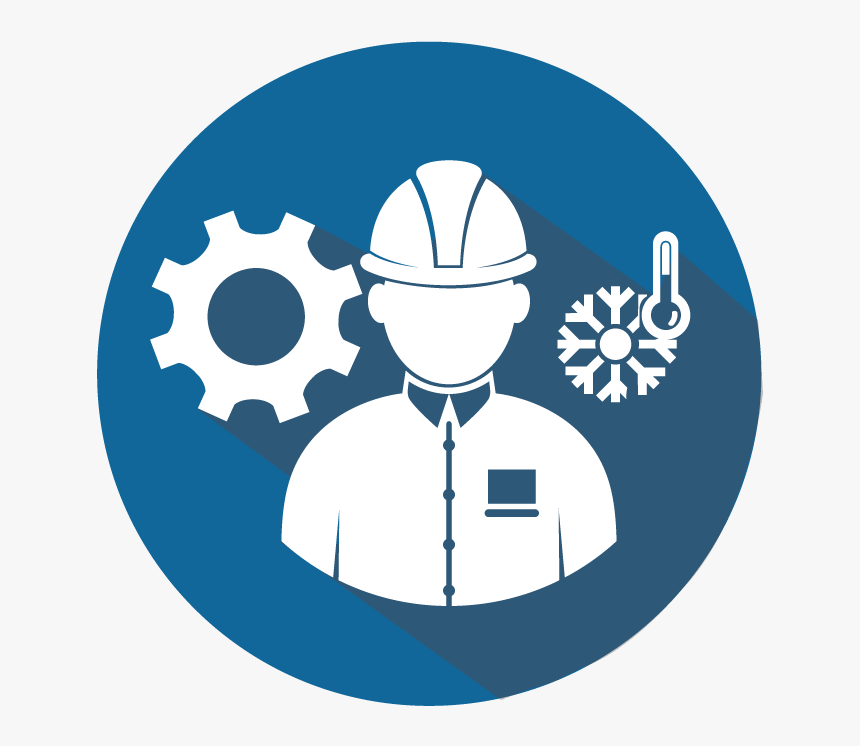 HVAC Newsletter Writing services
When it comes to heating repairs and AC unit repairs, customers don't have an option, they must call a contractor. But when it comes to replacements and new installations, customers have much more leeway. This is where email and newsletter marketing come into play. With our HVAC newsletter writing services, you can nurture commercial and residential leads that will lead to new installations and replacements of units. Such business can be lucrative for any heating or cooling company that intends to grow its revenues and profits. We help you craft newsletters that have the highest open and click-through rates. This is because we understand the psychology of a typical buyer. Our goal is to find ways to provide the features and benefits of your offer in a way that accelerates the decision-making process.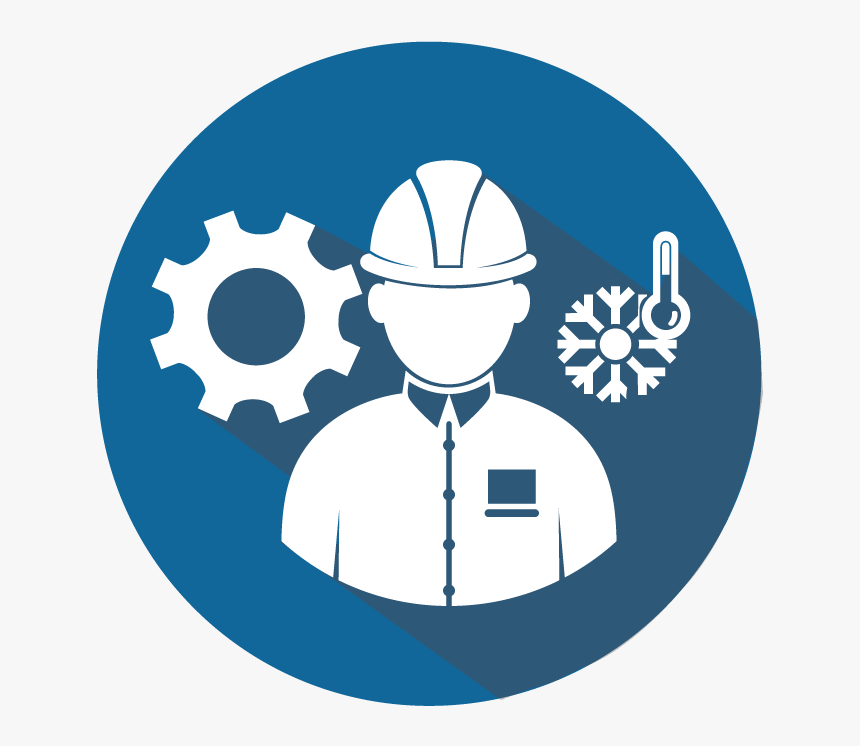 HVAC product description writing services
We help you break down any technical jargon to write effective buyer guides for furnaces, air conditioners, boilers, suction pipes, filters, thermostats, blowers, and other parts of heating, ventilation, air conditioning, and refrigeration units. We also create well-structured buyer guides that will provide the most relevant information to the target market. We provide such services to manufacturers, stores, and many other companies that are selling HVAC units and equipment. We are your best partner when it comes to providing value and quality product descriptions and guides.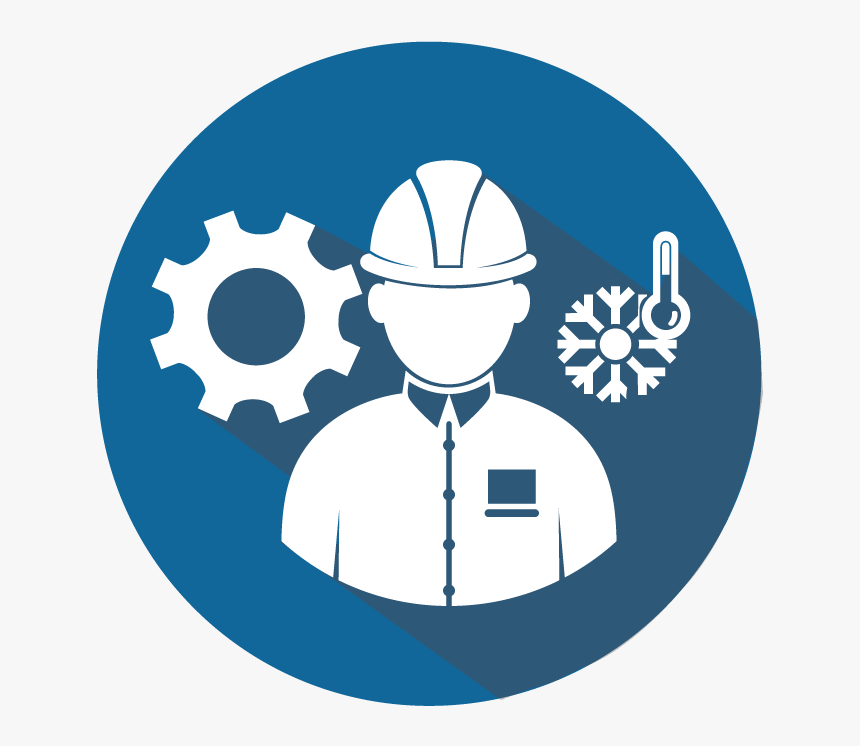 HVAC website content writing services
Your HVAC website is the ultimate digital marketing asset that your business should have. It should be a business resource, a source of leads, and a constant flow of prospects. To do that, however, it needs high-quality content. When we say high-quality content, we mean more than just sparkling graphics. We mean creating something that is a good fit for search engines and users alike. Creating pages that convert is an art that we have perfected over the years. We tell your brand's story, illuminate your certifications, awards, and expertise, provide the necessary social proof, and lastly make sure that the search engines love your website. It is what we do. And we want you to enjoy these skills.
Talk to Us Today for FREE Consultations
HVAC SEO Services for HVAC Contractors
As is the case with most home services businesses, HVAC owners have to think local and regional. You don't want your campaigns to land where they don't translate to money. This is where we come in, we ensure that our HVAC SEO services and packages are specific to your market. We offer a full package of SEO services including: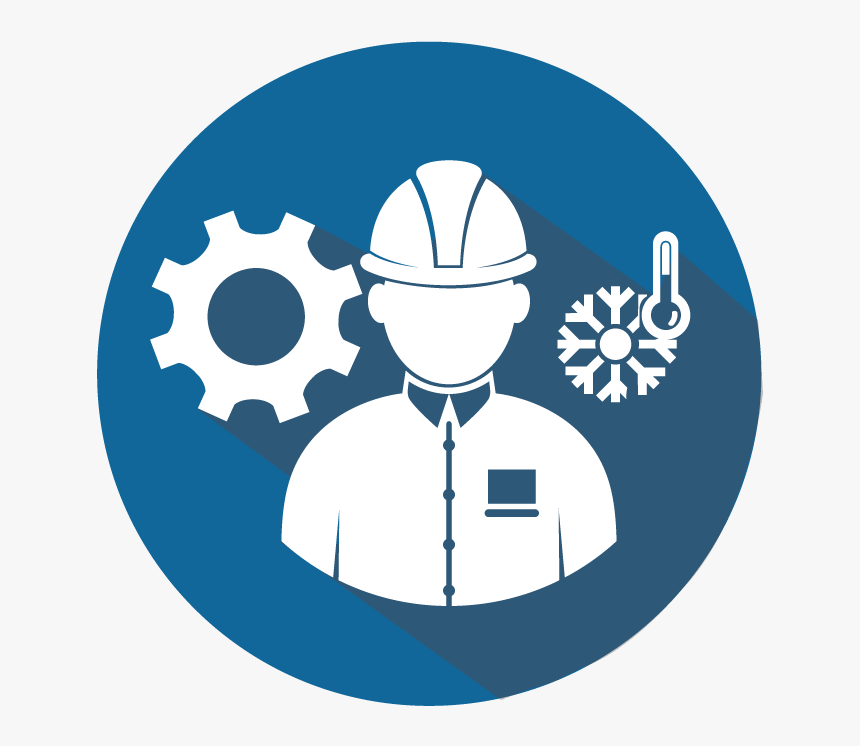 HVAC Keywords Analysis, Keyphrase Discovery, and Tracking Services
You don't just want to have general HVAC SEO keywords for your campaign, you want to have the most cost-effective and most rewarding keywords. We help you analyze the competition, discover keywords, and help you win those keywords. There are generally 2 types of HVAC keywords that you can have: HVAC keywords that have a buyer intent and HVAC keywords that have informational intent. A combination of both is ideal for your long-term growth, but you should always start with heating and cooling keywords that have buyer intent. Notice that anyone looking for furnace repair, boiler installation, AC repair, and such keywords are on the edge ready to pay for your services. People searching for other keywords, such as those searching for symptoms, have latent intent. They want to know what is wrong so that they can know who to call. Their search queries will often feature such phrases as noisy furnaces, leaky air conditioners, and DIY maintenance tips, and so on. Keywords also have a location and urgency aspect to them. Our goal is to ensure that all the technical stuff about heating and cooling business website search engine optimization efforts are smooth. You don't have to worry about any technical aspect of it, enjoy the results. We do the heavy lifting. Talk to us today for an honest approach to search engine optimization efforts especially when it comes to ranking keywords.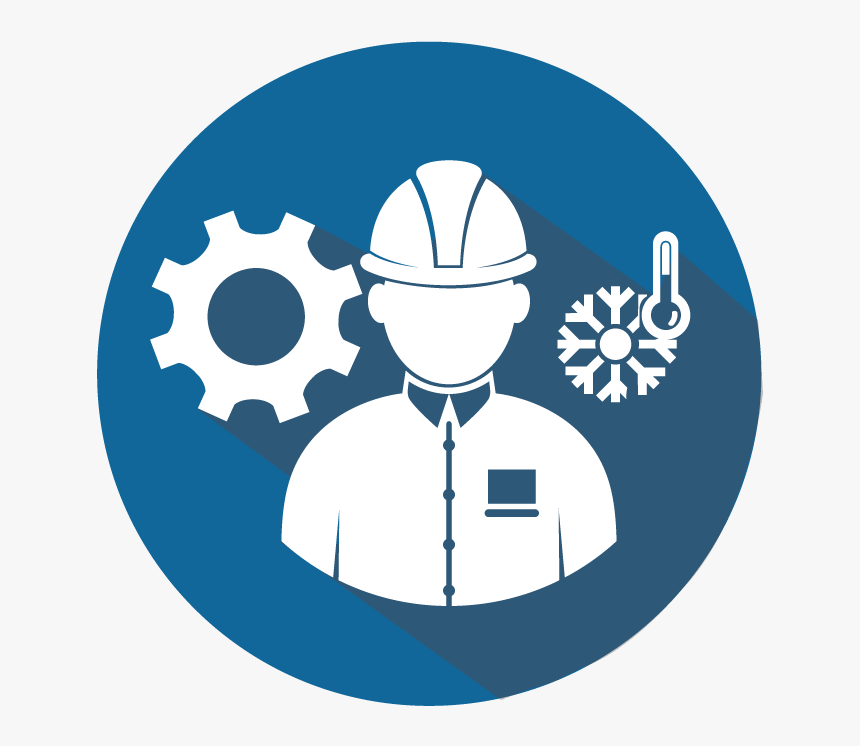 HVAC SEO Marketing Services
Are you worried that your heating and cooling business is not receiving the leads it needs to grow? Are you stuck with bad leads and idle capacity? Well, that is why we provide marketing services for HVAC companies. You don't have to ask how you will market your HVAC service anymore. Instead, ask how do you perfect your customer service and let us do all the HVAC SEO marketing and digital marketing services for you. We have a full-service SEO marketing package. Unlike other agencies that will offer one service only, we realize that your campaign is only complete when it works as an organism. If the social media manager cannot coordinate in real time with the content creators, your campaign is bound to struggle. Same case applies to your HVAC website designer, HVAC PPC manager, HVAC content writer, HVAC SEO technician, GMB profile experts, and so on. We have a full in house team that brings all your marketing efforts into one place. You will get one manager and you will get one monthly report detailing every metric relating to your business. You don't have to receive 6 or so invoices from different people, all of which will have to give you6 reports that you have to review. The worst part of doing that is that if any one of them fails, they will always blame it on others and sadly, it could be true that some of your service providers are failing others. For example, bad HVAC SEO can ruin every good content you have. The content will not rank and it will not be the creators fault. Talk to us today!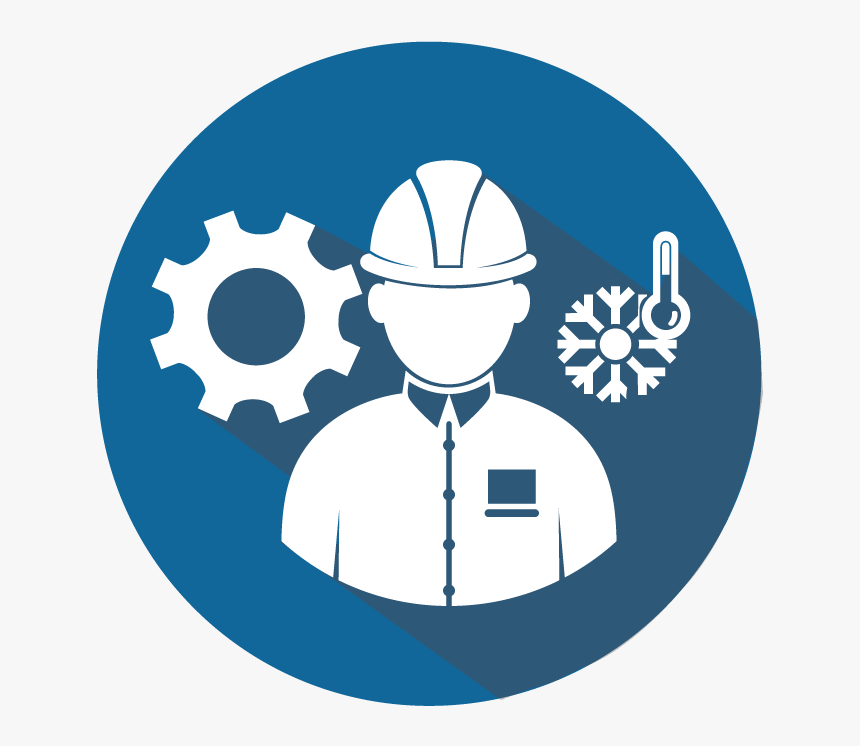 Local HVAC SEO Services
Heating and AC companies serve local and regional markets. Unlike large HVAC franchises, most businesses do not need a national or statewide presence. In search engine optimization, you have to stick to your goal so that your overall impact will be the best. We differentiate local SEO from SEO. If your practice is local, we stick to the local market. Saturate and optimize your presence in this location until you start getting results, leads, calls, inquiries, and eventually paying customers. How much does our SEO for HVAC services cost? It depends on your business, ambition, level of competition, and many other factors. You cannot expect to pay the same amount of money as a company that is already doing well on the local SEO front if you have just started the digital marketing journey. Your climb will be a bit steep and will require more firepower—more manpower, more digital assets, more content, and eventually, more money will be required. Once you are at the crest, your budget will stabilize as you retain a maintenance SEO package. If you are into expansion to a new location, again you have to leverage available resources and more resources from elsewhere to succeed. To do it well, we only take one client for every location. This is because Our local SEO services are geared towards helping your brand stand out throughout that location. Taking more than one client per location means we have to compete with ourselves. It also does not make sense to try to sell two contractors in the same region unless it is a very segregated and distinctive market.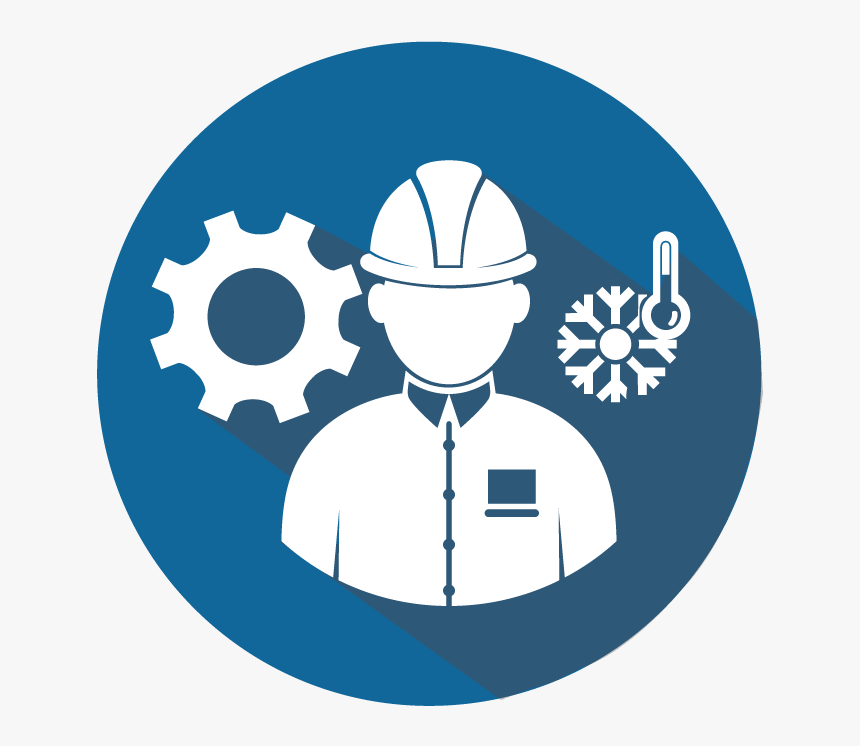 Google My Business (GMB) profile creation and optimization
Google My Business has been a free platform for all heating and cooling companies. All you have to do is register as a local business, verify your profile, and optimize it for conversions. It has been a particularly handy tool for contractors and companies that don't have websites. Google says it may discontinue the service in the future, but it still makes sense to have an optimal GMB profile. Apart from creating the account, you also need to add services, create a portfolio, add content, contact information, and even curate reviews. We do all this stuff for you to make sure that your business stands out on this platform. When well optimized, you will start getting leads from the platform. If not correctly optimized, it will keep potential buyers away. The goal of having organic sources of traffic is to reduce your overall cost of business. One customer coming from unpaid sources brings bigger profits. Talk to us!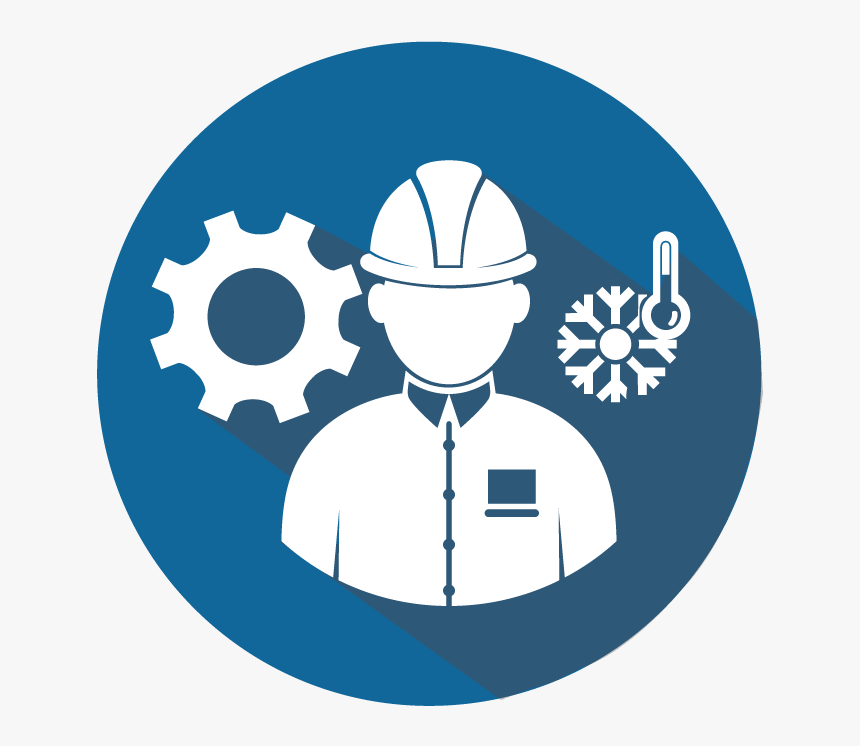 Link Building
You have probably heard about link building many times. What is link building? In SEO, link building means looking for other websites and people who believe that your website can provide value to their readers and users. These are media outlets or people who can attest that your company is a great resource for HVAC information. The process of link building is not easy and in most cases, people make mistakes that do more harm than good. You need to know the types of links you need, where to get them, and how to add them safely. Beyond that, you need to index those links on the search engines so that the rank juice that you were hoping to get can indeed pass to your website. Instead of trying to gamble on this, we do it for our customers. We have deep industry connections that help us find high-quality links that will eventually turn your website into an authoritative source of HVAC information and services. These backlinks are safe, long-lasting, and already indexed. We also periodically check and audit your backlink profile, check for and remove spammy links, remove unwanted backlinks, and fix any other thing that might hurt your business.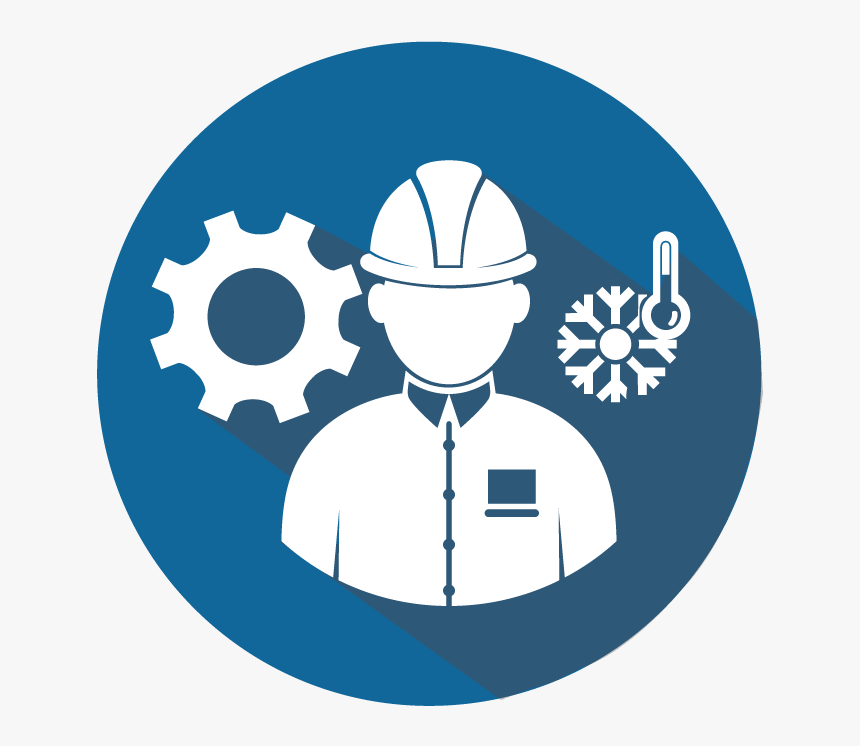 Organic SEO
You can use paid or unpaid search engine rank results. With organic SEO, you use unpaid methods. Of course, it will cost you time and most certainly money to set it up, grow and maintain the ranking. You, however, won't have to pay to stay there. Well done organic SEO will require minimal investment after it has already taken shape. We have perfected the organic search ranking process by ensuring website, website content, website technical SEO, backlink profiles, social media, and any other part of the ranking metric are done well. We supervise every step of the way, controlling and mitigating all unforeseen factors. Some people mistakenly think that all you need is blogging and posting on social media. That couldn't be further from the truth! We know what works and that is what we do for our customers. Organically growing rankings take time and significant effort. The small processes that matter are routine and burdensome. Lucky for you, you have us taking care of that. You can worry about customer service while we bring you the prospects right on your doorstep.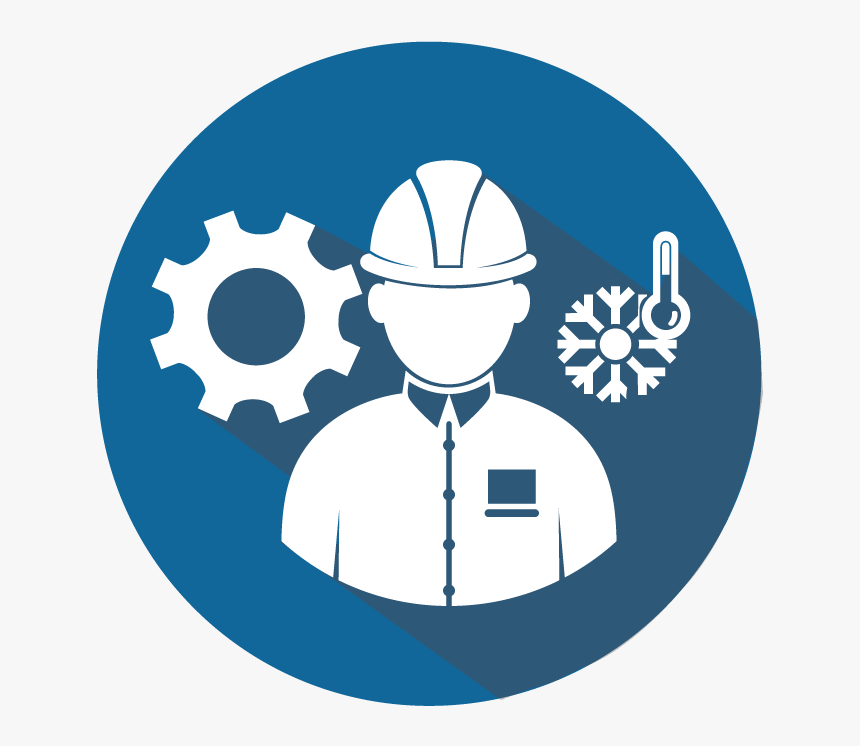 On-page SEO
On-site SEO is all about making your website easy to use. It includes, among many other things, ensuring that your user interface is easy to navigate. This is because user experience, search intent, page speed, click-through rate, and bounce rates are important ranking factors. So, things such as where your headings and subheadings appear are important. Also, things such as where the phrases with search or user intent appear are imperative. So, it may not be straightforward, and the untrained eye will not spot the issues with Meta tags, Meta descriptions, image tags, schema, internal links, page size, and voice search, but to us, it means everything.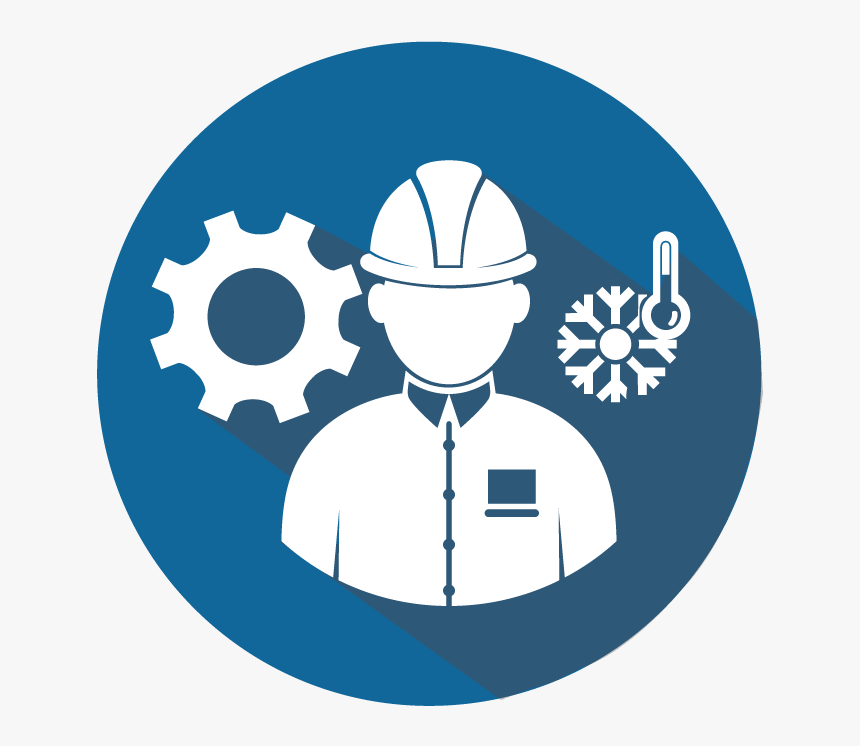 Off-page SEO
The other name for off-page SEO is building a backlink profile. It includes getting valuable backlinks, removing spammy ones, leveraging reviews, mentions, social media, and local citations, and ensuring that only the right links are pointing towards your website. Social networks, social media comments, influencer mentions, forum engagements, brand mentions, guest authorship, and removal of broken links are just some of the things that a typical off-page SEO includes. Most HVAC company owners think that it is not necessary to build these links. Without links, website domain and page authority will remain stagnant, making it difficult to rank well.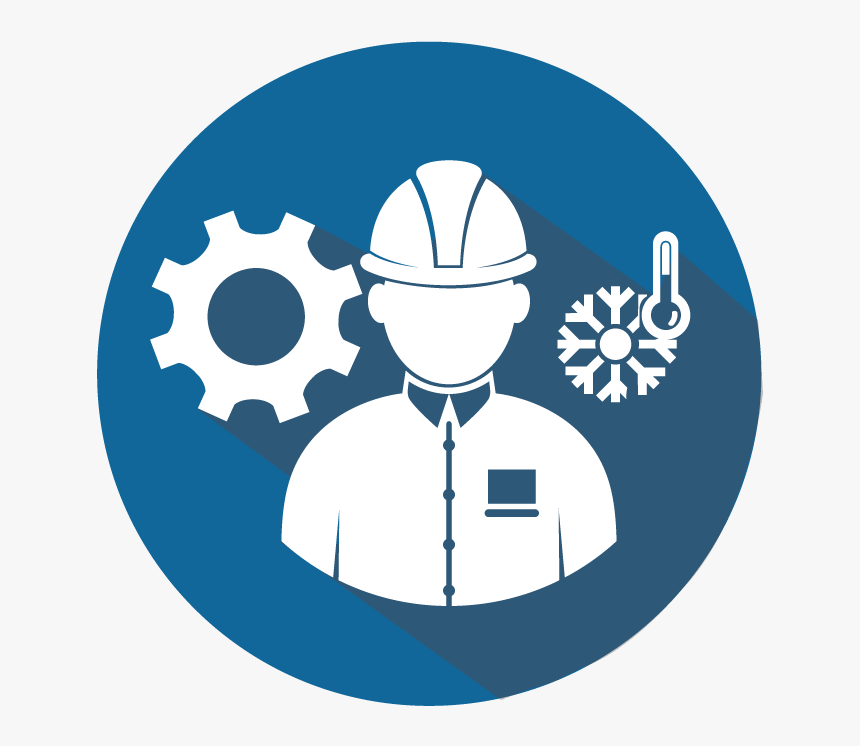 Video SEO
Google has not released voice search data lately, but in 2016, at least 20% of mobile searches were voice searches. Expect that number to have increased significantly since then. It makes sense to optimize everything on your website for voice search. The process includes using conversational phrases and keywords in the content, infusing content with your persona, ensuring that you answer questions that potential customers may need answers for, and other methods. Good video SEO will ensure that your video is available to everyone on the search engines. Whenever they search something, your video will show on the results.
Talk to Us Today for FREE Consultations
HVAC Social Media Marketing Services
Social media is undisputed in terms of bringing people online. Many people have very limited knowledge of the internet outside of social media. Its potential when it comes to putting across a message is unparalleled.
We help you claim a piece of this pie by creating the highest quality social media content.
Perfect messaging in the social media posts
High-quality graphics
Social media marketing packages
Social media management
Social media publishing
For all your HVAC social media needs, HVAC SEO Services Inc. is your go-to company. Contact for a fully managed social media management package that includes
Social media content creation
Social media content publishing
Social media content promotion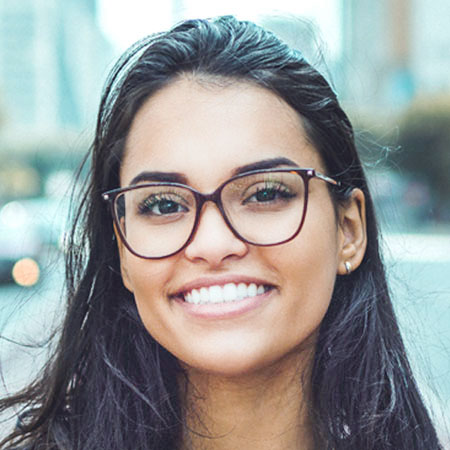 Great work! I am so glad I found such a niche service. As an HVAC business owner, this was the perfect company for me and such a quick turnaround! Took my campaigns professionally, executed them well, and reaping the benefits.
Brown Sappolo - Air Products Inc.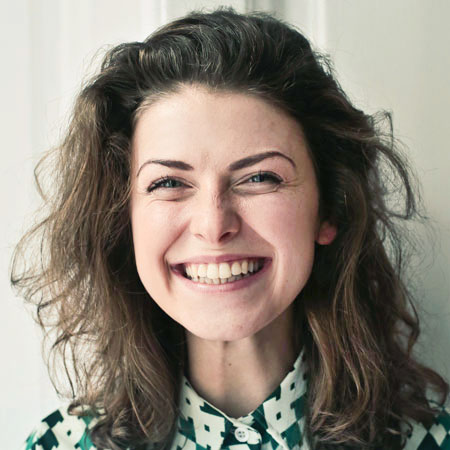 We had to go through 3 digital marketing agencies to get it right. I am happy with the result, but it would have been nice to get it right the first time by hiring HVAC SEO Services Inc. I was on the verge of going broke when I found this guys. I cannot complain. Keep doing what you are doing for me, especially on blogging.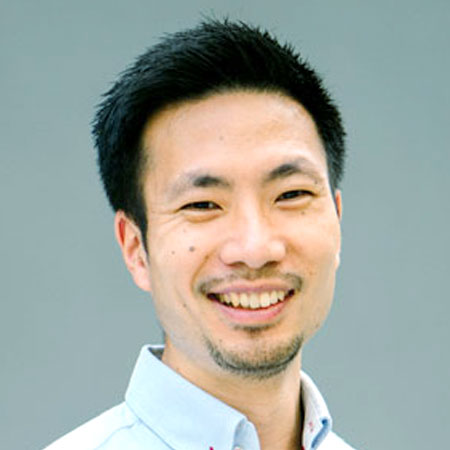 We knew the project was difficult, we underestimated the budget, overspent on PPC, and we ended up in a hole. Lucky for us, someone rescued us. Thank You Tamari Simon and your team. I need not say that our PPC is doing double time for us, service calls are good, but we hope to get better.


Cameron S -Smart Bathroom