Are you an HVAC contractor looking for effective marketing strategies to grow your business? If so, you are in the right place. Consider investing in digital HVAC marketing strategies like creating digital assets to increase the number of service calls intended for your business. However, before adopting HVAC marketing strategies, you should consider taking the following steps:
Set your marketing goals
Before implementing any HVAC marketing strategies, set your marketing objectives. What do you want to achieve at the end of your marketing campaign? Whether you want to increase sales or ROI within a certain period, set clear goals before investing in any strategy.
Conduct market research
Discover who your potential customers are before selecting the HVAC marketing strategies you can use to reach them. For instance, your target audience is likely to be homeowners who need HVAC systems installed in their households. Your target audience can also be commercial property owners who need HVAC units for their property.
Find out what marketing opportunities are present. You can do this by studying consumers' pain points. What is it that your potential customers lack? Maximize on that. For instance, clients might not be getting services in good time. You can focus on punctuality in delivering your services.
Don't focus on entering a market that is already flooded. For example, if you find out that your potential customers have already subscribed to maintenance plans, you could look for another opportunity.
Study your competitors
Discover your competitors' strengths and weaknesses. Find out the marketing strategies they are using to acquire clients. Which customers do they target? Can you adopt better strategies that can place you ahead of your customers?
You can also study the quality of their services. Try to ask your competitors' clients directly. If there is an aspect that is missing, you could take advantage and focus your marketing strategies on it. You can use the Strengths, Weaknesses, Opportunities, Threats (SWOT) analysis method to perform a comprehensive competitor analysis.
Strengths – what sets your competitors apart from other businesses?
Weaknesses – what do your potential clients need that your competitors fail to deliver effectively?
Opportunities – is there a market gap that you can focus on?
Threats – what threats can your competitors pose to your business and will you be prepared to counter them? For instance, how do you respond when they lower their prices? Do you lower yours too or do you respond with other strategies?
Profile your potential customers
Try to create buyer personas to better understand your target audience. You can consider the following aspects:
Age
Discover the average age of your ideal customers to help you determine the kind of HVAC marketing strategies you can use for your business. For instance, you might find younger individuals mostly on social platforms like Instagram or Twitter.
The standard age of homeowners in the largest metropolitan areas in the US is 54. Florida has the highest number of older homeowners while Utah has the youngest homeowners.
Gender
Are your customers mostly men or women? Women might rely on emotional factors more while making purchasing decisions. On the other hand, men are more likely to rely on the functionality and practicability of HVAC units. According to research conducted on websites belonging to popular HVAC contractors in Virginia, about 55% of website visitors are mostly male.
Location
Discover where your ideal customer lives. Do they reside in metropolitan areas or remote locations? If they are located in metropolitan areas, chances are that they have many options to choose from. Homeowners in remote areas have limited access to a variety of services.
Most homeowners that are interested in home appliances and improvement are located in Virginia and Maryland.
Income
You should consider finding out the average income of your ideal customers. when homeowners have a high level of income, they most likely consider high-quality services. Alternatively, homeowners with an average income will likely look at both cost and quality. If they have a low income, they will most likely go for the most budget-friendly options.
Education level
A customer's educational level can influence their purchasing preferences and habits. For instance, a highly educated customer is likely to take their time to carefully select a product or service. They might consider many factors before making a decision. In this case, you will need to make your services stand out from those of your competitors.
Homeowners with lower levels of education might rely on your word to buy a product or service. This, however, does not mean that you mislead them into purchasing a service that is not in line with their needs.
You can look further into psychographics to help you profile your customers better. They include:
Hobbies
Values
Interests
Beliefs
Lifestyle
Personality
Set up your location
Before you invest in strategies for marketing an HVAC business, set up your location. This will help your customers know where to find you. After profiling your target audience, select an ideal location preferably close to your potential customers.
Marketing strategies
You can now determine which HVAC marketing strategies you could use to reach your audience. For instance, discover whether they mostly spend their time on social media platforms like Facebook, Twitter, or YouTube.
Your potential customers are likely to search for HVAC services online since most of them require immediate attention. For instance, a homeowner with a faulty air conditioner might need it replaced quickly. In this case, invest in digital marketing strategies like:
Use customer service as a marketing strategy
The way you treat your customers determines whether you build your reputation or ruin it.  You can maximize on providing great customer service to set yourself apart from your competitors. Try to improve the services you deliver to your existing customers to acquire more service calls from potential clients
For instance, if a pleased customer posts a review about how you offer free maintenance services more potential clients might become interested to work with you. You could even use this opportunity as a means to upsell more products or services.
For example, you can encourage a client to try out an air conditioner with more features and higher energy efficiency after offering free shipping.
Responding to customer queries about a product or service can also help you build the reputation of your business. For instance, if a customer encounters problems with an HVAC unit that you installed, you can respond by sending a technician to quickly resolve the issue.
You could also consider adopting automated self-service solutions. For instance, you can try getting chatbots to respond to your customers' queries in case you are unavailable.
Happy and satisfied customers are more likely to choose you again which helps with customer retention. You could have the best marketing strategies but with poor customer service, your clients are likely to source services from your competitors.
Try to regularly evaluate your customer service. In doing so, you could discover areas that require improvement and act on them.
Create digital assets
Since your potential customers are likely to be found on digital platforms, consider creating digital assets.
Investing in digital assets is an essential HVAC marketing strategy. However, you should invest in the most appropriate ones to avoid spending too much money and getting little profit in return. Managing multiple platforms can also be tasking. For instance, you can choose to invest in a YouTube channel and post ads on NextDoor. Let us look at the various digital assets to help you arrive at the best decision.
Set up a website
With the help of a website developer, you could come up with a high-quality website to attract your prospects. Make sure your site is well designed and has a captivating theme that aligns with all components of your website.
Ensure that your business logo is included on your website and placed in a strategic position that is easy to locate. Your contact details should also be easy to trace so that your customers can easily get in touch with you.
Your website designer should make sure that your site is easy to navigate. If a customer is looking for a specific service, they should find it with ease. Your services should be listed to provide your prospect with an overall idea of what you offer.
You can then monitor your website's performance to measure traffic, click rates, and conversion rates. Your website developer could help you determine the best website tracking tools to use. The following are some tools you can use to track your website performance:
Google Analytics
Search or Google optimize
Google Search Console
Adobe Analytics
Matomo
Invest in website content
After creating a website for your HVAC business, consider investing in high-quality content for your web pages. A carefully crafted landing page, about us page, service page, blog page and contact us page could be the key to generating clients.
Include captivating headlines, call-to-action phrases, and detailed service pages that provide information that customers are looking for. For instance, on your landing page, you can hire a content writer to convince your customers to choose your brand and not that of your competitor. They can do this on the "why choose us" section.
Consider investing in quality blog posts that provide valuable information to your prospects. We will get into more detail about what you should include in your blogs and articles. You can also include visual content to break the monotony of text.
There are several content planning tools that you can use to come up with quality content. These tools include:
These tools can also help you measure and track your content performance. They help you identify gaps and make improvements where necessary.
Create a GMB profile
Google My Business (GMB) is a free online tool that helps you manage your online presence and attract traffic with local intent. Consider creating a GMB profile to increase your visibility on local searches. Below is how you create a GMB profile.
Create a Google Account
Google will provide you with an option to create a Google Account. You can provide your email when prompted by Google.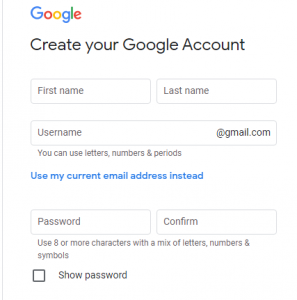 Enter your business name
Key in the name of your business. If there are no duplicates, you can proceed using your name.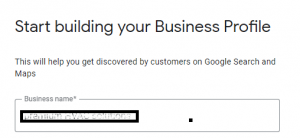 Select your business category
Choose a business category that is closely related to your industry. For instance, you can enter the terms HVAC contractor and check whether your category is available.

Include your address
This is the location where your prospects can physically find you.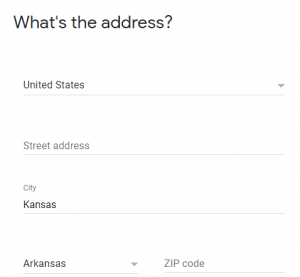 If you don't have a physical store that your customers can visit, you can add the area that you serve.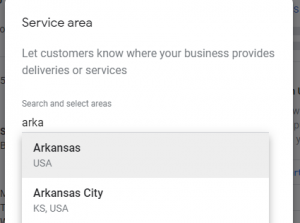 Add your contact information
Google prompts you to add your contact information which includes your phone number and website URL. Ensure that your information is accurate and updated.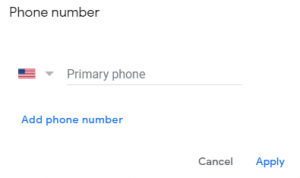 Verify your business
Google will need a confirmation that the business belongs to you. They send a postcard to your email with a code that you are required to submit after several days.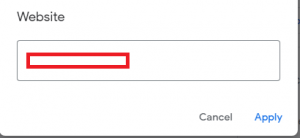 We will guide you more on how to optimize your GMB profile as we progress.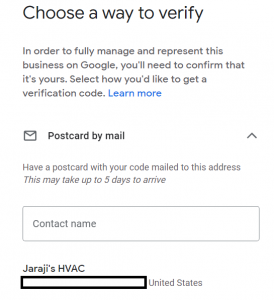 Optimize for Voice Search
Most homeowners have adopted using software such as Siri and Alexa to search for products and services verbally. You should consider optimizing your website to appear on voice searches.
Try using long-tail keywords that focus on providing specific solutions to your customers' queries. For instance, a potential client might be looking for "the best furnace repair services in Arkansas" or "how to tell that I need AC repair". Target keywords of a conversational nature.
Set up a Facebook page
You can consider creating a Facebook page for your HVAC business. Here you can post photos and videos of your services. Facebook marketing also helps you reach a wider and more relevant target audience by allowing you to select the appropriate demographics of your audience.
This platform also helps you interact directly with your prospects via comments and messaging features. You can seek help from an expert or create the page yourself. Below is how you set up a Facebook page.
Create a Facebook account
Before creating a business page, you have to set up a Facebook account.
Download the Facebook app and click on the "Create new account" option

Add your personal information
Facebook will then prompt you to enter your personal information including your name, date of birth, and gender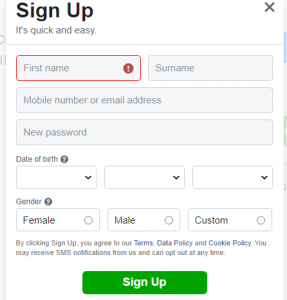 Add your email or phone number
You will be provided with an option of using your email or phone number to sign up. You can use the method that you prefer.

After creating an account, you can then proceed to page creation.
On your Facebook account, click on the "Pages" section then proceed to the "Create new page" option.

Enter the name of your business or brand and choose a category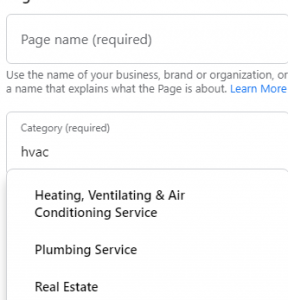 Add a business description
You can add a brief business description that informs your prospects about the products or services you offer.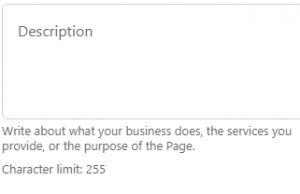 Create a YouTube channel
Setting up a YouTube channel can be an effective strategy for marketing an HVAC business. About 86% of viewers in the US say they regularly use YouTube to learn new things. You could set up a YouTube account and create tutorials. For instance, you can provide instructions on "How to properly clean your AC unit".  Below is how to create a YouTube channel.
Visit YouTube.com or download the YouTube appne
Go to YouTube.com or download the YouTube app and using your email, click on the "create channel option".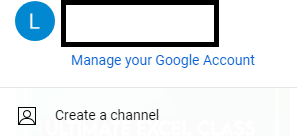 Upload your content
After creating a channel, you can then upload your videos and tutorials.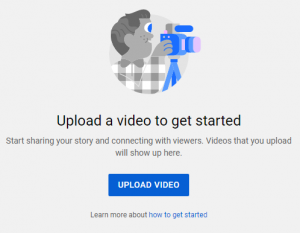 Set up a Twitter account
By January 2022, Twitter had about 76.9 million users. You can opt to reach a wider audience by creating a Twitter account. Try to reach out to influencers in your industry and get them to promote your brand on this platform. Post interesting content like videos, images or article links to engage your prospects. Below is how you set up a Twitter account.
Go to Twitter.com and click on the "sign up" option
You can choose any of the provided methods to set up your account.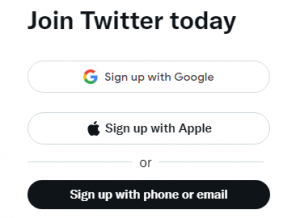 You will receive a verification code
Twitter will send you a verification code depending on the method you choose to sign up.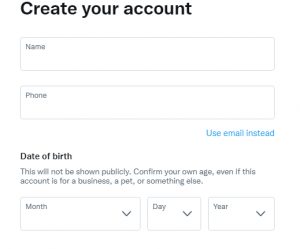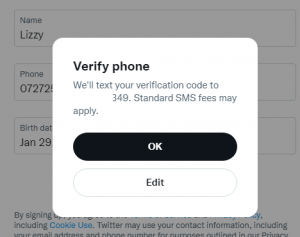 Customize your account
You can then customize your account by adding a profile photo, writing a brief description about your business, or posting photos and videos.
Create an Instagram page
Another social media platform you can consider is Instagram. It is an effective HVAC marketing avenue that can help you reach out to a considerable number of prospective customers. For instance, most young homeowners are likely to be found on this platform. Below is how you create an HVAC Instagram account.
Download the Instagram app and click on the "sign up" option.
You can either sign up with your phone number, email address, or via Facebook.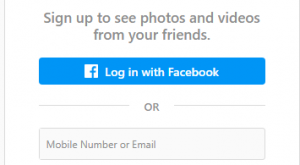 You will then be prompted to provide your name, username, and password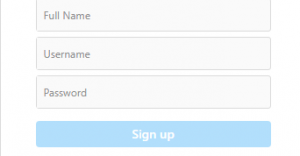 Add your date of birth
Instagram will ask for your date of birth.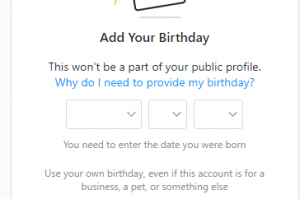 You will be sent a verification code

Customize your account
You can now customize your account to market your HVAC business.
Create an account on Nextdoor
NextDoor is a popular platform where local communities engage with each other and promote local businesses. Joining NexDoor can help you acquire local customers and grow your HVAC business. This platform can also help raise brand awareness in your local community.
Consider investing in the most appropriate assets since if you invest in too many you could end up spending too much and getting little profit in return. Just like GMB, NextDoor allows you to add photos, provide your contacts and add your business hours.
You can also acquire recommendations from clients, friends, and family to improve the reputation of your brand. Prospects are more likely to trust your business when they are recommended by someone else. Below is how you create a business account on NextDoor.
Visit NextDoor.com and click on "create business account"
Enter your details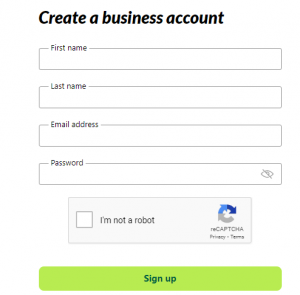 Enter the name of your business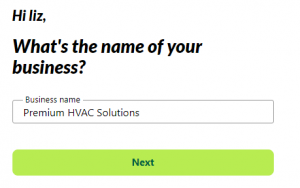 Add the location of your business
This will help your prospects to find you easily.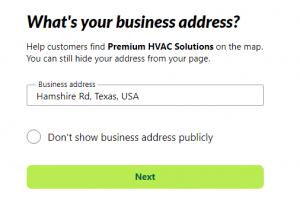 Include your contact information and website URL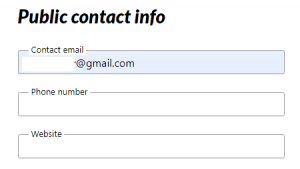 Choose your business category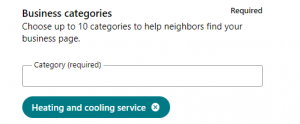 Add photos or videos
You can then customize your page by creating ads or posting photos or videos.
Invest in content marketing
Content marketing is where you create and publish high-quality content to attract, engage, and retain customers. Creating valuable content is an effective HVAC marketing strategy that can increase brand awareness and drive sales for your business. Below are some types of content you can use to market your business.
Website content
This is any textual, visual, audiovisual, and audio content that is found on your website. The impression your customers get after getting to your website determines whether they stay or look for information elsewhere. You can consider investing in high-quality website content that grabs your visitors' attention and increases website traffic.
The content on your website should take your prospects on a journey and provide them with the end product that they are looking for. Include attractive photographs that capture the attention of your audience.
The website copy on your landing page, home page, or services page should define your brand, focus on solving customers' pain points and finally sell your services.
Ensure that your customers can easily get the information they are looking for by ensuring easy navigation throughout your website content. For instance, if they want to access your blogs, ensure the blog button is easily visible. We will further take you through some of the content you should consider including on your website.
Blogs
You can create a blog section on your website to provide your prospects with relevant information. Consider hiring an expert content writer to create high-quality blog posts that increase traffic and provide useful information to your readers.
These blogs should focus on providing solutions to your prospects' problems. For instance, a blog that centers its information on "Common HVAC challenges you can avoid with consistent maintenance". An expert writer knows how to conduct proper research on topics that can generate high traffic.
Infographics
Infographics are appealing images used to present information to your readers. They break the monotony of text in your blog posts. Humans can process visual information faster than textual information. You should consider investing in high-quality infographics to increase the value of your blog content.
Attractive and informational infographics can also generate natural backlinks from other websites. This helps establish your HVAC website as a trustworthy and authoritative site. You can get free infographic templates from VectorStock. Below is an example of an infographic template you can use.

Videos
Consider creating captivating videos to promote your HVAC services. You can post these videos on your YouTube channel or your website. Most consumers watch a video before making a purchase decision.  Create demo videos to showcase how your HVAC products or services work.
You could also showcase your team members to create a sense of trust in your brand. Another alternative is to create educational videos. For instance, you can post a video that shows your prospects how to install mini-split systems
Customer testimonial videos are also a great HVAC marketing strategy. Video proof of customers speaking positively about your services improves your brand's reputation and encourages prospects to trust you.
Webinars
A webinar is a live online video presentation where you directly interact with your target audience. You can host a webinar to educate your prospects about your products or services. This type of HVAC marketing helps you to personally interact with your audience which helps you establish trust and authority.
You can also provide direct feedback to your prospects' queries which is easier than providing answers via email or messaging features. A webinar lets you showcase your HVAC services to your target through slides or short videos.
Webinars also help you understand your prospects' needs better and work towards satisfying those needs. Due to increased interaction, you can build meaningful relationships with your prospects which could in turn increase conversion rates. Forging meaningful relationships also promote customer retention and loyalty.
Podcasts
A podcast is a pre-recorded audio segment that you create to educate your target audience to acquire leads and customers. Podcasts help you capture your prospects' attention by providing high-quality content that resonates with their needs. You can post the podcast on your website and link it to other online platforms to increase engagement.
You can further promote your podcasts by posting them on podcast directories like Spotify and Google. Center your discussions around trendy topics that are relevant to your niche. This perks the interest of your audience. They might even share your podcast on their social platforms.
Podcasts also create a sense of trust because your listeners can identify with your voice. Most customers would like to be associated with a reputable and authentic brand. Podcasts are also a great means of reaching potential customers who have little or no time to read your blog posts.
Case studies
A case study is a detailed proof that shows how your HVAC services have been effective to previous customers. This study encompasses the following:
The name of the customer
What did they want to achieve?
Do they represent a typical client?
How did you help them achieve their objective?
Were they satisfied by the outcome? And if so, what was their degree of satisfaction?
You can opt to write down your case studies or use video case studies. Creating a video could be more effective than writing content. This is because about 96% of users watch a video to learn more about a product or service. You can post your case studies on your homepage to encourage your prospects to purchase your services.
Case studies provide evidence that your HVAC business is credible which could lead to more customers and increased sales.
White papers
A whitepaper is a factual and informational document that presents challenges and solutions. They can be an effective HVAC marketing strategy as you can prove that your services can be the answer to your prospects' problems. However, you should focus more on providing factual information than promoting your services.
Include sources and statistics to back up your theories. You can add graphs, charts, and tables to help your audience understand your content better. White papers help you demonstrate thought leadership which lets your audience build trust in your brand.
White papers can help you generate viable leads who you can convert into active customers. For instance, when you help a reader solve a particular problem with your whitepaper, they will most likely return to your website for more information.
Customer reviews
Positive customer reviews are essential in marketing your HVAC business. This is because a prospect is likely to purchase your services once they encounter a positive review. The more the reviews the more chances you have of acquiring new customers.
You can acquire customer reviews by requesting your clients directly or by sending them an email. After collecting several reviews, you can post them on your home page or on social platforms like Facebook to build your brand's reputation and increase your customers' trust.
You can also showcase them in your promotional videos to highlight why your potential clients should choose you over your competitors. Consider listing your business on popular review sites like Google or Yelp. Respond to customer reviews in a manner that shows that you understand them. In case of a negative review, you can tell your client that you are working to absolve the issue.
Reviews also enhance transparency and help you build meaningful customer relationships. When you interact directly with your clients and show genuine interest in their feedback, they are likely to be loyal to your brand.
Adopt a sustainable SEO strategy
SEO is the process of making improvements to your website to attract more traffic and rank higher on search engines. If you are looking for strategies for marketing an HVAC business, consider implementing a sustainable SEO strategy. The following are several aspects that you should consider.
On-page SEO
This is where you improve the content on your website to increase rankings and enhance user experience.  You can hire an HVAC SEO expert to optimize your on-page SEO components. Below are some of the on-page elements you should consider.
Create high-quality blog content
Perform extensive keyword research
Include relevant internal links
Optimize your URLs, headlines, title tags, meta descriptions, structured data, images, and alt texts.
Technical SEO
Technical SEO is making improvements to the technical aspects of your website to increase traffic and rank high on search engines. An SEO professional can help improve your Technical SEO. You can use Google's Core Web Vitals to measure your technical SEO performance. Some of the technical aspects you should consider include:
Page speed
Ensure that your page responds quickly to create a positive user experience.
Mobile-friendliness
Users should be able to navigate and find information easily on your website.
Schema markup
Schema markup is a code you use on your website that helps search engines understand your content to provide accurate results to your users.
Crawlability and indexability
Crawlability is a search engine's ability to read your website's content while indexability is the capability of search engines to analyze and add your web pages to its index. You should fix broken links and properly link your pages to ensure easy crawlability and indexability.
Duplicate content
Duplicate content is where your website has pages that consist of similar content. Ensure that each of your pages has fresh content to avoid ranking low on search engines.
Off-page SEO
These are activities that happen outside your website that indirectly contribute to traffic and rankings. Optimizing off-page SEO can be effective in generating leads and increasing web traffic. Some of the factors that you should consider include:
External links
Linking your content to reputable and authoritative sites can contribute to increased traffic.
Social media marketing
Marketing your HVAC services on social media platforms can be the key to attracting relevant traffic and generating leads.
Brand mentions
Brand mentions from influencers in your niche or reputable bloggers can generate web traffic for your site.
Guest posting
Posting content on authoritative websites can contribute to high rankings on search engines.
High-quality blogs
Creating valuable blog posts for your website is another essential HVAC marketing strategy that you should consider. This brings together several HVAC marketing strategies. You can hire an expert content creator to write high-quality blog posts for your site. They should put the following factors into consideration:
Focus on user intent
Your content should aim at providing your users with answers or solutions to their problems. Discover their pain points and purpose your content to provide meaningful answers. For instance, you could center your content around. Google SERPS has a section of questions frequently asked that you could use.
Keyword research
Your writer should perform extensive keyword research to discover which keywords your content can rank for. Google's Keyword planner can be effective when looking for ideal keyword phrases. You can also check the keywords that your competitors are using and use them to formulate better ones.
Try to use long-tail keywords to target users who are looking for a specific solution. Long-tail keywords can also come in handy when your target audience uses voice search. You can use something like "how to repair a heat pump".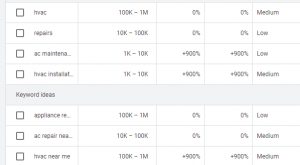 Avoid keyword stuffing
Your keywords should flow throughout your content most naturally. Stuffing keywords for search engines to rank your site might result in low traffic. This is because your content provides no value to your reader when it is stuffed with keywords. Your readers end up looking for information elsewhere resulting in low traffic.
Content structure
Catchy introduction
Your introduction determines whether your visitor reads on or moves on to another website. Your introduction should be captivating, interesting, and engaging to keep your readers glued to the screen.
Short sentences and paragraphs
Your sentences and paragraphs should be short and precise. Long and complex sentences can confuse your readers. Bulky paragraphs are also difficult to read.
Use bullet points
Bullet points enhance the readability of your content. Your reader can scan through your content and take note of the important points.
Include visual content
You can include infographics in your blog posts to break the monotony of textual content and captivate your audience.
Link building
Incorporate internal and external links to your content. Link your content to web pages on your site to help search engines crawl and index the pages. Consider guest posting on high authority sites to generate external links. External links help search engines view your site as trustworthy which helps your site rank higher and attract more traffic.
Implement local SEO
It is one of the HVAC marketing strategies that keeps on giving if done well. Local SEO is the process of improving your HVAC website to appear more on local search results. Local SEO is a strategy of HVAC marketing that can attract local calls depending on how well you implement your strategy. An effective local SEO strategy entails the following:
Optimize your GMB profile
After creating your GMB account, you can make improvements to attract more traffic.
Write a detailed business description
You can write a brief but detailed business description explaining what you offer and how you deliver your services. You can include the relevant keywords but be careful not to stuff too many of them.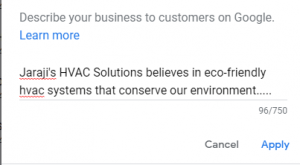 Verify your location
Verify your business location so that Google can rank you for it. Your customers will also be able to find you easily.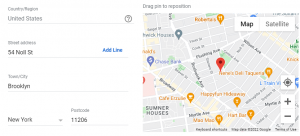 Include your operating hours and update them in case of any changes
Add your operating hours to help your customers make plans on when to visit your store. You should not only include your operating hours but also update them accordingly. For instance, when a customer finds your shop closed during your operating hours, they might be discouraged from coming back.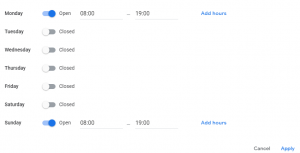 Add photos of your HVAC products or services
Include photos of your products and services. For services, you can post a photo of yourself or a technician installing an AC unit.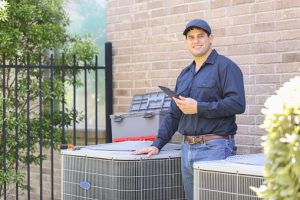 Acquire customer reviews
Customers often read reviews before purchasing a product or service. Try to collect customer reviews to help customers gain trust in your services. You can request reviews directly or send messages or emails to your clients.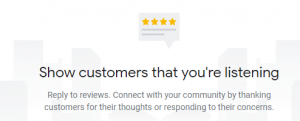 Update your contact information
Update your Name, Address, and Phone number (NAP) citations across all online platforms and ensure they are consistent.
List your business in local directories
Local directories help market your HVAC business to homeowners looking for your services. Popular local directories include:
Angie's List
Yelp
HomeAdvisor
Implement this alongside other HVAC marketing strategies.
Invest in content with local intent
Let your writer focus on creating content with local intent. For instance, they could write a piece on "why utility bills are on the rise in your locality". Local content generates more local traffic.
Include local backlinks
You can source for local bloggers in your niche and get them to link to your website. High-quality local content might draw natural backlinks to your website.
Add local Schema Markup to your website
You can add local structured data to your website to enable local prospects to get the relevant content. Local schema markup helps Google understand information like operating hours or your customer reviews.
Invest in Search Engine Marketing
Search engine marketing is an HVAC marketing strategy that involves increasing your website's visibility on search engines. Search engine marketing involves two types of advertising
Organic/ unpaid advertising (SEO)
This is where search engines rank your website according to the quality of your content.
Inorganic/paid advertising
This is where you pay a fee to earn a spot in search results.
Search engine marketing mostly focuses on paid search advertising. Some of the paid methods of advertising you could use include:
PPC Ads
It is one of the most popular HVAC marketing strategies. This is where you post your ads on platforms such as Google Ads and pay a fee each time a user clicks on your ad. You can bid on an ad for example "HVAC services" and Google might place you on the top results when a user searches for those terms. Google Ads ranks your website depending on the quality of your ad, its relevancy, and price. This is how ad results appear on search engines.
You can get an expert to help you bid for the relevant keywords that will increase click-through rates and ultimately drive traffic and sales. You can measure the effectiveness of your PPC ads using the Click-Through Rate (CTR). This checks the number of users who have clicked on your ads.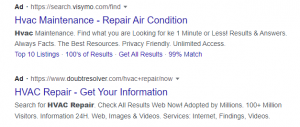 Google Local Service Ads
In contrast to PPC ads, Google service ads let you connect with customers in your locality. You only pay when a potential customer gets in touch with you directly via the ad. Local service ads can be more effective than PPC ads as they appear both on top of organic results and PPC ads giving you a chance to draw more local traffic. Below is an example of how local service ads appear on search results. Make an effort to utilize this effective HVAC marketing strategies.

Coupon websites
Coupon websites are those that allow you to advertise coupon codes to attract more website traffic and generate leads. Most customers are likely to purchase products or services that come with offers. When customers are pleased with your offers, they might refer their friends or family. You can also try to acquire backlinks from popular coupon sites to generate more traffic for your HVAC website.
Below are several coupon sites you should consider:
Groupon
Rakuten
Swagbucks
BeFrugal
Social media marketing
Social media marketing is where you use social media platforms to market your HVAC services. This HVAC marketing strategy allows you to have a wider outreach to your target audience. an expert can help you manage your social platforms.  Several social media platforms you can use include:
YouTube
Facebook
Twitter
Instagram
LinkedIn
TikTok
Below are some social media marketing campaigns you should consider:
Social media Ads
This is where you pay to advertise your brand on popular social media platforms like Facebook or Twitter. Social media advertising helps you market your brand to the ideal buyers according to their demographics and habits. Social media ads also increase brand awareness and boost sales.
You should consider placing your ads on the social media platforms where your target audience is likely to be found. For instance, if your service area has an older population, you are likely to find them on a platform like Facebook. You can use Facebook Ads Performance Grader to optimize your ads. Below is how a Facebook ad appears.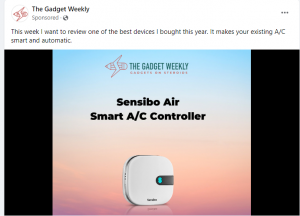 Organic social media marketing
This is a type of social media marketing where you advertise your business by optimizing your social media platforms. You can post photos, videos, or reels that showcase your expertise. It is one of the most popular HVAC marketing strategies. For instance, on your Facebook stories, you can post photos of you engaging directly with a customer.
You can engage your audience on YouTube by taking them through an air conditioner installation. Respond to comments on your posts and provide information to any prospect who requires to know more about your services.
Interact with your followers more to build their trust in your brand and acquire a positive reputation. Engaging your prospects directly also helps you build positive customer relationships which can help you retain them in the long run. When customers trust you, they are more likely to share your content with others. This helps you generate more viable leads and customers.
You can also study your competitors' social networks to have a glimpse of what they are doing and how you can beat them at their own game. Consider using social listening to monitor social conversations related to your brand. Social listening helps you identify the areas where you are falling short and make improvements.
Social listening can also help you identify other opportunities by keeping track of consumer conversations and needs in your industry. You can use social listening tools such as:
Iconosquare
TweetDeck
TailWind
Mention
Social media marketing is the key to driving traffic and increasing ROI. Through social media, you can demonstrate thought leadership by solving your customer's problems. For instance, when you post a video that proves helpful to a prospect, they are more likely to rely on your guidance in the future. Make sure to add this in your HVAC marketing strategies playbook.
Email marketing
This is where you use your email to market your HVAC products and services to your clients. You can create an email list and encourage your clients to subscribe.
Use your email to interact with your prospects and existing clients. You can even request feedback from them. Sending follow-up emails can be effective for your HVAC business. A follow-up email is a type of email that you send to a prospect or client with whom you've interacted before.
When creating a follow-up email, consider writing with a personal approach. You can address your prospects with their names. This will perk your client's interest and they might check the contents of your email. You can write something like "Hello Kristy! We are pleased to…"
For instance, you can write to a client reminding them that winter is around the corner and they should consider scheduling maintenance. You can alternatively remind a client that the date of their AC repair is upcoming. This is definitely one of the HVAC Marketing Strategies to implement.
Email upsell
When your client contacts you to deliver repair services, you can upsell other services. For instance, you can tell them to consider getting a new air conditioner installed to avoid constant and costly repairs.
Follow-up emails are important because they help you establish a relationship with your customers. They give your customers an impression that you care about their needs and that you are reliable. They are likely to choose your brand every time they require HVAC services. Follow-up emails are part of great customer service which every customer would want to be associated with.
Another advantage of email marketing is that it increases brand awareness. This is because you can interact with your prospects directly and inform them about your products and services. A customer that receives follow-up emails is more likely to purchase your new products and services than the one who doesn't receive the emails.
Another advantage of email marketing is that it increases brand awareness. This is because you can interact with your prospects directly and inform them about your products and services.
Network with contractors in your niche
This sis one of the unfailing HVAC Marketing Strategies. Try to reach out to other contractors in your industry like plumbers, real estate contractors, interior decorators, landscapers, or construction contractors. These contractors can link you to your target audience who are mostly homeowners.
For instance, a plumber can refer you to a homeowner who needs an air conditioner or HVAC repair services. You could even print brochures and hand them out to these contractors who can, in turn, pass them out to homeowners after they deliver their services.
You could also join worthy community causes like partnering with reputable non-profit organizations. These organizations can help you acquire customers by publicizing your brand or linking back to your website. Some of the HVAC organizations you could join include:
Refrigeration Service Engineers Society (RSES)
American Society of Heating, Refrigerating, And Air Conditioning Engineers (ASHRAE)
You can also expand your networking capacity by joining local business groups in your niche. In these groups, business owners might share ideas and tips which you could use to your advantage. Marketing opportunities might present themselves once you interact with business owners with a variety of ideas.
Get local news coverage
This is where you reach out to local news sites and try to get them to write about your brand, product, or service. You can get journalists' attention by writing a press release that captures newsworthy information. For instance, they could talk about how your new air conditioner model conserves energy.
Most homeowners will most likely want to try out your new product that solves one of their pain points; energy costs. Provide a link to the journalists to lead traffic back to your website.
You could also opt to combine some traditional strategies of HVAC marketing with digital ones. These strategies include:
Branding
Branding your vehicles and working apparel can be a great HVAC marketing strategy for HVAC contractors. When you park your vehicle outside a home while you deliver your services, other homeowners passing by can take note of your brand.
You can hire an expert graphic designer who can choose the ideal color scheme that catches the eye of your target audience. Include your contact so that a homeowner in need of your services can reach you in case they require HVAC repairs or a new air conditioner installed.
Other aspects your designer should include are:
The name of your business
Your logo
Your slogan or value proposition
Brochures/stickers as effective HVAC Marketing Strategies
You can print out brochures and hand them to your clients after you deliver a product or service. You can also opt for stickers as brochures might be easily misplaced by a homeowner. Request to put up your sticker in a position that your client can easily spot.
Include your contact information which a homeowner can use in case they need an HVAC contractor. For instance, you could get increased service calls regarding air conditioner repairs or leaking units.
Create a referral program
This is where you prompt your existing customers to refer their friends or family to your business by word of mouth. You could offer them discounts or cash rewards when they bring in an extra customer.
Customer referrals are important because prospects trust in the word of a customer who has already purchased your products or services. This program can also help you gain feedback and make improvements to your services or products placing you a step ahead of your competitors
You can gain insight into what your customers need which presents new opportunities for generating leads and active customers.
There are several strategies for marketing an HVAC business. The key is identifying the most effective and sustainable ones that can work for your business. These strategies require careful planning and implementation. Optimizing your website for search engines globally might not be enough. Adopting an effective local SEO strategy, however, might place you on more relevant local search results. If you require effective HVAC marketing strategies, contact us today.