HVAC podcasts are a learning tool. If you do not like picking up a book to read prose, these are your saving grace. The thing with podcasts, you can choose one which educates you on the skills you feel you have not understood quiet well.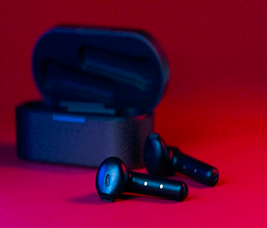 A podcast is interruption free, you can pause and get to it later. They are not AD saturated like YouTube videos. They are easy to understand because they do not feel like a university lecture, or a monologue. There might be just one host, or two but the communication feels verbal.
Here are some of the most popular hvac podcats to listen to in 2023.
"HVAC Unscripted" by HVAC Unscripted
"The HVACR Podcast" by David Richardson
"The HVAC School Podcast" by Tony R. Cox
"The HVAC Shop Talk Podcast" by David Richardson
"The HVAC Professional Resource" by The HVAC Professional Resource
"HVAC School for Techs" by HVAC School for Techs
"The HVAC Contractors Podcast" by David Richardson
"The HVAC Mentor Podcast" by Nick Schiffer
"The HVAC Technician Podcast" by David Richardson
"The HVAC Business Podcast" by David Richardson
You are in the hosts mind as they speak, always.
Examples of HVAC podcasts
It uplifts all HVAC service providers to be better. It should be your number one choice for technical advice and business tips if you own a company. The podcasts are more than one hour but less than two hours. You will learn how to make more profits in your company as well.
The host of HVAC shop talk is the experienced Zack Psioda. You can learn through his experiences running a HVAC business, training in HVAC, and in the service provision aspect. He has a weekly podcast. He also invites guests, people with HVAC businesses. Such sit downs are enlightening. You can gain insight on how HVAC technicians handle the challenges you encounter from time to time.
The podcast focuses on assisting business owners particularly in the service industry to master the much needed skills of financial management, pricing, marketing, and leadership. These are aspects you need to fully grasp how to run your HVAC firm successfully. They talk about acquiring loans, business operations, effective website management, and hiring employees among others.
The podcasts here will assist you to find your inner SEO guru. Digital marketing is important. Understanding these concepts improves your brand recognition to generate more leads. You can look forward to information about digital marketing. Such digital marketing specific HVAC podcasts help you to understand your online audience much better.
If you love shorter podcasts these ones are perfect. They range from 17-25 minutes. The hosts talk about cooling and heating topics, industry trends, and HVAC issues. They discus repairing and installing HVAC systems as well. Some interesting topics they have covered are, HVAC customer service, HVAC tech, women in HVAC, and HVAC regulations.
R and D stands for Rhydon and Dennis. These two industry experts provide podcasts delving into the technical side of HVAC, developing your HVAC company, and general topics about what it is like to work in the HVAC industry.
Follow this podcast if you want to gain knowledge on the history of HVAC. These kinds of HVAC podcasts are interesting to listen to. The speaker is Dan Holohan and he explores facts about the industry. The history of HVAC had a huge impact on the current industry outlook. It does not hurt to learn something about it.
Gary McCreadie is the HVAC technician who hosts this podcast. If you want insight on the best tools to use for certain jobs, this is the perfect place. Sometimes the podcasts feature guest speakers, who are also technician and service providers.
Part of managing your business successfully involves reaching out to customers and similar business owners in the market. This may seem difficult to do if you are an introvert. You prefer doing it all by yourself but it is impossible because business is dynamic. You need to talk to customers, suppliers, advertisers, or marketers. This podcast will give you the courage to go beyond your comfort zone in business socializing.
Examples of Podcast Apps
To listen to podcasts at your convenience you need a good podcast app. The following are examples of podcast Apps for android and IOS.
Apple
Apple has a large collection of podcasts featuring all kinds of subjects. It is accessible on different devices. They offer free trial periods and you can share the subscription with six people.
Castbox
You can use the AD less castbox for free. In purchases are as cheap as $1.99. It has over a million podcasts in 70 different languages.
Google podcasts
This is free as well. People upload different varieties of podcasts on a daily basis. It might be the best to try out first. It is simple to use.
Podbean
With podbean you can stream, download, and listen to podcasts. Subscribe to your favorite hosts to access their podcasts easily any time they upload. You can use it free of charge.
TuneIn Radio
It is a live talk radio app. They also have podcasts, radio stations, and audio books. You can have TuneIn Radio as one of your podcast apps but not solo. It will help you to get used to listening to podcasts if you enjoy books, or sports and prepare you to listen to HVAC podcasts.
Spotify
You can use the app for free. Spotify allows music streaming and as of 2016, podcasts as well. Pay $9.99 per month to get an AD free version.
When and why to listen to industry podcasts
Anytime is learning time. If you are a productivity junkie, you usually feel tasks around the home are 'a waste of time'. If every time you wash dishes or vacuum you are constantly thinking, I could be reading right now, or journaling, or balancing spreadsheets. Make it a habit to listen to podcasts. You can listen to them when showering, dressing, taking your breakfast, or driving. In short, that preparation period in the morning when your hands, and eyes, are busy but your ears are alert. You can play the podcasts as you drive to your office or job site.
When traveling
Sometimes you might have to drive long distances if you get customers say in different parts of Brooklyn. You can use such drives as an opportunity to learn something through listening to a HVAC podcast. Willingness to seek knowledge will assist you to understand the industry better. You will be able to stay ahead of the competition in the local market when you polish your skills. Learning new ways to offer the same services all similar HVAC business persons offer is what will make your customers choose you repeatedly.
You can learn to solve the problems you have been experiencing as you deliver services through these podcasts hosted by experts. People with years of experience conduct the podcasts. They understand the challenges you are going through and the best ways to overcome them. Listening to HVAC podcasts is a sure way to boost your knowledge and improve your service delivery. Some podcasts aim to improve your leadership skills in the industry. You can run your business better with the knowledge you acquire here.
The internet has made it easier than ever to acquire much needed information. Podcasts help you to connect with experts on various HVAC topics important to you. If you want to create HVAC podcasts yourself, use sites which allow free hosting. Talk about your experiences as a HVAC business owner and technician. Within no time you will be able to host longer sessions or invite other HVAC business people around Brooklyn to your podcast. Contact us today for your content creation needs as you focus on acquiring new knowledge listening to podcasts.