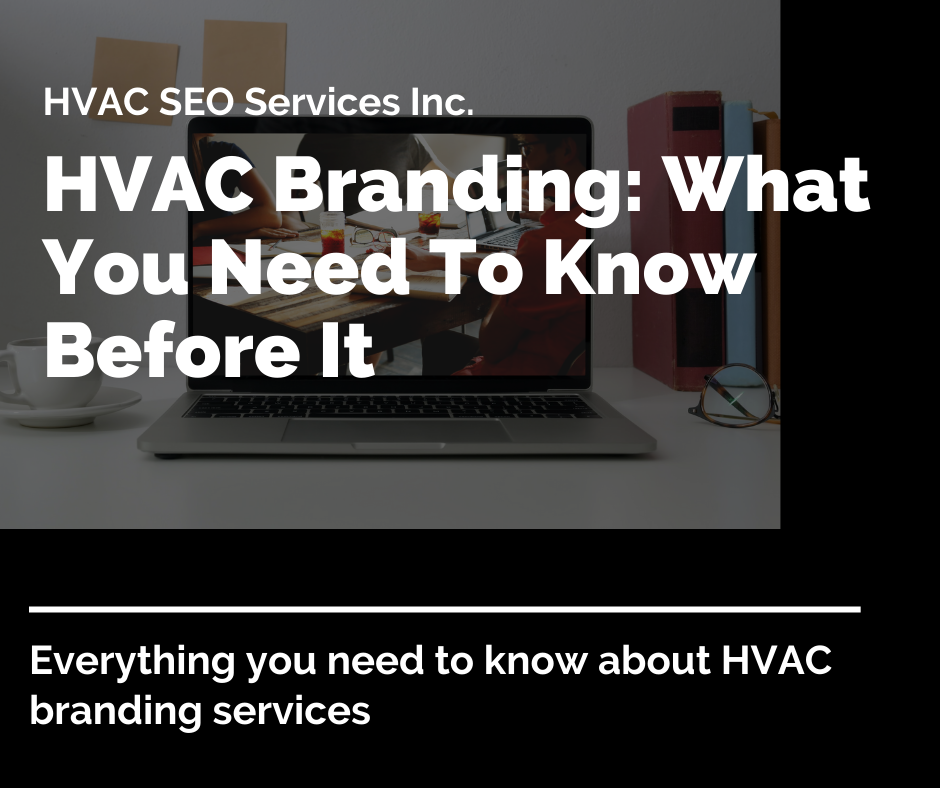 Do you own a HVAC business that is not performing as great as you expected? Perhaps you have invested in creating brilliant graphic designs, logos, colors, slogans, and catch phrases, but your business is still not taking off. The problem might be with the HVAC branding of your business.  What is branding? Contrary to popular belief, HVAC branding is not just about the logos and designs of your business. Effective branding aims at connecting with the target audience by focusing on culture, social proof, customer service, identity, and first impressions.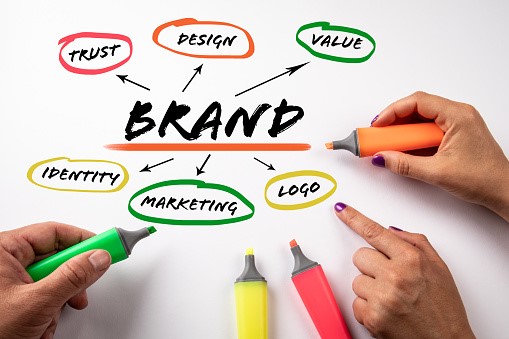 Importance of HVAC branding
Branding is a significant aspect of any HVAC business because it allows potential customers to identify and connect with your brand. It gives your business a unique personality that allows people to instantly recognize your business. Below are some major reasons why branding a HVAC business is important for its success. They include:
Branding helps build trust and credibility
Building trust with your HVAC audience is no easy task, but it is important for the growth of your business. People are more likely to seek the services of a HVAC company that has authority in the market, compared to a company that no one has ever heard of. Therefore, if your business lacks the key elements of branding, it will not gain the trust of its audience easily.
Branding is effective in building the trust of your audience because it shows them that your business is not only real, but credible and reliable as well. When you present your HVAC business to your target audience in a professional manner, potential clients will be drawn to your company. Additionally, providing social proof to your audience that your HVAC products and services are high quality also helps in gaining the trust of potential customers.
Once your audience trusts your company, they will feel more comfortable reaching out to you and interacting with your business. Also, people will find it easy to part with their hard earned money and purchase your products or services.
HVAC branding promotes customer loyalty
Your business should not just aim at attracting customers. It should also be able to retain customers and keep them coming back for more. Through strategic branding, you could create a personality for your business that allows customers to relate and feel connected to it. When customers feel that your business understands their needs and is capable of solving their problems, they are more likely to come back each time they are in need of HVAC products and services.
The best way to connect with your audience when creating a HVAC brand is by appealing to their emotions. Emotional branding creates a direct relationship between your customers and your HVAC products or services. It is often achieved through creating content that appeals to the emotional state, needs, aspirations, and ego of your consumers.
For instance, if you are branding an air conditioning company, you can show the audience how frustrating it can be to have a home or office with poor or no air conditioning. This will probably provoke the emotions of those people who lack a good air conditioning system in their home or work place. You can then show them how buying a new air conditioning system will help them feel more relaxed and at ease when carrying out their daily activities.
By appealing to the emotions of your audience through pinpointing their pain points, you gain their trust and loyalty.
Branding makes your business more recognizable
Building visibility is one of the most obvious purposes of branding. If your business is relatively new to the market, then branding should be your main priority so that people can become aware of your business.
Are local potential customers aware of your HVAC business? If a client in your area searched for HVAC products and services online, would they come across your business? Do the people who follow you on social media platforms know that you are running a HVAC business? This is how to know whether your business is visible to the public or not.
If the people around you are not aware of your business, then your business cannot be recognized in the market. Therefore, branding allows your business to have distinct colors, logos, and attractive visual elements that make stand out and catch the attention of your audience.
If you brand makes a good first impression, chances are high that potential clients may remember it when they come across your business again.
How to create a brand for your HVAC business?
Branding a HVAC business takes a considerable amount of time and effort. Of course creating a logo and other visual elements can be done in a single day, but building brand credibility, trust, and visibility requires a lot of time and patience. Here are some HVAC branding tips that will come in handy when working on HVAC growth strategies and creating HVAC content.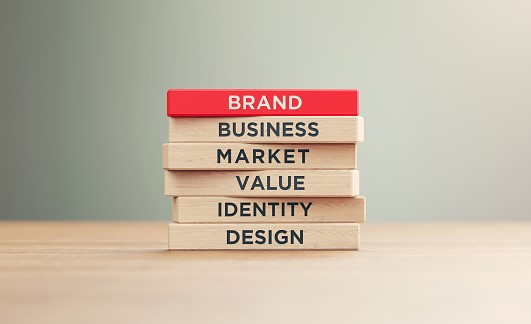 Coming up with an appropriate logo
In order for logo to stand out, it needs to be as original and simple as possible. Also, the logo needs to convey to the audience what the business is about. A potential customer should immediately get an idea of what your business offers by glancing at the logo. For instance, in air conditioning business branding, if your business offers fast services, you can come up with images that convey speed.  This will let the customer know what to expect if they hired your services.
Another important thing to consider when creating HVAC content for branding is the color of the logo, as well as the type of text. Do not go for text fonts that come across as silly if your aim is to build a professional brand. Also, ensure that the colors you use are unique so that potential customers will not confuse your brand with that of another HVAC competitor.
Developing a catchy slogan
Does the slogan of your business convey a message about your HVAC services to your audience? The best slogans in the HVAC industry are those that conjure up concepts that set each business apart from the other. Depending on your personality, you can create professional slogans or casual and witty slogans.
Coming up with a slogan is not as easy as it sounds. However, it is also not impossible. The slogan needs to bring out your personality as well. We recommend that you come up with at least five original slogans that you think express who you are as well as what your business is about. Share the slogans with people whom you trust and let them help you pick the one that best suits you and your business. You can also seek feedback from your friends, family, or business partners, by asking them what comes to their minds when they read your slogan. Does the slogan make your business sound friendly or professional? This will help you determine whether the slogans will have the desired effect on your target audience as well.
Building a good reputation is part of HVAC branding
What do people think of when they think of your brand? Do they find it trustworthy or do they react with suspicion?
The quickest way to build a good reputation for your brand is through reviews from your clients. We recommend that you request your former clients to leave positive reviews about your HVAC services and products on your website. If they really liked your services, they will definitely have nice things to say about your business.
Another way to easily collect reviews from your customers is by having a template review on your website that will allow customers to automatically leave their feedback. In case you get a negative review, do not ignore it or get into an online argument with the client. Even if their claims may be exaggerated, ensure that you respond to the review, apologize to the client, and promise to offer better products or services next time. This will show other potential clients that your HVAC business is indeed accountable and credible. Nobody expects your business to be perfect. But people will always appreciate a business that is honest and willing to own up to its mistakes, if any.
How to separate yourself from competition
Let's face it. You are not the only HVAC company that is currently focusing on branding and other HVAC growth strategies. Therefore, you need to find a way to stand out and stay ahead of the competition. Here are a few ways that your branding can help separate your business from other competitors.
Build a personal identity for your brand
Take a second and think about your favorite clothing brand, drink, shoes, or accessory. Why do you like a specific brand compared to others? In the case of shoes, why do you prefer brand A over brand B? It is probably because every time you wear brand A, you always feel a certain kind of way and you believe it gives you a certain kind of look.
You need to use the same strategy when building a personal brand identity for your business. How do you intend your customers to feel after using your HVAC products or services? Satisfied? Relieved? Content? Find a creative way to show your audience how your business can guarantee their satisfaction, relief, or contentment. By doing so, each time people come across your brand, they will relate it with a particular feeling, therefore making your branding more personal.
Also, build a positive image for your company. As we stated earlier, ensure that you interact with all your customers including those who leave negative reviews. According to Talend, 57 percent of people break up with a brand because it fails to address negative reviews.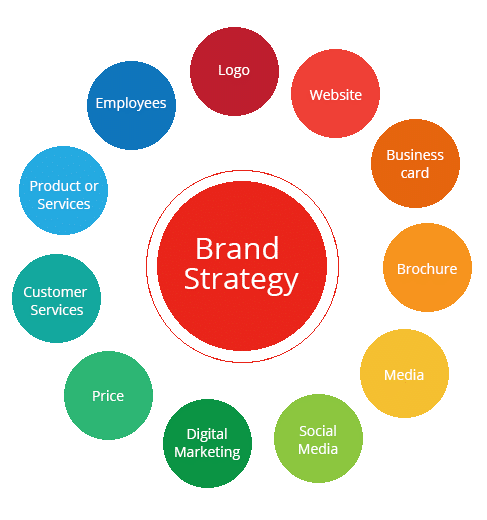 People are curious in nature, so when they spot a negative review, they expect you to give a response to the customer thereby explaining the cause of the problem. Additionally, by responding to a negative review, you would be assuring your entire target audience that the mistake will not happen again.
Communicate your values
Most HVAC companies focus on the logo and graphics aspect of branding. If you intend to stand out, you need to let your audience know what your business stands for. You can also show your audience who you are by communicating your level of expertise, passion, vision, and values. We recommend creating a mission statement for your brand that clearly expresses who you are and why you do what you do.
If your audience feels like they know you personally, they will be more inclined to learn more about your brand and seek your services.
Learn how to sell your story
Every HVAC company has a story behind how it was formed and what keeps it going. What is your story? Your story is what will draw in and engage your audience. After all, everyone likes a good story. The best way to capture the attention of your audience is by using a great opening line that will make them stop and read your HVAC content. Once you have hooked them, go ahead and tell them what your HVAC business is all about.
Is there a personal story that led you to start your HVAC business? Tell your audience all about it. By opening up to them, the audience will want to engage and interact more with you, thereby boosting the growth of your business. This form of branding is very recommendable especially if your business is new and needs to build its visibility.
How do I market my HVAC company?
Now that you know all the strategies of effective HVAC branding, how will you market your business? It is very possible to have a great HVAC brand with low sales and poor conversion. And this is where marketing comes in. as you build your HVAC brand, you also need to focus on marketing your business. In doing so, your business will grow as your brand credibility grows too.

Below are some of the best method and strategies for marketing your HVAC business. They include:
Blogging
Does your HVAC business website have a blog? Blogging is one of the most effective marketing techniques for any business. Through blogging, you can create high quality HVAC content that will inform and entertain your audience. This is of course a long term strategy, but it will definitely pay off. When your business finally grows to its fullest potential and attracts as much traffic as possible, the blog section if your website will offer a lot of value to interested potential customers.
One may argue that as long as they have major social media platforms like Facebook, Instagram, and Twitter, a HVAC blog is not necessary. While this may be true in most cases, we cannot ignore the fact that sometimes social media platforms shut down or fail. What would happen to your HVAC business if Facebook were to shut down today? Where would your audience find high quality social media content about HVAC services? This is why you need a HVAC blog.
Social media ads
Social media platforms are great for advertising your HVAC products and services. Facebook ads for instance, provide you with a lot of flexibility in determining the kind of people you want your ad to target. If your advertising goal is to reach as many local people as possible, then Facebook ads will really favor you. All you have to do is specify the region that you want your ad to target, and Facebook will show your ad to people in the specified area.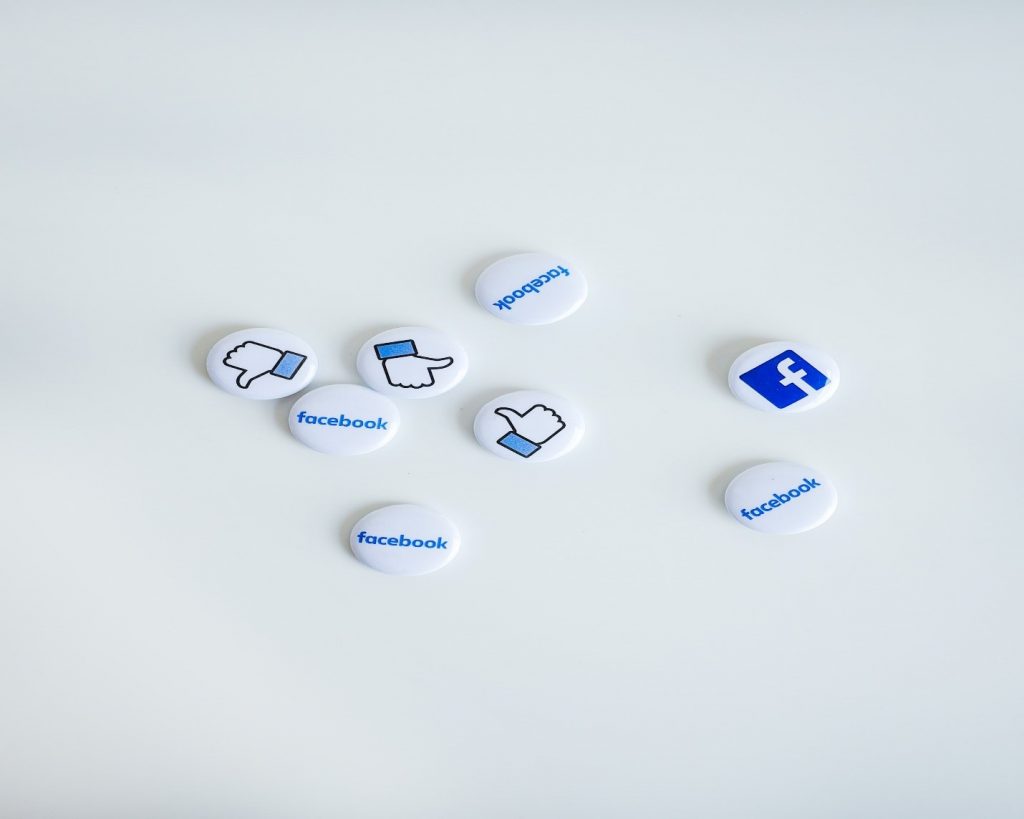 Also, social media ads like Facebook allow you to determine the amount of money you wish to spend on advertising. Additionally, Facebook allows you to determine the results that you wish the ad to generate. Do you wish to gain more followers on your Facebook HVAC business page? Are you aiming to get more people to engage with your content? Do you want to show the ad to people who are more likely to buy your products and services? Whatever your goal is, social media advertising can help you achieve it.
HVAC rebranding
Another great HVAC marketing technique is rebranding. Perhaps the reason why your business is not growing is because your branding is outdated and monotonous. If you need to take you HVAC business to the next level, you have to ensure that your current brand is relatable and relevant. Below are signs that your HVAC business is really in need of rebranding. They include:
Your brand is too common
Are the images and colors of your brand popular with other HVAC businesses as well? If this is the case, your brand has no way of standing out to your audience. This is probably why the sales are low and your website has poor traffic.
The branding is too flat
Does your current brand express the goal and drive of your company? When people come across your brand, does it express your professionalism, credibility, and reputation? Or does your brand give out a sloppy and boring vibe to your audience? If you feel that your brand is not doing your HVAC company any justice, then it is time you changed your brand.
The brand is not consistent
Is your brand similar on all the platforms of your business? If the brand on your official HVAC website is different with the one on Facebook or Instagram, then this could really be hurting your sales. In case your branding is not consistent, then it is time you created a whole new brand that will be similar on all platforms. This will prove to potential customers that your business is credible and therefore gain their trust.
Do you want your business to receive professional HVAC branding services? HVAC SEO Services offers fast and reliable branding services to HVAC companies like yours. Reach out to us today and we will ensure that we transform your HVAC company into the most sort-after business in town.