Your company will have so much to offer clients aside from HVAC services when you start your HVAC blog. The blogs are a smart way to create lasting connections with previous and potential customers, and also to get HVAC leads free of charge.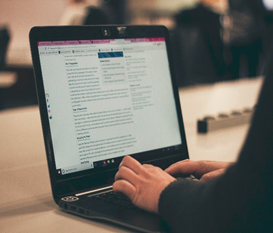 People have questions which need answers, and they also need information about caring for their HVAC equipment. Blogging enables you to be the provider of all the information they seek when they perform searches on Google.
HVAC blog topics Ideas
Address the needs of your customers by observing the questions they ask on social media, and those you receive from previous customers. Make these your blog topics to address what any other customers are experiencing or are likely to. When other people search for the same questions on the search engine, they will get to read your post.
This also creates an opportunity for an exchange, and other queries may crop up, giving you inspiration for your next blog topics. The following are ideas you can get inspiration from.
Most common problems ACs and Heaters encounter and their solutions
Fixing AC drain clogs
Fixing a non-cooling heat pump
What to expect when replacing a heart or AC
5 tips for better air quality indoors
Troubleshooting
What is the best temperature to set an AC
Tips every heater owner should know
Review heater and Air conditioners
Tips on troubleshooting, fixing, and maintenance of Air conditioners and heaters
How do heaters and air conditioners work
How to tell if a heater or air conditioner is energy sufficient
Why start a HVAC blog?     
Blogging is a learning opportunity for you and your customers. As you give information, you receive feedback, which you can use to improve service delivery, customer service, and grow your business. The following are reasons you should have a HVAC blog:
To improve organic traffic
The more blog posts and pages you have the higher your chances of appearing on search results when people search for topics you have written on. More traffic translates to higher HVAC lead generation. More potential customers in Brooklyn will know your company exists and seek you out for all their HVAC needs. Have different pages on your website targeting different HVAC keywords to maximize the ability to rank.
A HVAC blog boosts brand recognition
When your blog ranks on the search engine, and more people read it, more people will begin to link it in their own blog posts. Before you know it, you have established your company and brand name as an authority in the HVAC industry. The search engine ranks authority pages and consumers trust the top results.
Business growth
The long term effect of increased organic traffic is business growth, because you will have more closed deals. Expanding your HVAC internet marketing strategy to go beyond social media is important. You get to do more than your competitors when you blog. It helps you to moderate your HVAC advertisement.
You won't be posting all about your services on your social media posts, you can incorporate this in the blog posts about the services you offer. Use the post to create a HVAC ad which is sensitive to the needs of the customer. You allow them to see the value and benefit of getting a repair, installation, or maintenance service when you write a blog post about it and encourage them to get one.
Tips for your HVAC blog
If you are just starting out on your blogging journey or you want to improve, the following tips will guide you.
Make regular updates to the HVAC blog
Create and post new blog posts to give your audience fresh content and information. If you are new to blogging, you will need to make several posts just as you are starting out. It will help you gain high authority faster. Just ensure you do not choose quantity over quality.
This is why it is important to consult your HVAC business coach on how to schedule posts and find a content creator to write your content. Edit previous blog posts occasionally. Change the factual information to be at per with current statistics and trends.
Use HVAC photos
HVAC pictures break the monotony of prose. They are a visual representation of whatever you are trying to explain in your blog. HVAC graphics keep the reader attentive and they understand easily when they have pictures, graphics, and illustrations to guide them.
Update your HVAC photos on previous blogs to ensure they rhyme with the blog post and they are optimized for the search engine. The best HVAC websites are those with quick loading speeds. Having the right sizes of HVAC photos contributes to this.
Trust experts
A successful blog is run by someone who is experienced. You can have your content written by professional blog writers. Since a professional blogger understands how SEO works, they are the best option for when you are starting an SEO business.
A HVAC business coach will help you to figure out the topics resonating with your usual audience or the audience you want to target. A HVAC business coach guides you to create the best landing page for your HVAC ad. What potential customers see when they click your HVAC ad can either encourage them to work with you or look elsewhere. The coach will organize when to post your HVAC advertisement on social media or on your blog post.
Working with professionals will assist you to gain the skills you need and polish the ones you have when it comes to internet marketing. You can listen to HVAC webmaster podcasts on digital marketing to improve your strategy.
Brainstorm HVAC ideas
What are the HVAC ideas you can write on or your blog? A simple way to find topics to write about that still focus on important HVAC keywords, is to go on Google and start a search then view the suggestions. Use the common question determiners, who, where, why, how, and when to find the suggestions Google recommends.
People want to know why their AC is not cooling or where the thermostat on their equipment is or why it is important to perform maintenance services e.t.c.
Let your website make a good first impression
You might have the best content, addressing everything your customers need to know, giving them tips, and all, but your website can either encourage them to stay and read your posts, contact you for further business, or just leave. HVAC Webmasters have tips on the best designs, which promote ease of navigation. The best HVAC websites ideas include a landing page for your advertisement.
Good websites are a catalyst for HVAC lead generation. Your website needs an about us page, a service page, testimonials, contact page, and blog pages. These make it easy for the visitor to find information and blogs. The right websites for HVAC encourage customers to contact you. The layout and keywords usage is a crucial step towards achieving SEO for HVAC contractors.
If you want to improve your site or start a new one, here are some ideas. These are aspects websites for HVAC should contain to encourage more people to book services and also give visitors an easy time navigating the site.
Create a service page
People want to be sure they are hiring the right company for their HVAC needs. Your service page informs them about all the services you offer. Have two sections for heating and cooling to prevent confusion. Separate residential and commercial services. Explain what the customer should expect for different services. Include why they should pick you for the job.
If you offer free maintenance services maybe for one year for any new installation, this is the place to include the information. As you do so, you let the reader know that for instance, you install air conditioners and you offer free maintenance services for the first two years. Your air conditioning advertising ideas should always capture any offers you are providing.
About us page
Explain when your company started, who are your typical customers, what is your mission, the employees you have in your company and their bio. Include any recognition you have received before. These are awards, certificates, milestones, events you organized, partnered, or held. Ensure you stand out as professional, and as trustworthy.
An appointment booking feature
Make sure the booking feature is working. It should be a quick, and an easy process to encourage customers to book your services online. Make sure they can indicate the time and date they want the service done. This feature will help you manage all your appointments efficiently.
A contact us page
A contact page gives the customer assurance that you will answer any questions they have as soon as possible. Always get back to them early enough because delaying may force them to move on to another HVAC services provider. You can have your business email, phone number or contact form on this page. Include your physical address as well and directions to your office.
Add links to your social media pages, and a short email subscription form for your email newsletter to encourage visitors to sign up. More people will sign up if you have quality blog posts on your website.
A reviews and testimonial page
You can add a link to your yelp profile page here so that customers can read reviews. Customers like to read reviews to be sure your services are reliable. This is important for marketing your services. It tells potential customers you are reliable when they see for themselves in form of positive reviews.
Use keywords on the HVAC blog
You can use these recommended keywords by HVAC webmasters. The keywords you use for HVAC ads need to capture words and phrases customers search for on search engines. These are the same words you will use in your blog titles and content. HVAC advertising ideas, which bring noticeable results back are those with targeted keywords. Include the keywords on your website's meta data as well to increase the chances of ranking on google.
Use location specific keywords when you write a blog or create HVAC ads. Consider the needs of your audience, whether commercial or residential to create a fitting advertisement or blog post. Highlight the best qualities of the system you are advertising or the service you want to perform. Make it memorable, attention grabbing, and include a call to action to generate leads. The following are HVAC advertising examples for your inspiration.
Quick, efficient, certified furnace repair. Call us today.
We make your air cool again, contact us.
Be an early bird, prepare for cool summer air today.
Get a new air conditioner installed, a three-year manufacturer's warranty, and free two years' maintenance services from us at $x only.
Number one on your fall to do list should be to get your furnace checked, we are available.
Start blogging today
Creating a HVAC blog is a necessary part of your HVAC internet marketing strategy. It enables you to form a solid foundation upon which, you address all issues your HVAC customers face. It boosts your authority in the industry and provides potential consumers with information to know you. Before calling or booking your services, the customer may want to get to know you and even if your air conditioning ads brought them to your landing page, your other blogs may influence them to seal the deal.
Therefore, blogging is one of the important HVAC marketing ideas you should implement.
Contact us for quality blog posts for all your website content needs.