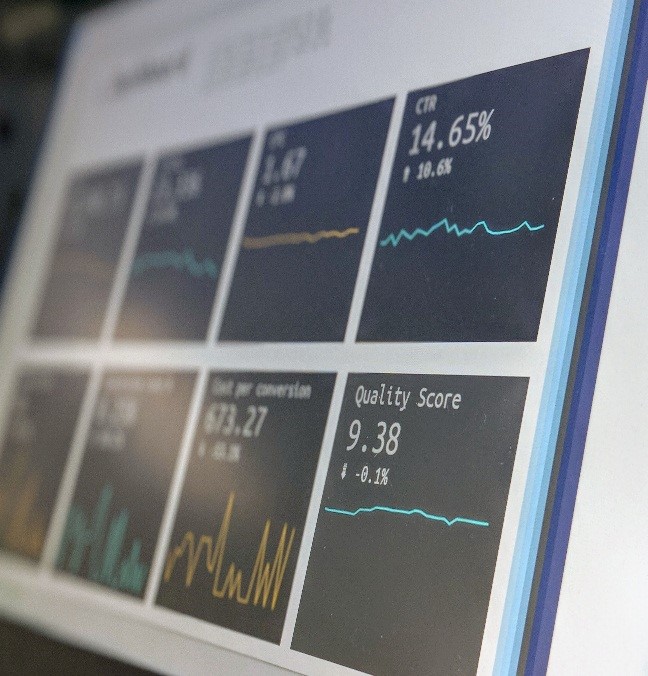 Planning is important when you are starting a HVAC business or purchasing one from available HVAC companies for sale. HVAC business management begins at the onset. It is not a reserve for later when you start getting clients. When you first start thinking about how to start a HVAC business, the consequent question is how to manage it.
Your work as a company manager starts immediately. The sole purpose of your company is to provide cool air and heating solutions to customers. Your managerial purpose should always focus on your goals, for your customers and the growth of your company.
How to start a HVAC business and manage it successfully
For successful management you need to have your eyes, hands, and mind on all business aspects. You need to understand who your competition is and what you can offer that is unique to you. When you have that in mind, take note of the following aspects as they will determine your level of success as a business owner.
Cost of operation
The size of the company affects operating costs. How many employees are you willing to hire? How much do you need in terms of capital? Who makes up most of your market? Understanding all your financial obligations is smart way of how to start a HVAC business. You will need to budget and keep track of expenses to check whether you are making a profit. Create rates for different services you offer as well. It will portray you as organized when a customer asks for a quote and you can explain why the service they want costs a certain amount.
What is the scope of your service?
For you to manage your company well, you need to decided what kind of services you want to offer. Is it both heating and cooling services or one, will you be available to provide emergency services. In this case, you will need a means of transport available every time in case of an emergency. You also need to decide the areas in Brooklyn you want to offer the HVAC services. AC business cards will help you to spread the news after starting an HVAC business.
The following are common expenses you should think about depending on the size you aspire your company to be. Always remember, you can start small with the capital you already have and expand as you attract more clients.
Means of transport
Employees' salaries
Safety accessories
All HVAC tools and equipment for performing different tasks
Insurance
Website design
Marketing cost
Legalization
If you want to successfully manage your company, and be in business for a long time, it is important to abide by legal requirements for HVAC companies in Brooklyn. Have your HVAC certifications, business license, and tax obligations. When you have these requirements figured out early enough, you can focus on managing your business, your website, and HAVC service delivery.
Create a company website and become a webmaster
If you have been wondering, how do I grow my HVAC company website, or if you even need it, yes you do. It is also good that you establish it as early as you start your HVAC business so that you grow together. Create a profile with Home advisorpro at www homeadvisor pro and encourage customers from the beginning to leave reviews here. Make your website come a live with HVAC photo content. Make sure the content you right on is valuable, and with high plumbing and HVAC SEO quality. Include a HVAC direct email for customers who are interested in specific services you are offering. Website resources that you can use to enhance your business include:
Webmasters
Learn useful Webmaster skills using free online resources to track the performance of your website with tools like google search console which enables you to perform the following.
Get alerts and fix problems on your site promptly.
Fix your content URL to allow the search engine to crawl and recommend it on search results
Learn how the search engine works to increase organic website traffic and crate webmaster worthy content for your site pages
Get tips on how to optimize your site and become a webmaster with a working keyword strategy
Be at the forefront in ensuring your website is functional in design and structure
Google My Business
Another important site to have your business profile and citation in is a Google My Business profile. You might be wondering what is gmb? Google My Business is an online directory on google. But it is more than that. It is your business management companion because with it, you have higher chances of appearing in local search results for Brooklyn HVAC services. Your complete GMB profile provides your potential customer with crucial information like your physical address, phone number, and direction to your office.
You should make it a point to move from the state of what is gmb to claiming your GMB profile today. It is a free tool and you get to manage how your company's details are displayed on Google and google maps. People then, get to interact with your correct business name, accurate directions, genuine pictures from your business, and so much more. Learn competitive HVAC keywords to include in your website pages, content, meta descriptions, and title tags.
Helpful materials for HVAC business management
HVAC business management is a learning experience. The more you do it the better you become at it, but you do not have to do it all alone. There are materials available for you to use and excel especially in areas you are less conversant in. The best HVAC companies, like Best Owner Direct HVAC, use keyword strategy, have a HVAC direct email, have a well-functioning website, and are performing well in search engines. You can see Best Owner Direct HVAC in numerous listings when you search them on Google.
To be among the best HVAC service providers in Brooklyn, you need role models you can look up to in your journey. Someone with experience like Jim Johnson HVAC who has published some of the best HVAC books on different HVAC topics, and has training videos and workshops. Make use of HVAC textbooks. Learning is a continuous process so utilize HVAC learning books to gain new skills and knowledge. You can find some of the best HVAC books on Amazon. Some have the option of Kindle if you do not want to read hardcopy texts.
HVAC refrigeration book and Air conditioning books
Learn air conditioning troubleshooting techniques, trends, and latest news about Air conditioners. HVAC refrigeration books expand your knowledge on troubleshooting. The following are appropriate if you are new in the industry. The books have tips on installation and repairing systems. They also touch on energy sufficiency. They are accompanied with illustrations, which aid in understanding. Learn about refrigeration tools for HVAC technician.
Modern Refrigeration and Air Conditioning By Andrew D. Althouse
Refrigeration and Air Conditioning Technology by John Tomczyk
Air Conditioning and Refrigeration Repair by Roger A. Fischer and Ken Chernoff
HVAC books for beginners
Get an introduction on tools for HVAC technician in preparation to being one. Use a HVAC textbook such as the Handbook on HVAC Systems for Beginners by Sean Owen. It is a manual handbook about how different HVAC systems function. The information you will gain will make you a better HVAC technician who can recommend the most appropriate systems to customers, and tell what is wrong when a system stops functioning. It expounds on maintenance procedures as well. HVAC books for beginners will take you to the level of being a HVAC expert.
HVAC training books
You can learn about tools for HVAC technician using HVAC training books. Learn how to use them as well. Get information on latest HVAC technology. Study for certification exams with questions, notes, and suggested answers.
Guide to NATE/ICE Certification Exam by Robert Featherstone and Jesse Riojas
HVAC Level 1 Trainee Guide, 5th edition, by NCCER
HVAC Licensing Study Guide, 3rd edition, by Rex Miller and Mark Miller
Heating and Cooling Books
Learn new HVAC tool names and HVAC vocabulary related to heating and cooling. Learn troubleshooting procedures and have a place to reference when you have a task awaiting.
System Diagnostics and Troubleshooting Procedures by John Tomczyk
Residential Construction Academy, HVAC second edition by Eugene Silberstein
Fundamentals of HVACR by Carter Stanfield and Davis Skaves
These HVAC textbooks are a great addition to your daily HVAC business management strategy. You can be more creative about the HVAC service tool to use on a certain project, or effective engineering slogans to include in your logo or website when you have enough information about what you are doing. The most effective HVAC service tool gets the job done well and leaves your customer happy.
Successful HVAC business management requires you as the owner to oversee multiple aspects. You may require the help of a few HVAC textbooks from time to time. Additionally, you will need to make use of online directories like home advisor pro to get reviews and online recognition, which encourages traffic to your new website. On top of that, you also need to manage your website, include a HVAC direct email to facilitate conversions with potential clients, and monitor the performance of your site.
Logos with catchy engineering slogans tend to be memorable, so consider creating business cards and handing them out to increase your brand awareness in the local market.
Reach out to us for creative content that will keep visitors long enough on your website to check out your services, sales, and discounts.