A HVAC logo is your brand's way of standing out. It shows what makes you unique. Include your logo on your website to let customers know you are professional. HVAC company logos emphasize the particular service a HVAC company provides.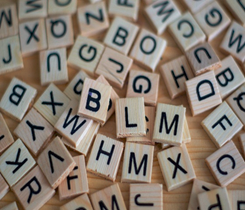 It might be accompanied by a slogan or HVAC taglines to emphasize the goals of the company if this fits the inspiration of the logo. What does your company do? Which unique aspect do you offer customers? What principles guide you? This is the message people draw from your logo and it is based on your actual services, customer response, availability, and readiness to help.
Guidelines to creating a HVAC logo
The most important thing to guide you is the mission of your company. The extent of service delivery you want to accomplish and the audience you serve. These aspects will help you to choose the best colors, text, and symbols since you have in mind the people you are targeting.
Colors
What do your HVAC competitors in Brooklyn have on their logos? Common colors used for HVAC logos for business are red to represent heating and blue to represent cooling. Warmer colors like orange and red represent your heating services, while chilly, cool colors like blue and light blues represent your air conditioning services.
Make sure to be consistent with the color scheme you choose. Ensure the colors you pick look the same on the logo when its used in different places. Colors can affect the decision to purchase in some people. So have this in mind when choosing them. To be unique, find parable warm and cool colors other than red and blue as these are the ones mostly used by HVAC companies.
Wordings
A HVAC logo design which looks good on your website, company van, employees, shirts, packages and business cards is better than an intricate one, which suits your business card or your website only. Use shorter wordings, a clear, and bold font. For instance, you can choose to add your name to the HVAC logo design, and leave out HVAC company slogans if they are interfering with clarity. An organized logo tells your potential customer you are professional. A disorganized HVAC logo design will only make the person think twice about the reliability of your services.
Use a solid font to foreground what you think is important. Your business name is always important for instance. You can use bold text to highlight your company name. When people see it on your logo, they will associate it with authority as opposed to if it was in a frail font. It should make them trust your brand as it portrays your company as reliable.
Choose a strong font to represent your aptness as an HVAC company.
If you have to add a tagline or slogan accompanying your HVAC image or symbol, let it be short and simple.
Illustration, image, symbol, picture
A clear logo makes you credible and trustworthy. Use practical HVAC logo images representing your services. The symbol you pick should represent the services you offer. A flame icon or symbol commonly represents heating, while a snow flake represents cooling. The symbol or image you use should blend seamlessly with the wordings to create an aesthetically pleasing logo. The positioning of both should be in such a way that there is no overlapping.
A professional graphics designer would come in handy if you feel stuck when creating your logo.
Do not saturate your logo with multiple images
Avoid congested texts

Where to get logo design inspiration
There are sites where you can make HVAC logos free of charge. You can download HVAC stock photos and HVAC images for logo inspiration as well. These sites provide a wide selection of stock pictures, HVAC images, HVAC logo ideas, and HVAC logo images for your HVAC logo. This is important to create a unique logo. You do not want to have a logo looking so similar to your competitors'.
The following are must have HVAC tools for HVAC logo design.
Looka
Get inspired by a collection of HVAC logos and HVAC logo ideas belonging to different HVAC companies then create your own HVAC logo free of charge at Looka. It is free and easy to use because it only requires you to input your business name then select the most appropriate logo or HVAC image for you in terms of colors, symbols, and design.
They have a variety of custom logos you can try out and view their previews as they would appear on typical places you would have your logo like a vehicle, business card, or t-shirts. Therefore, you will be able to make the right choice of colors, texts, and design once you see how it looks.
Shutter stock
Shutter stock is a must have HVAC tool for logo design. You will find HVAC pictures free of charge in shutter stock and look at how different HVAC logo ideas with different colors work. Here you can view logos that are horizontal, and vertical and choose the one which is best fitting for the words you want to include in the logo or for the symbol you prefer.
The site allows you to pick the colors you want so you can play around with colors and incorporate the colors already part of your business, then view the HVAC stock photos displayed. Choose different shapes of logos and see if you like them.
Depositphotos
Find royalty free HVAC images and relevant symbols to use on your HVAC logo at Depositphotos. They have a variety of icons and illustrations. Line icons, flat icons, black and white icons, colored icons, heating icons, HVAC tools icons, temperature icons, and so many other HVAC images for you to choose and use.
Why is a HVAC logo important?
The logo communicates to potential clients the name of your business, and what you offer without having to dig deep. It is highly visual therefore likely to be remembered and be associated with your company whenever anyone encounters it.
A logo is a small but one of the powerful and essential HVAC tools for creating brand recognition and influencing brand loyalty. People will begin associating your services with the visual images you portray like your logo. It is part of the process of creating an identity for your company.
Below are several other reasons why a HVAC logo is important for your business.
Builds brand authority
If people know you as a fast HVAC services delivery technician, a logo to go with that description makes you more authoritative as a business owner. It says you are professional in your service delivery, and your mission is to serve customers to the best of your ability. This is part of the assurance potential customers need before they contact you.
In case your logo says you deliver the best services, the potential customer would love to see that in reviews. It builds trust for the potential customer to stay in your website long enough to view the services you offer. What runs through people's minds when they see your brand logo is what is important. It represents what they think of you as a company and whether they would recommend you to other people who need HAVC services in Brooklyn.
Communicates the purpose of your company
If you are starting your own HVAC website, you need to choose top keywords to use on various elements on the site, including your HVAC logo. The best HVAC company names promote your HVAC brand by mentioning exactly what you do or offer, and these make up important keywords. The same quality should be present in your logo.
Best HVAC company names are associated with a brand message, which promises consumers quality, professionalism, and reliability. Your logo is one of the must have HVAC tools for digital marketing and it should communicate the same message.
Sets your business apart from competitors
Your HVAC logo can set you apart from other HVAC industries by emphasizing your unique qualities in the eyes of current, previous, and future customers. A proper HVAC logo design has the power to accomplish this. Most companies with HVAC sites include their logo in their homepage to solidify what they stand for.
With so many HVAC pictures free of charge and easily accessible HVAC logo images, why not give it a try. It will even motivate your employees to work within the company's goals and mission displayed in the logo.
Your HVAC logo can be one of your marketing tools, but HVAC sales gimmicks that work are genuine and factual explanations to a potential buyer about a particular installation, repair, or replacement. They need to understand the value of making the purchase, a strategy that helps you close deals. Be straight to the point about the benefits. This is one of the best HVAC promotional ideas. How does your company, or service benefit your client and their family at large?
Experts in HVAC marketing companies understand customers go where there is value. You should always show them you give what your brand says it gives in your website, business card, or logo. Contact us for content that adds value to your customers' experience.