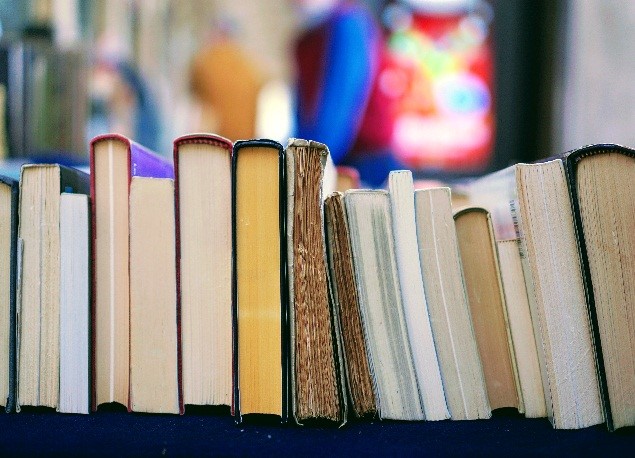 An HVAC training book is a reliable resource that can help you master new HVAC technology and trends. Training books are useful to both beginner HVAC technicians and those who have worked for some time. Having training books provides a reference you can always go back to when you have doubts and need clarification.
You can use the books we have compiled below to refer to technical and procedure information from time to time. We recommend that you have a bookshelf to store the books when not in use to ensure they remain in peak condition for a long time.
Books are important because they can give you ideas on topics for your articles and website blogs.
How to choose HVAC books?
With the constant evolution of technology, change in the HVAC industry is inevitable. The HVAC systems and software seem to be advancing year in year out. The best way to ensure your skills remain relevant is to constantly seek knowledge from the best HVAC books.
You might be wondering how to choose the ideal HVAC books among the many books that have been published. It could be confusing since there are so many options you can choose from. However, this should not deter you from learning from the best HVAC authors.
We can help you choose the best HVAC textbooks or eBooks depending on your field of interest. For instance, if you are an HVAC student, it would probably be best if you read training books or exam study books.
For an entry-level HVAC technician, we would recommend that you choose books that remind you of what you previously learnt and those that provide knowledge on the next immediate level.
If you aspire to grow your HVAC business or plan to establish an HVAC business, then business books would be more suitable for you. They can provide insight on how to run your business better, what kind of marketing strategies you can use etc.
When you have been in the HVAC field for a while, it could help to read books about advances in HVAC technology, new designs, and tools to keep you updated on the changes that happen in the HVAC industry. 
In case you are looking for specific information like a procedure, you can use guide books to source information.
We will narrow down to the best HVAC training books that you can read to increase your knowledge and enhance your skills.
Refrigeration and air conditioning HVAC training books
Some of the best HVAC training books concentrating on refrigeration and air conditioning repair, maintenance, installation, and technology are listed below.
Refrigeration and Air Conditioning Technology by John Tomczyk, Eugene Silberstein, Bill Whitman, and Bill Johnson
These four authors have impacted the HVAC industry greatly with their level of expertise. John Tomczyk acquired his degree in refrigeration, heating, and air conditioning from Ferris State University. John Tomczyk also taught in the Heating and Air conditioning program at Ferris State University for around 29 years. Most of his articles have been published in numerous HVACR journals.
Eugene Silberstein has provided expert advice on over 15 HVAC projects. ASHRAE has recognized Eugene as a Building Energy Assessment Professional by awarding him with a BEAP credential.
Bill Whitman acquired his bachelor's degree in Industrial Education from Keene State College. Bill Whitman is known for his academic and industrial expertise which clearly presents itself in this book. He was the director of Vocational education for public schools for around 8 years.
Bill Johnson taught heating and air conditioning for over two decades in several institutions. He also owned an HVAC business that ran for about 10 years and is a member of popular HVAC societies.
This HVAC training book has 8 editions with the latest edition showcasing the latest technological advances in the HVAC industry. The information provided is easy to understand and is accompanied by simple diagrams. This book can help you acquire an EPA 608 certification which is a requirement from the EPA. 
Coverage
The book also provides comprehensive information and knowledge on the maintenance and troubleshooting of heating, refrigeration, and air conditioning systems.
All the information in Refrigeration and Air Conditioning Technology is helpful in handling modern HVAC and refrigeration systems. It talks about environmentally friendly technology trends in the HVAC industry aimed at achieving sustainability.
If you have been wondering how to run your company just right especially when dealing with customers, the book gives insight on the skills you need to be a successful HVAC business owner, relate with customers well, and coordinate all business functions successfully. Also, the writers use real-life case examples, making the text relatable. You can get a copy of the latest edition and others on Amazon.
Basic Refrigeration and Air Conditioning by P. N. Ananthanarayanan
P.N Anantharayanan has handled refrigeration and air conditioning systems for more than 50 years. He worked as a Serviceman for more than 10 years. P.N Anantharayanan is a certified member of the Refrigeration Service Engineers' Society. He was also awarded a life membership in the Indian Society of Heating Refrigeration and Air Conditioning Engineers (ISHRAE).
The HVAC training book focuses on AC and refrigeration. Basic Refrigeration and Air Conditioning is appropriate for students and new HVAC technicians. If you are just starting out, this HVAC training book is a great companion. It will give you the confidence to handle air conditioner and refrigeration installations and repairs.
This book is also a great pool of knowledge; which you can add to what you already know. In addition to that, it has helpful illustrations and uses simple language. The author aims to equip you with both theoretical and practical knowledge that you can apply in your field.
The book can help you acquire the necessary knowledge to acquire the NATE certification in case you don't have one. You can find the latest edition on Amazon.
Refrigeration and AC technology lab manual by John Tomczyk and William C. Whitman
William Whitman headed the Department of Industry in Central Piedmont Community College for around 18 years. He acquired a degree in School Administration from St. Michael's college.
John Tomczyk has been an HVAC professor at Ferris State University for about 29 years. He has worked in both the academic and industrial HVAC fields for several years.  
This book educates students and HVAC technicians on the governing principles and practical aspects of heating and cooling systems. It has all the content needed by HVAC technicians to understand basic theoretical terms. The book takes you through the steps you need to take when conducting system repairs.
The book helps you learn and understand the latest advances in the HVAC industry and keep you up to date. The technological advances the book focuses on include digital electronic controls and system efficiency. The book can help you attain your EPA certifications. You can easily get a copy from Amazon to build your knowledge.
Basic refrigeration and Charging Procedures by John Tomczyk
John Tomczyk relays a great deal of knowledge in this book. The author is experienced in the HVAC industry and has written several guidebooks to guide HVAC technicians and students.
This HVAC training book aims at helping you understand how certain factors like refrigerant pressure, condition, or state apply to the working of refrigerant systems. The author explains in clear and simple language how the basic components function to complete the refrigeration cycle. Some of the cooling and heating applications that are covered include:
Total sub-cooling
Condenser sub-cooling
Evaporator superheat
Total superheat
The book also has diagrams and charging charts to better equip you with knowledge of how to effectively charge HVAC systems.
Commercial Refrigeration for Air Conditioning Technicians by Dick Wirz
Dick Wirz is a master HVAC Mechanic and Electrician in Maryland and Virginia. He has over four decades of experience and is a certified NATE technician. Dick Wirz taught at a community college for about 15 years. He was also an owner of a renowned refrigeration company for around 25 years.
This book provides comprehensive knowledge on how to install, service, and troubleshoot commercial HVAC units. The book is suitable if you want to expand your knowledge as an HVAC technician. It provides you with information on how to handle commercial refrigeration appliances such as:
Reach-ins
Walk-ins
Ice machines
Refrigerated cases
The HVAC training book also highlights some of the commercial refrigerant problems that you might come across and how you can overcome them. The book can equip you with the skills to handle advanced refrigerant equipment. The author incorporates photos, charts, and useful tips to help you understand information better.
If you are a residential HVAC technician, you should consider getting this book on Amazon to expand your knowledge and possibly venture into the commercial HVAC industry.
HVAC training books for certification
HVAC training books meant to prepare you for the crucial tests in the industry are lifesavers. The certification training books below come with practice questions, which you can do to figure out areas or topics where you need to study further. They are great for eliminating doubt and anxiety before your test.
EPA Section 608 Certification Exam Preparatory Manual by ESCO Institute
ESCO Institute is a training institution located in Tampa, FL. This institution focuses on training HVAC technicians and awarding them various certifications. ESCO Institute is a member of the ESCO Group and also the most reputable provider of the EPA Section 608 certification in the industry.
The HVAC training book is a step-by-step guide to passing the EPA 608 certification exam. It is available as an e-book on kindle as well if you prefer the soft copy version. The manual has helpful practice questions for both students and current HVAC technicians who are preparing for the 608 refrigeration test.
There are four different types of certificates you can acquire depending on the type of equipment you wish to specialize in. These certificates include:
Type I certificate – It focuses on technicians who service small appliances
Type II certificate – This is awarded to technicians who service or dispose of high-pressure appliances
Type III certificate – This certificate is awarded to technicians who dispose of or service low-pressure appliances
Universal certificate – This is awarded to technicians who handle any type of equipment
The book is not only informative but easy to understand as well for anyone preparing for the exam. Additionally, it is a 28-page manual and it highlights recent trends in HVAC technician regulations. You should consider reading this book since the EPA restricts the sale of some types of refrigerants to certified HVAC technicians only.
The Guide to the NATE-ICE Certification Exam by Robert Featherstone and Jesse Riojas
Jesse Riojas graduated from Wayne State University and worked as an Instructor at Oakland Community College.
This is another study material with well-thought-out questions and answers, which can help you get a better understanding of HVAC concepts. Your HVAC technician license is something most of your potential customers would like to see before hiring you.
This HVAC training book is ideal for HVAC students or technicians undertaking the HVAC/R NATE and ICE exams. The book is divided into two parts. The first section provides you with knowledge related to essential procedures. The second part features over 2,400 questions and answers that help you review your understanding of HVAC systems.
The book also has simple diagrams to help you understand difficult aspects. Some of the topics the book covers are listed below.
Tool requirements
System troubleshooting
Safety and quality of indoor air
Duct fabrication and airflow components
Refrigerants
Specialty parts
Getting your certifications could make you credible and trustworthy to your clients. You can consider getting a copy of this book on Amazon or eBay.
Furnace and heater training books
HVAC training books about heaters and furnaces will guide you to deliver effective and long-lasting repairs. They will also equip you with the knowledge to handle different installations successfully. With the furnace and heater training books below, you can fully understand what skills each task requires from you.
HVAC Fundamentals, Heating Systems, Furnaces, and Boilers by James E. Brumbaugh
James E. Brumbaugh has over twenty years' experience working in the building and construction and HVAC industries. He is a fluent speaker of several languages and has written over 15 books related to building, construction, and HVAC subjects.
This author has written a reference book with all the information you need to refresh your memory about boilers, heaters, and furnaces. You can go through it before delivering a repair, maintenance, or installation.  You can review the procedures and points to note when performing the service. The book has topics on current heating technology, measures, and regulations.
It will help you understand and recommend the best heaters to your Brooklyn customers for the Brooklyn weather, their space, and heating needs. Read it to understand the efficiency of different heaters using different types of fuel.
This HVAC training book provides useful insight that can help you get the required certifications from the EPA when coupled with other relevant books. You can get your copy online from Amazon.  
Modern Hydronic Heating by John Siegenthaler
The author of this book John Siegenthaler is a licensed engineer with several accolades. He studied mechanical engineering and graduated from Rensselaer Polytechnic Institute. He is an Engineering Technology Professor at Mohawk Valley Community College. John Siegenthaler has more than 40 years' experience in designing modern hydronic heating systems. 
Modern Hydronic Heating is suitable for both students and technicians who wish to keep up with the evolving technology of modern heating systems.
The HVAC training book covers simple and complex multi-temperature systems. It explains the usage and workings of modern hydronic heating solutions to have efficient and reliable heating products. The topics are easy to understand with pictures and illustrations of products and how they can be installed. The book also focuses on current heating trends. You can learn a lot about the following when you purchase the book.
Renewable sources of energy
Smart circulators
Web enabled control methods
Hydraulic separation
Thermal accumulators
You can get the latest edition online at Cengage, or Amazon.
Gas heating: Furnaces, Boilers, Controls, Components by Jason Obrzut CMHE
Jason Obrzut has more than 20 years' experience in the HVAC industry. He has been a company owner and served as a service technician and instructor. He was also a director of education and was awarded the title of Certified Master HVACR Educator in 2015. Jason got first-place in the annual Teachers' competition held by HVAC excellence in 2016.
The author centers their information around boilers and furnaces that use gas to function. This book is suitable for HVAC technicians who deal with HVAC systems that burn natural gas or LP. Gas combustion can be dangerous and requires technicians to familiarize themselves with information regarding the functioning of these systems.
This book covers the following aspects:
System components and controls
Installation
Heating sequences
Troubleshooting
The HVAC training book guides you on how to safely handle systems that use gas to generate heat in a simple easy-to-follow guide. The author incorporated eye-catching images to help you understand concepts easily. This copy could be beneficial to you since it helps you acquire information that better equips you with the skills to handle advanced HVAC systems.
Training books on Heating and Cooling
While some HVAC training books focus on heating or air conditioners only, some combine both. Below are some of the best training books on Heating and Cooling.
Residential Construction Academy HVAC by Eugene Silberstein
Eugene Silberstein has taught in many institutions for around 25 years. He is the director of Technical Education and Standards at the ESCO Institute. Eugene got his Certified Master HVAC/R educator (CMHE) credential from the ESCO Group and HVAC excellence in 2010. Eugene also has the ASHRAE's BEAP credential.  He is also a member of several industrial societies.
Eugene provides students and technicians with a practical approach in his book. The book guides you on the following aspects:
Installation of HVAC systems
Start-up of HVAC units
Servicing of HVAC systems
A resourceful book to polish your troubleshooting skills to perform effective repairs on residential HVAC systems. Understanding what the problem is with an HVAC system is the first step to repairing it correctly. The book takes you through every step with examples to help you understand the concepts better. It has procedures for handling common home heating and air conditioner issues as well. The HVAC training book covers the following topics:
Heat, energy, and refrigeration basics
Installation and service of gas, oil, geothermal, and electric heating systems
You want to leave your customers happy because their level of satisfaction will affect the positivity or negativity of the reviews they leave on your website. Having such a book to refer to always polishes your level of competence during repairs and maintenance tasks. Consider getting your copy at Amazon to help you grant your clients top-notch customer satisfaction.
Fundamentals of HVACR by Carter Stanfield and David Skaves
Carter Stanfield works as a Program Director of the Air Conditioning Technology Department at Athens Technical College. He has several certifications including the Nate Certification, RSES CM, and an Unrestricted Air Contracting license.
David Skaves has worked as an engineering consultant and a marine engineer. He is also a licensed First Class Stationary Engineer. He is a member of various societies including ASHRAE, AFE, and The Maine State Board of Boiler and Pressure Vessels.
This book contains pictures and illustrations, which keeps the learning and reading session interesting for you. It is easier to understand the content since it is accompanied by these. The book is an introductory text about principles guiding heating, air conditioning, ventilation, and refrigeration.
The HVAC training book is suitable for both students venturing into the HVAC industry and new technicians. You can use the book for reference or as revision material to get ready for your Type I certification. The book is written clearly and concisely to help you understand concepts easily.
Its latest edition includes explanations of new technology, current HVACR market trends and regulations, and motor applications. With so many details on different topics, you may want to add the book to your collection.
Math for HVACR by Gary B. Xavier
Gary B. Xavier has written several training books and slide presentations used by technicians and engineers in the USA. He is a Stationary Engineer who has been in the HVAC industry for about 50 years.
Gary offers expert advice pertaining to HVAC and boiler systems. He joined the American Society of Heating, Refrigerating Engineers Association (ASHRAE). He is also a member of the Refrigerating Engineers and Technicians Association (RETA).
Math for HVACR is a resourceful reference book for basic and advanced HVACR calculations and formulas for practicing technicians and students. Its content covers HVACR math tasks. Calculations are important when dealing with installations of HVAC systems. The book has easy-to-follow step-by-step explanations and calculations that can help you successfully handle HVAC systems.
The HVAC training book contains practice tests, which you can use to determine whether you have grasped formulae. With the right mathematical knowledge, you can easily understand theoretical information which can help you get your NATE certification. The book contains explanations on the following listed HVAC math topics:
Systems of measurement
Geometry
Algebra
Trigonometry
Common fractions
Percentages
Electrical calculations
Electricity for Refrigeration, Heating, and Air Conditioning by Russell E. Smith
Russell E. Smith is an Air Conditioning Instructor at a Technical College in Athens. He also had a Contracting and Consulting firm that he ran for several years. Russell is also a member of the Refrigeration Service Engineers. He also has an AE in Air Conditioning Engineering.
This HVAC training book is a must have HVAC tool that equips students and technicians with the necessary electrical concepts and practices that they need to install, service, or repair HVAC systems. The book covers crucial electrical theory and helps you acquire the craftsmanship you need to handle HVAC systems.
The author aims to keep you updated on the latest advancements and trends in the HVAC industry and to ensure your skills remain relevant and polished. This book comes with a Complete HVAC Lab Manual with more than 250 lab exercises that help you practically apply what you have learnt. Consider getting this book at Amazon if you wish to polish your electrical skills.
Modern Refrigeration and Air Conditioning by Andrew D. Althouse
Andrew D. Althouse has written about 14 books with very good ratings. His wealth of knowledge has assisted HVAC students and technicians to acquire the essential skills they require to handle HVAC equipment.
Modern Refrigeration and Air Conditioning aims at educating students and HVAC technicians about the techniques they need to harness to keep up with the latest technology. This HVAC training book takes you through the practices and techniques in an easy-to-understand language.
The book contains content arranged in a logical and organized manner that helps you fully grasp what is required. The author includes improved assessments that encompass electrical theory to help you install, service, and troubleshoot HVAC systems. This book can help you become a NATE certified HVAC technician. In this case, you can consider shopping at Amazon and your copy will be delivered.
Electrical Theory and Application for HVACR by Randy Petit
Randy Petit has authored several training books used to impart knowledge to students and HVAC technicians.
Most homeowners and commercial property owners will likely make service calls related to electrical problems. If you are not well equipped with the necessary electrical knowledge to identify and rectify the problem, you could lose clients. This book can help you acquire and retain customers in the long run.
The HVAC Training book equips HVAC technicians with the essential electrical concepts required for installations, servicing, and troubleshooting. The author incorporates images and worksheets to help you understand the concepts easily. The book covers topics such as:
Electrical fundamentals
Motors
Wiring diagrams
Circuits and components
Troubleshooting
Reading this book before your EPA certification exam can be helpful. You can shop at Amazon to get your copy.
HVAC training books can help you learn everything you need to learn to become a reliable and competent HVAC technician. Bookmark the most important pages for quick reference in the future. Highlight passages you can read from time to time to understand better.
Reach out to us for all your website blog needs to build your reputation as a reliable HVAC service provider in Brooklyn.