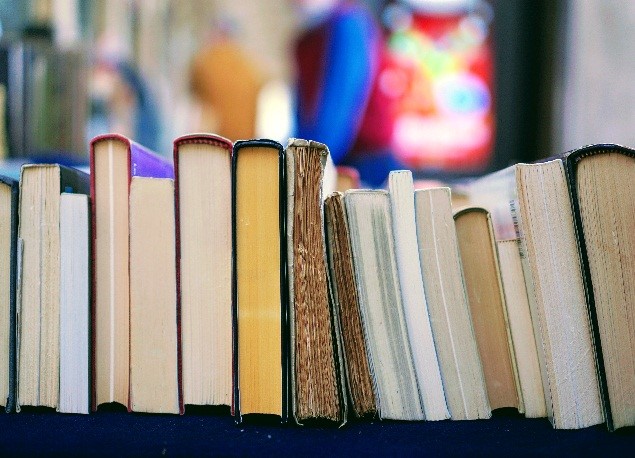 A HVAC training book is a reliable resource that can help you master new HVAC technology and trends. Training books are useful to both beginner HVAC technicians and those who have worked for some time. Having training books provides a reference you can always go back to when you have doubts and need clarification. You can use the books we have compiled below to refer to technical and procedure information from time to time. We recommend that you have a bookshelf to store them when not in use for them to remain in peak condition for a long time.
Books are important because they can give you ideas on topics for your articles and website blogs. The following are recommendations of HVAC training books covering different aspects of HVAC.
Refrigeration and air conditioning HVAC training books
Some of the best HVAC training books concentrating on refrigeration and air conditioning repair, maintenance, installation, and technology are listed below.
Refrigeration and Air Conditioning Technology by John Tomczyk, Eugene Silberstein, Bill Whitman, and Bill Johnson
This HVAC training book provides all information and knowledge on maintenance and troubleshooting of heating, refrigeration, and air conditioner systems. All the information in Refrigeration and Air Conditioning Technology is helpful in handling modern HVAC and refrigeration systems. It talks about environmentally friendly technology trends in the HVAC industry aimed at achieving sustainability.
If you have been wondering how to run your company just right especially when dealing with customers, the book gives insight on the skills you need to be a successful HVAC business owner, relate with customers well, and coordinate all business functions successfully. Also, the writers use real life case examples, and pictures making the text relatable.
Basic Refrigeration and Air Conditioning by P. N. Ananthanarayanan
The book focuses on AC and refrigeration. Basic Refrigeration and Air Conditioning is appropriate for new HVAC technicians. If you are just starting out, this HVAC training book is a great companion. It will give you the confidence to handle air conditioner and refrigeration installations and repairs. This book is also a great pool of knowledge, which you can add onto what you already know. In addition to that, it has helpful illustrations and uses simple language.
HVAC training books for certification
HVAC training books meant to prepare you for the crucial tests in the industry are lifesavers. The certification training books below come with practice questions, which you can do to figure out areas or topics where you need to study further. They are great for eliminating doubt and anxiety before your test.
EPA Section 608 Certification Exam Preparatory Manual by ESCO Institute
The HVAC training book is a step by step guide to passing the EPA 608 certification exam. It is available as an e-book on kindle as well if you prefer the soft copy version. The manual has helpful practice questions for both students and current HVAC technicians who are preparing for the 608 refrigeration test. It is not only informative but easy to understand as well for anyone preparing for the exam. Additionally, it is a 28-page manual and it highlights recent trends on HVAC technician regulations.
The Guide to the NATE-ICE Certification Exam by Robert Featherstone and Jesse Riojas
It is another study material with well thought out tests and answers, which you can compare with yours and correct the wrong ones. If you are always anxious before a test, this guide will help you to get familiar with the structure of the questions of the real test. It is important to prepare for the NATE-ICE test because your performance determines whether you can practice as a technician or not.
The book also prepares test takers for the ICE certification examination. Your HVAC technician license is something most of your potential customers would like to see before hiring you. The book takes you through the aspects the exam usually tests for so you can familiarize with these. Some of the topics it covers are listed below.
tool requirements
system troubleshooting
safety and quality of indoor air
duct fabrication and air flow components
Furnace and heater training books
HVAC training books about heaters and furnaces will guide you to deliver effective and long lasting repairs. They will also equip you with knowledge to handle different installations successfully. With the furnace and heater training books below, you can fully understand what skills each task requires from you.
HVAC Fundamentals, Heating Systems, Furnaces, and Boilers by James E. Brumbaugh
This is a reference book with all the information you need to refresh your memory about boilers, heaters, and furnaces. You can go through it before delivering a repair, maintenance, or installation.  You can review the procedures and points to note when performing the service. It has topics on current heating technology, measures, and regulations.
It will help you to understand and recommend the best heaters to your Brooklyn customers for the Brooklyn weather, their space, and heating needs. Read it to understand the efficiency of different heaters using different types of fuel.
Modern Hydronic Heating by John Siegenthaler
It talks about simple and complex multi-temperature systems. It explains usage and workings of modern hydronic heating solutions to have efficient and reliable heating products. Topics are easy to understand with pictures and illustrations of products and how they can be installed. The book also focuses on current heating trends. Expect to learn a lot about the following when you purchase the book.
renewable sources of energy
smart circulators
web enabled control methods
hydraulic separation
thermal accumulators
Training books on Heating and Cooling
While some HVAC training books focus on heating or air conditioners only, some combine both. Below are some of the best training books on Heating and Cooling.
Residential Construction Academy HVAC by Eugene Silberstein
A resourceful book to polish your troubleshooting skills to perform effective repairs on residential HVAC systems. Understanding what the problem is on a HVAC system is the first step to repairing it correctly. It has procedures for handling common home heating and air conditioner issues as well.
You want to leave your customers happy because their level of satisfaction will affect the positivity or negativity of the reviews they leave on your website. Having such a book to refer to always polishes your level of competence during repairs and maintenance tasks.
Fundamentals of HVACR by Carter Stanfield and David Skaves
This book contains pictures and illustrations, which keeps the learning and reading session interesting for you. It is easier to understand the content since it is accompanied by these. It is an introductory text about principles guiding heating, air conditioning, ventilation, and refrigeration.
Its latest edition includes explanations on new technology, HVACR market trends and regulations currently, and motor applications. With so many details on different topics, you may want to add it to your collection.
Math for HVACR by Gary B. Xavier
Math for HVACR is a resourceful reference book for basic and advanced HVACR calculations and formulas for practicing technicians and students. Content covers HVACR math tasks. It has easy to follow step by step explanations and calculations. The book contains practice tests, which you can use to determine whether you have grasped formulae. Additionally, it contains explanations on the following listed HVAC math topics.
systems of measurement
geometry
algebra
trigonometry
common fractions
percentages
HVAC training books will help you to learn everything you need to learn to become a reliable and competent HVAC technician. Bookmark the most important pages for quick reference in future. Highlight passages you can read from time to time to understand better.
Reach out to us for all your website blog needs to build your reputation as a reliable HVAC service provider in Brooklyn.