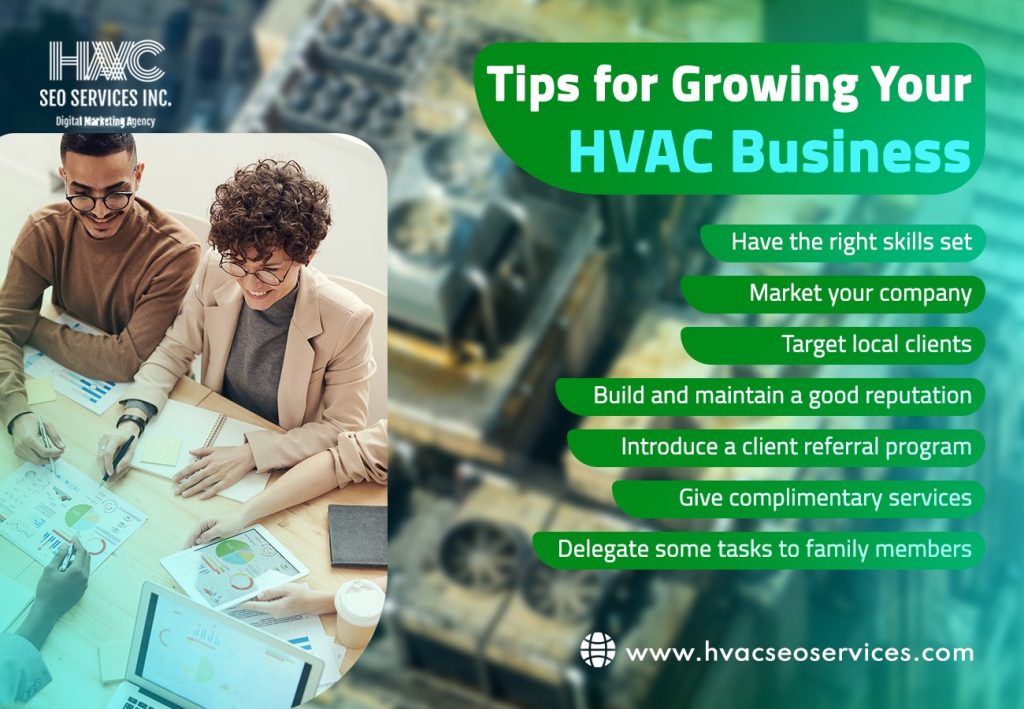 Your HVAC business could be stagnating and all you can ask yourself is how can I grow my HVAC business? We understand that figuring out what to do to can be overwhelming and confusing. Which strategies will work and which ones might not? Fortunately, we are here to guide you through each step you can take to boost sales, maintain a competitive edge, boost your ROI, and ultimately foster sustainable business growth. Read on to find out.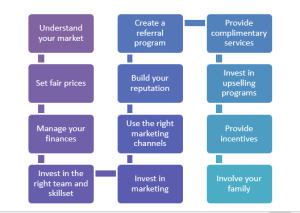 Understand your market
To grow your HVAC business, you first need to understand your market. Who are your customers and what are their needs? Who are your competitors? Carry out local research. To get unbiased feedback, carry out research as a general survey and not as an HVAC company. Talk to homeowners. Understand their needs. Understand what they would like done differently.
Focus on their pain points to identify marketing gaps. Talk to technicians too. They will help you understand the market better since they have the experience. Identify your competitors and study their strategies. A Strengths, Weaknesses, Opportunities, and Threats (SWOT) analysis will help you understand the market better.
Focus on your competitors' strengths and weaknesses to identify opportunities you can use to differentiate your HVAC business. Also, focus on the threats your competitors pose to your business and how you can counter them.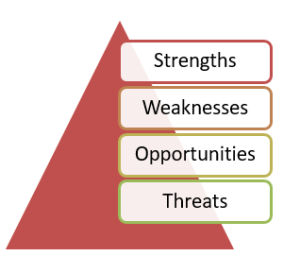 Understand the market size. According to Market Research, the HVAC market size is expected to grow at a Compound Annual Growth Rate (CAGR) of 5.1% between 2023 and 2027 to reach $278.96 billion. The growing market size might present more growth opportunities for your business. You can consider expanding your service area or opening another location.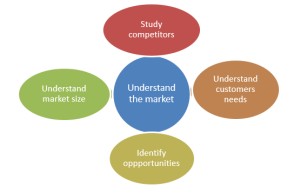 Set reasonable prices for your services
Another way to grow your HVAC business is by setting fair prices for your HVAC services. Setting low prices to weed out your competitors might seem like a good idea. However, this will only impact your business negatively. You will barely make any profit which means you will have few opportunities to grow your business.
Setting high prices will also discourage your customers from working with you and affect your business growth. Offering fair prices will attract more customers and ultimately lead to higher profits and sustainable business growth. Ensure your prices are favorable to your clients and your business as well.
In case of price fluctuations, be sure to communicate and help your customers understand the price changes. For instance, HVAC prices are expected to increase in 2023 due to supply chain shortages and other factors. Try to help your clients understand the situation.
Use your profit margin to determine your prices. Factor in your operation costs and expenses to determine your profit margin. Make sure your profit margin increases over time to ensure business growth.
Manage your finances Grow a HVAC business
Managing your cash flow properly will help you grow your HVAC business in the long run. Analyze your operating costs. How much are you spending on HVAC equipment or marketing? How much cash are you getting from your services? Do you need to diversify your income channels? You can use accounting software to analyze and streamline your cash flow.
Focus on lean business operations that reduce expenses while maximizing profits. Follow up on pending payments. You could introduce simpler payment methods to reduce payment delays. Introduce upfront payments to secure your income and manage your cash flow better.
Managing your cash flow will also help you make data-driven decisions. You will know how much you need to invest in marketing, training new staff, or purchasing better equipment. Either way, ensure your business is operating at a profit.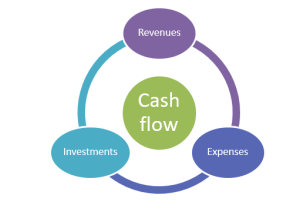 Have the Right Skills Set
To create a positive impression on your customers, you have to do the job to their satisfaction and probably advise them on technical HVAC areas. The right HVAC technical skills will help you handle any kind of heating and cooling project.
This will leave your customers pleased, and they are likely to make repeat orders for your services and refer you to other people. Your ability to offer solutions to clients' problems is imperative.
If you are constantly doing precise diagnoses of repair problems and know the right approach to installations and replacements, then you are in the right direction.
Invest in the right team
You might have the right skills but without an equally skilled team, your efforts might not produce worthwhile results. It is very difficult to pull or push something that doesn't have wheels. So, don't make your work unnecessarily harder.
Hire a closely-knit team of technicians and servicemen. Support them with an administrative team. Get them the right tools and train them to deliver a great customer experience. Hire the skillset and not necessarily academic credentials. As long as someone has the requisite licensing and certification, they should be good to go.
The higher the academic qualifications you hire, the more expensive it is on your payroll. Only at high-level profitability can you go for high academic credentials. You want to have a team that you can remunerate well, and also help you serve as many customers as possible. So, go for functionality.

Invest in marketing To Grow a HVAC business
To grow your HVAC business, consider investing in marketing. Promoting your company will increase brand exposure, attract more customers, and increase your revenue in the long run. Invest the appropriate amount into marketing to produce worthwhile results.
For a startup business below three years, it would be wise to invest about 1/3rd of your revenue into marketing. If you own a small HVAC business, consider investing about 20% of your revenue into marketing. For a medium-sized business, investing around 12% and more into marketing would be ideal.
For your business to grow steadily, you should consider investing money equal to your marketing budget in growth investment. Try to invest in HVAC vans, tools, high-grade equipment, training, motivation, and more.
Use the right marketing channels
Investing in marketing is one thing but investing in appropriate marketing strategies and channels is another. There are several ways of marketing your company. Generally, there are organic methods and paid methods. Paid methods are more direct, a bit expensive, and don't create long-term traction. It is more of a pay-to-play model.
Organic marketing methods focus on creating value and benefits for your target audience with the intention of winning the target, making yourself the go-to person, and eventually winning business from the client. These marketing methods take time, provide value for your money, and are highly resourceful.
For any of your marketing strategies to work, you should have a functional website. A website designer and developer can help you create a functional website that you can use to carry out your marketing campaigns. Below are some effective marketing channels you should consider.
Run a Pay Per Click (PPC) campaign
Pay Per Click Advertising will increase your visibility on search engines and drive more traffic to your website. Advertising is the easiest way of making people know about your company and the services that you offer. In your advertisement, identify what will differentiate you from your competitors and emphasize it. A good landing page will emphasize your value to your customers.
To get a good ROI from your advertising budget, hire an HVAC marketing services specialist to do a market analysis, plan the campaign, monitor the results, and advise you should you need to maintain a winning marketing strategy.
This way, you can dedicate your time to offering your customers quality services without dealing with complex marketing tasks.
Try Search Engine Optimization (SEO)
Search engine optimization (SEO) will help you rank higher on search engines whenever a potential client searches for information relevant to your HVAC business. The more visible your website is on search results, the higher your chances of attracting traffic and generating more leads.
You can then convert your leads into customers with high-quality content. An HVAC SEO expert will create high-quality content that helps you get more customers, increase revenue, and ultimately grow your business. Such content includes:
Blog posts
Case studies
Infographics
Videos
Podcasts
Ensure your website is mobile-friendly and loads quickly. This way, you will provide a positive user experience and increase conversion rates. While at it, keep up with the trends in HVAC marketing strategies by adopting digital marketing services for HVAC businesses. Hire an expert for your professional HVAC website design, and search engine optimization for your cooling and heating website.
To get even better marketing results, use local HVAC SEO to allow your website to pop up in local navigation Apps and location-specific searches. This is a game-changer for your business since you are targeting nearby customers searching for contractors in a particular locality.
Use your social media platforms to expand your reach
Your website doesn't have to be your only marketing asset. Rather, use social platforms like Facebook, Twitter, Instagram, YouTube, and others to reach a wider audience. Discover where your potential customers spend most of their time and maximize on those channels.
Use social media posts to engage and interact with your audience. Use visuals like videos, infographics, and photos to capture the attention of your audience. When you constantly offer value, you will get more customers, make more profits, and grow your HVAC business.
Use social media advertising to hyper-target your customers. For instance, you can run a social media ad campaign during the summer when most customers are likely to look for HVAC services or just before the winter season.
Utilize email marketing
Email marketing can be an effective marketing channel depending on how you use it. Sending email blasts to potential consumers might not work. You might be sending emails that are not relevant to their needs. Instead, focus on creating a positive experience by tailoring your emails to your customers' needs.
Segment your audience and send personalized emails with high-quality content. Be careful not to bombard your audience with promotional emails. Instead, you can send educational content and occasional promotional emails.  
Follow-up emails will also help you retain more customers and grow your business in the long run. For instance, you can send a follow-up email to your client reminding them to schedule maintenance. This will show your client that you are a business they can always rely on.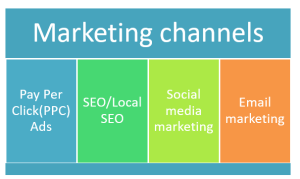 Localize Campaigns to Grow A HVAC Business

Imagine a client in a particular place who has an HVAC emergency. Do you expect them to look for a contractor who is miles away? Most HVAC customers call the nearest, most available contractor. Model your business to be available for your local market.
Besides your strategic office location, you also have to localize your online presence to suit today's customer buying behavior.
Local SEO, Google maps, and local listings will help your website appear in local searches. This is the best way to beat the competition, as it will place your company where customers are most likely to find you.
People make the mistake of optimizing for zip codes they are yet to cover adequately. Expect such a move to cause friction between your marketing and customer service departments. Only optimize for locations that you can cover effectively.
Use Local Service ads to generate more local leads for your business, increase sales, and grow your business. Local service ads increase your visibility on local search results and build your reputation. Unlike regular Google ads, where you pay for every click on your ad, with local service ads, you pay for every lead.
Local service ads allow you to build the trust of your audience through the Google Guarantee badge. This badge assures customers that your business is legitimate. However, to earn the badge, you have to present proof of your insurance and license.
In case your clients are not satisfied with your services, Google will refund them. You should however always strive to provide exceptional customer service.
Build and Maintain a Good Reputation
Have you ever hired a contractor and regretted it, not because they are not competent, but because their behavior sucks? Long after you complete a contract, your customers will still remember how you treated them. Build your reputation as a reliable and respectful HVAC business owner.
Your reputation should matter to you more in this age where a lot of information circulates on social media. If your customer feels offended, they can tarnish your name with a single post on Facebook, or a local WhatsApp group.
That calls for keenness about what people are saying about your brand on social media. Closely monitor your business mentions and citations, and respond appropriately. You may need to give your side of the story to your customers to regain their trust in your company.
Make it easy for your happy customers to share their experiences with their friends. If someone leaves a five-star review, offer him or her a chance to share the review on his or her social media channels.
Introduce a Referral Program
Your clients will easily refer other people if you have a referral program. This can work better if you incorporate it with a loyalty program in which your customers get cumulative points for the referrals that they make.
When the points reach a certain threshold, your customers earn complimentary services on simple tasks. Involve your marketing agent to set up an effective referral and loyalty program. The more referrals you get, the higher your chances of making more sales and growing your HVAC business in the long run.
Give Complimentary Services
Identify services that do not involve a lot of investment in time and resources and offer them free to your clients. Some HVAC companies offer free energy audits, electrical inspections, and HVAC consultancy. You may be surprised to land lucrative contracts as a follow-up of these complimentary services.
It is easy to ruin your reputation if customers smell mischief in your free services and offers. Some companies will try to sneak in payable services during free offers. If you don't really want to offer a freebie, don't lie to customers.
Invest in upselling programs
Evil as it is, it is a huge growth potential. Upselling will help you provide value to your customers while maximizing sales and revenue. Teach technicians how to make offers during inspections and service calls. Teach them how to sell without being pushy. A technician can easily convince your customer to invest in a more energy-efficient air conditioner without being pushy. Let them focus on your customers' pain points.
For instance, your client's air conditioner keeps breaking down and your technician has repaired it several times. In this case, the technician can use that as an upselling opportunity. Your team member can convince your client to purchase a new air conditioner to cut down repair costs.
Your client has also been complaining about high utility bills. The technician can recommend a more energy-efficient air conditioner that will help reduce utility costs. This way, you will make more sales and still provide a solution to your client. The next time your client will experience a problem, he or she will trust your team to solve it.
Create community networks
Joining local community groups will help you build strong relationships with local contractors and potential customers. Creating a network helps you increase brand exposure and build your reputation. Networking will also strengthen your local consumer base.  You can join local forums such as Nextdoor to connect with homeowners in your locality and get more referrals.
By interacting with homeowners on Nextdoor, you will discover their needs and use their pain points to deliver what is missing. You can present your services to local consumers right when they need them the most.
Join local contractor forums and interact with other contractors. These forums provide an opportunity to exchange helpful ideas with like-minded individuals that you can use to grow your business. You can also get referrals from other contractors such as property developers, construction contractors, roofers, etc. For instance, a roofing contractor can refer your services to his/her customers.
Review your branding
Make your business recognizable to your clients by reviewing your branding. Use bold colors on your logo. Be creative with branding designs to imprint your brand on potential customers' minds. Brand your HVAC vans and working apparel to boost brand increase brand exposure. Let your branding become evident even on your social media platforms and website. The more customers recognize your brand, the more likely they are to work with you.
Create catchy slogans that grab the attention of your prospective buyers. Your branding will differentiate you from your competitors and help you acquire and retain more clients, close more deals, and grow your business.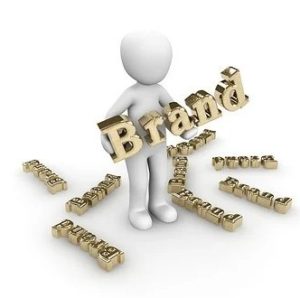 Provide incentives to your team
Another way to grow your HVAC business is by offering incentives to your team members. You can offer rewards to the technician with the most leads, customers, reviews, etc. Incentivizing your team boosts productivity and boosts business growth. You could also provide perks and benefits like retirement plans or health benefits to boost your team's morale and productivity.
Providing incentives also helps you secure a strong workforce and enhance company culture. It would be more cost-effective to motivate technicians to stay in your company rather than keep training new ones periodically. Focus on some aspects such as the well-being of your team. When your team is headstrong, only then can you achieve growth.
Make it easy for your team to communicate easily and exchange ideas. This way, you will keep track of areas that need improvements. Your team members will also feel comfortable sharing useful insights that can help you grow your HVAC business.  
Bring Your Family on Board
A nagging spouse and children are the last thing you want as you build your company. Be in the right frame of mind to think through your business growth process, but you cannot get this unless your family is involved.
When you are open with them about what running the business entails, your sales, and the nature of projects, they will not feel offended when you have to work for long hours. They will also be realistic in their expectations since they are aware of your cash flow.
You may thrive more if you let your family handle administrative tasks like communication, accounting, and customer care while you concentrate on technical HVAC projects.
Grow a HVAC business
Growing your HVAC business requires a carefully laid out plan that positively impacts your marketing strategies and business operations. You don't have to handle that all alone. Instead, you can entrust the task to reliable marketing professionals. HVAC SEO Services is your go-to company if you want to grow your business. We can build your reputation and attract more customers to your brand with our digital marketing strategies. Contact us today to secure the future of your business.
FAQs on How To Grow a HVAC business
How do I get more customers for my HVAC business?
You can acquire more customers for your business by doing the following:
Create a referral program
Use Pay-Per-Click advertising
Use video marketing to engage your customers
List your business on local directories
Promote your brand on social media platforms
Use email marketing to follow up on your leads
How do I promote my HVAC company?
To successfully promote your HVAC company, you should first set clear goals, define your budget, identify your target audience and study your competitors. After doing that, you can use several marketing strategies to reach out to your potential customers. Some of these marketing techniques include:
Request your clients for reviews
Create and optimize your Google My Business profile
Use your social platforms to promote your brand
Use Pay Per Click advertising and Local Service Ads
Create high-quality content and distribute it on social platforms
How can I get free HVAC leads?
You can generate more leads for your business through the following means.
Use guest blogging to generate more leads from other websites
Request follow referrals from your clients
Use eBooks and whitepapers as lead-generation magnets
Send personalized emails to your readers
Create thought-leadership content