The best way to create a Google local listing is by creating a Google my Business (GMB) account. GMB is a free online tool that allows you to manage the appearance of your business on Google Map and searches. If you are looking to grow your HVAC, plumbing, remodeling, or construction business locally with local SEO tactics, then creating the Google my Business listing is a great place to start.
When potential customers go online and search for services or products in a specific area, it is usually because they are thinking of making a purchase in the immediate future. Research shows that one in two people who search for local products or services online, end up making a visit to the store on the same day. For this reason, we highly recommend that the information you provide about your business on the Google listing be complete, accurate, and optimized.
Below are some key steps to creating a Google local listing that will rank highly in search results.
1. Create a Google My Business Account
To create the Google listing, follow the steps below:
Step 1
Create a Google Account in case you do not have one. If you have several Google Accounts, log into the account that you want to be associated with your business.
Step 2
Visit Google My Business, go to the top right corner, and click on Start now.
Step 3
Enter the name of your business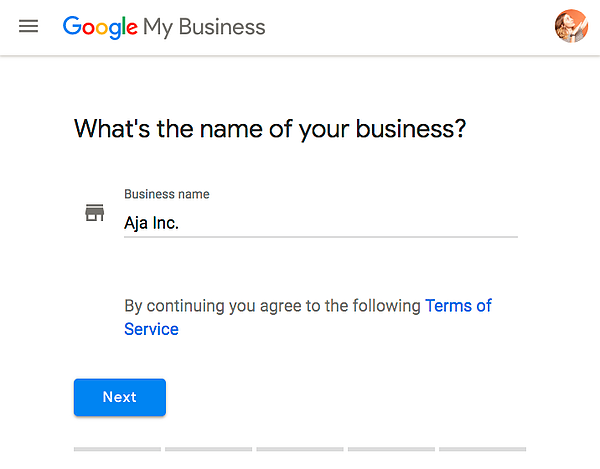 Step 4
Enter the physical address of your business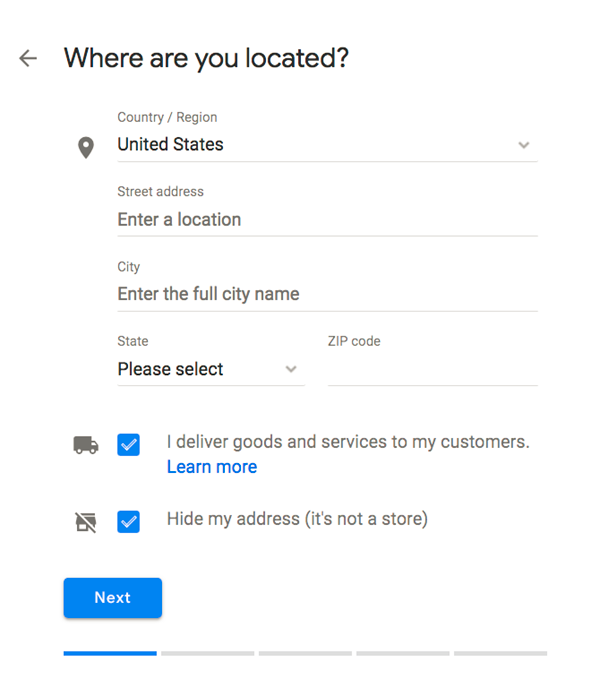 Step 5
If you are a growing HVAC, plumbing, construction, or remodeling business that does not have a physical location but instead delivers the products and services to the location of the client, check the box that says, "I deliver goods and services to my customers".
 In case you work from home or another private location that you do not want made public, click on "Hide my address (it's not a store) Only show region." Once you have done this, select your delivery area.
Step 6
Select the category of your business. Ensure that you select the category that best suits your business, because the information you provide will inform Google the type of customers you want to come across your business.
Step 7
Add the phone number of our business as well as the website, if any. We highly suggest that you include a local phone number instead of a toll free number.
 The local phone number will increase the credibility of your brand as a local business and increase your chances of ranking highly in local searches.
Step 8
Choose how you want to verify your business.
2. Verify your business on Google and establish a Google local listing
There are a number of ways that you can use to verify your business. They include:
Verification via postcard
Step 1
Log into your Google My Business account to complete the verification step.
Step 2
Make certain that the business address you provided is correct. We recommend that you add a name to whom the post card will be addressed to.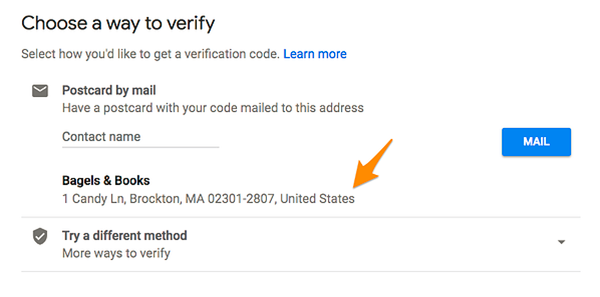 Step 3
Click the verification by mail option. Expect to receive the postcard in about 5 days. Within this period, do not edit the business name, category, or address, otherwise the entire verification process may be delayed.
Step 4
After you receive the postcard, log back again onto your Google My Business Account and select the location that you want to verify.
Step 5
The postcard you received should have a five-digit code. Enter it into the code field then click the submit button.
In case your post card never arrives, you can always request for a new code by clicking on the "Request another code" button at the top of the screen.
If you want to verify your business via email or phone, click the "try a different method" button and follow the steps above.
3. Optimize the Google My Business local listing
Go to the dashboard on Google My Business and click on the listing that you would like to work on. Select the info tab, then start working on the section of your choosing.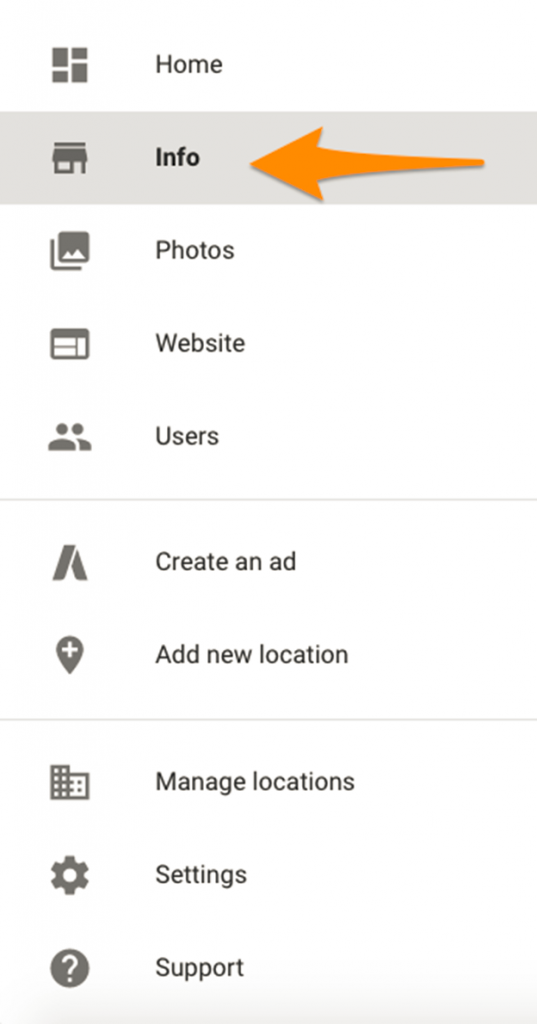 Optimize the information on the Google listing using the following items:
Keywords
Niche-specific keywords will enable Google to rank your business in local search results. Which keywords would potential customers use when searching for your products or services? There are various keyword tools that can help you identify which words are commonly used by your customers. Make use of them.
 Optimizing your listing with keywords will increase the rate of visibility and discoverability of your business. There are potential clients who need your services but are unaware of the existence of your business. The keywords will help place your business at the top of their search results.
Videos and photos
Ensure that you add a cover photo to your business listing, so that people can see that your business is real. Photos also tend to attract the eyes, so adding photos related to the business in the listing will help to attract more traffic and convert leads into sales.
The videos that you upload to the listing must not be longer than 30 seconds. We recommend that you ensure the resolution is at least 720p or more, to provide high quality visibility.
Reviews
Another great tip for ranking highly in Google search results is by getting reviews on your listing. Reach out to your loyal customers and ask them to leave some positive reviews. In case you receive any negative reviews, ensure that you mitigate the damage by responding to it and apologizing to the client. This will build the credibility of your business by showing potential clients that you are open to new suggestions.
Are you ready to create a Google local listing that will rank highly in search results? Here at HVAC SEO Services, we provide first class SEO writing services that will help take your business to newer heights. Call us today for more tips.