About HVAC SEO Services Inc.
Boost Your Business Leads, Revenues, and Profits
We are not your ordinary SEO services agency; we are a full marketing house complete with designers, planners, architects, engineers, and technicians of your success.We know all about HVAC SEO services and marketing as a package not as independent and staggered efforts that rarely gain traction.
Our team of experts understand everything about HVAC SEO services as part of a larger marketing service.
We know your marketing campaign starts when you set up your website or social media account. We have a team ready to design, develop, execute, and optimize all your digital marketing assets—your website, social media accounts, and anything else you need to succeed. 
We know that you need content to go out there with confidence; we strategize, script, produce, edit, and publish the content that will help you stand out in a crowded place. Our content marketing team will research your target market; check their interests, desires, and pain points against your products and services.
Helping You Create a Lasting Legacy
A good organic campaign is often supplemented with a paid advertising campaign. Setting up accounts, optimizing them, and monitoring them for improvement is our daily routine. Nothing can escape us. We know beyond return-on-ad-spend, you have other costs. For that reason, we look at your advertising and marketing budgets as a whole so that we can optimally create a profitable business.
We are currently offering a full cycle HVAC marketing that includes HVAC website development, social media account optimization, content development and marketing, social media marketing, PPC management, and strategy development and execution.
We do everything as a team headed by your account manager. We send you regular reports highlighting successes and areas of improvement. Most of our customers don't need these reports. Why? The bottom line is proof enough of our work.
We are here to serve your heating, AC, refrigeration, and ventilation company. Talk to us today.
We Say Your HVAC Business Will Best, Better, and Win against Competition
Save Your Time and Effort to Serve Your Customers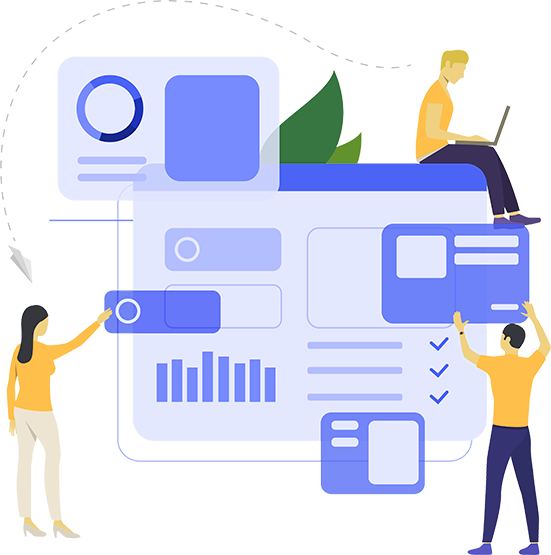 We appreciate our customers
What HVAC business owners say about us!