As you focus your efforts on amassing customers for your heating and cooling business, you need to also consider amassing a wealth of HVAC knowledge. And what a better source of such wealth than from a reliable HVAC textbook.
As a progressive professional in this fast paced industry, staying apprised on the latest HVAC knowledge is of utmost importance. Numerous HVAC trends are emerging on a daily basis, and if you don't take the time to study a good HVAC book once in a while, what other defense will you have against ignorance?
Moreover, keeping HVAC learning books close to you is a great way to ensure business growth and continuity. In other words, nothing ever catches you by surprise. Not even the competition!
Simply put, HVAC study books afford you the opportunity to stay on top of industry happenings and ahead of everyone else.
Whether you are just starting off as a new HVAC company or technician or you are an established industry player, you will always need new knowledge for learning is ever continuous.
And the best place to start your learning is in a HVAC textbook! You can also access more HVAC resources and tools from a professional HVAC marketing agency to enhance your overall industry knowledge.
Where do you begin the search for an HVAC textbook?
With thousands of books and possibly millions published every year, it can be intimidatingly scary to find the right selection of heating and cooling books to read.
Luckily, you can spare yourself all that trouble. With this broad selection of game-changing books on HVAC, finding the best HVAC textbook for your learning doesn't have to be difficult anymore.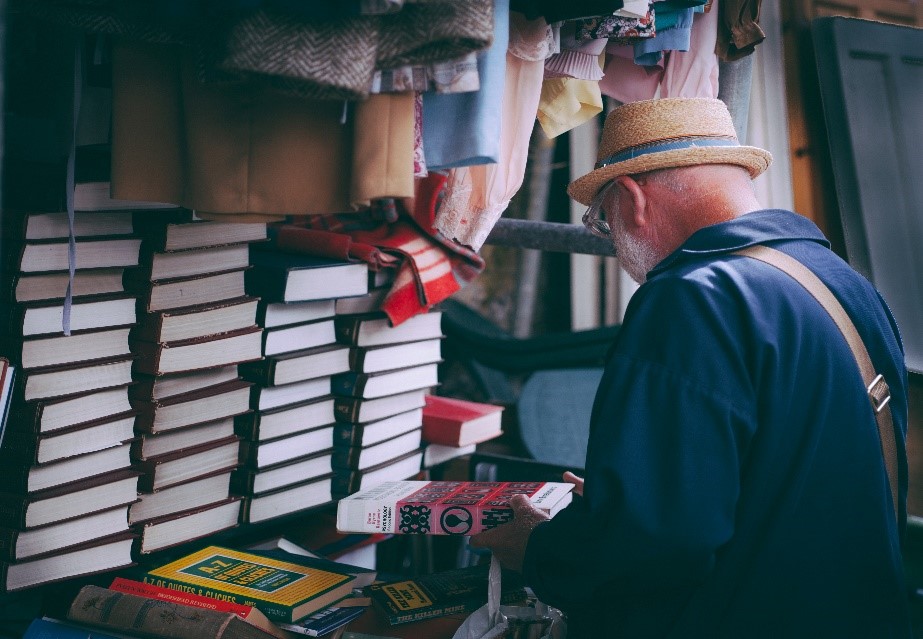 The book categories covered in the comprehensive list include HVAC training books, HVAC books for beginners, refridgeration books, air conditioning books, HVAC repair books, among others.
Equipped with such vast HVAC knowledge, you can properly optimize your business for success and keep growing your industry influence. Why? Because knowledge is power!
Each book highlighted here comes with an accompanying buying link from Amazon for more information.
Ready to update your HVAC library? Keep reading!
HVAC training books
These books offer a dynamic resource to learn more about the HVAC technician's job requirements:
This ac repair book is ideal for nurturing the right skills and knowledge required to troubleshoot and maintain modern day's sophisticated HVAC systems. The book is structured in a simple and practical way making it easy to understand even for beginners. It provides a clear hands-on guide, practical knowledge, as well as a well-informed foundation to help you gain a deeper insight in modern HVAC service requirements, potential HVAC challenges, and their practical solutions.
A HVAC manager that values environmental protection and sustainable HVAC practices will find the details on green HVAC technology in this HVAC textbook very useful. The book also assists HVAC managers impart the right soft skills in their teams to enhance customer relations in a highly tech-infused marketplace.
Talk about a simplified way of transitioning from learner to trainer and this timely HVAC book will pop right up in the discussion. The book covers most HVAC fundamentals and emerging HVAC technology in a way that transports an HVAC student to the practical world right in the middle of a class session.
It is one of those all-inclusive refridgeration books that combines classroom theory with skill development further equipping the learner with critical HVAC service techniques to aid them in the installation and servicing of modern HVAC and refrigeration systems.
Equipped with useful HVAC fundamental knowledge, this is truly a game-changing manual to ready students for a successful HVAC career in a highly competitive field.
You want to learn or train your newest recruits on the don'ts of a professional HVAC technician? Try this funny yet informative book. It will leave you both with cracked ribs and enlightened service techs.
The book narrates different accounts of service technicians' field mistakes when responding to a service call. While some stories are stupid and scary, others are simply funny. Yet, with an educative angle. In other words, this is a perfect example of learning from one's mistakes before they happen.
The field mistakes captured in the book have been narrated logically from planning phase to the final finishing to give you clear escape routes in case you are confronted with certain service loopholes.
Getting ready for the NATE and ICE Certification examinations?
You need constant practice and with this handy book, getting ready for these pivotal exams is made a lot easier. Whether you are a student, service technician, or an installation technician, you need this amazing study guide review tool to prepare for the exams.
The guide covers fundamental concepts and procedures that every HVAC technician should grasp. It also comes with over 2,400 self-study questions addressing crucial subjects like system tools and components, electrical theory and practical application, air flow parts, EPA Certification, system diagnostics, among others.
Through practice tests under each subject, you can examine your understanding of the concepts.
Refrigeration HVAC textbooks
Learn all things refrigeration from the following resource center:
This elaborate HVAC book offers some great refrigeration insights to HVAC designers, mechanical contractors, and HVAC service and maintenance technicians. It talks in great detail about the purchase, installation, functioning, and maintenance of cooling towers and water chillers. With such level of detail, troubleshooting both commercial and residential refrigeration units becomes a breeze.
The book also touches on the effects climate change and sustainable designs have had on the choice of refrigerants in today's HVAC systems. Basic equipment operation, right unit sizing, application, as well as maintenance specifications are also addressed in detail.
Are you a technician working in commercial refrigeration or in the food industry? This right here is your book. It should never miss in your pocket or your truck's dashboard.
The book is endowed with manifold useful tips for servicing medium and low temperature refrigeration units like ice machines, reach-ins, walk-ins, and refrigerated cases. It also consolidates valuable how-to expert advice on installations, servicing, and troubleshooting commercial refrigeration equipment.
To aid your understanding of complex concepts, the book features relevant and detailed pictures, diagrams, and illustrations with a step-by-step process for fast diagnosis and resolution of the nine most recurring problems you are likely to encounter on the field.
This amazing book presents one of the most exhaustive coverage of the operation, installation, design, and fundamentals of industrial refrigeration systems. It is considered one of the top refrigeration books. Additionally, it is most ideal for large-scale HVAC operators who focus on industrial systems.
The handbook highlights some of the latest industry trends brought about by the introduction of the non-ozone-depleting refrigerants, secondary coolants, and microprocessors. It also depicts an in-depth focus on multistate systems that mostly work with low temperature systems.
Lastly, this industrial handbook also talks in detail about refrigerant load calculations. In addition to that, it shows how they affect system designs as well as outlining the safety procedures when using ammonia systems.
HVAC textbook for beginners
New to the HVAC career? Delve deeper into the following literature for fast industry exposure:
As a beginner HVAC technician, you are venturing into unknown territories. This new experience might expose you to strange business conditions that you never knew existed. If you don't have someone experienced to guide you through, you may begin sinking even before setting sail.
That is where this life-saving HVAC textbook comes in. The book has been authored by a specially renowned industry expert and has been adopted across many learning institutions for soft skills development.
This incredible book focuses on critical behavioral aspects such as empathy, teamwork, attitude, and listening. These are aspects that HVAC business owners and technicians have control over as they undertake their daily service calls. With a step-by-step conflict resolution guide, you can develop your workforce's professional approach to marketplace issues. Also, the HVAC textbook can help safeguard your customer relations.
As you penetrate the heavily technical HVAC field you need someone or something to guide you. Just like every HVAC unit installation comes with a user manual, lucky for you, you also get an industry manual with this resourceful guide.
Effective troubleshooting is the first step toward delivering efficient service. In other words, you can't treat what you couldn't diagnose. With this HVAC troubleshooting guide no HVAC problem can escape your radar.
The guide spans across commercial, industrial, and residential refrigeration tasks. Also, it is infused with educative charts, broad illustrations, and well-researched troubleshooting tips to usher you into the HVAC marketplace with confidence.
There are many things you can learn from this comprehensive guide. They include computing ventilation standards, setting thermostats, proper insulation, operation of refrigeration equipment, working with and servicing electric motors.
Venturing into the HVAC marketplace demands that you get armed with all the basic service information. That includes basic system diagnostics and troubleshooting processes. With this handy book by John Tomczyk, you are right on track.
The book is a great troubleshooting resource that should never miss in your HVAC starter pack! To successfully diagnose refrigeration and air conditioning systems, this book highlights some of the common systemic problems you are likely to encounter in the field. This includes airflow problems, refrigerant cycle failures, compressor malfunctions, condenser impurities, among other salient issues.
This is another comprehensive HVAC guide that focuses on the data aspect. It details the most recent HVAC code changes such as the ASHRAE, techniques, and equipment. The book also shows you how to interpret these latest codes and apply them correctly.
Some of the latest HVAC technology highlighted in the book include air handling units, chillers, pumps, cooling equipment, pipe material, and boilers. Temperature restrictions for new piping material like CPVC, PEX, and PVC are clearly laid out in the book as well.
Air conditioning books
Want to discover more air conditioning dimensions? Add these informative books on your HVAC reading list:
This heating and air conditioning book is a comprehensive guide with practical solutions to repairing and servicing heating and cooling equipment. It walks you through the complete diagnosis procedure of heating and cooling systems. The HVAC textbook does this by pointing out their most suitable operation conditions and the all the possible malfunctions.
The guide uses easy-to-understand language with simple step-by-step guidelines, making it ideal even for beginners. The information in the guide is backed by multiple troubleshooting charts detailing all the steps, wiring diagrams, photos and line drawings. Additionally, it has tables to provide additional information and aid your understanding.
This is a general guide for both student technicians, beginners, and experienced HVAC technicians. It uses simple language to explain complex refrigeration and air conditioning concepts. Additionally, it explains how the concepts can be applied in the most basic way while on the field.
Get reading!
The above selection of trendy HVAC books is just a tip of the iceberg. The submerged part is even greater.
You can explore more HVAC learning resources by requesting a specific HVAC textbook recommendation from us by simply getting in touch.
You don't have to tread the HVAC learning curve alone. We can help you discover all the untapped knowledge in the HVAC marketplace as we assist you scale the business.