Delivering quality services to your customers will only be possible if you have the right HVAC tools. The tools you buy depend on your preferences and budget. Above all, reliable good quality tools serve you for a long time. Different HVAC services require different must have HVAC tools. There are tools you need to install different systems and some for repairs and maintenance procedures.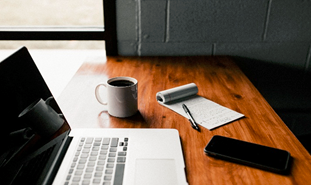 Types of HVAC tools
There are basic must have HVAC tools, safety HVAC tools, specialty tools. The basic ones are must have HVAC tools for any job. These hand tools include hammers, screwdrivers, pliers, tape measure, pipe wrenches, and drills. Safety tools keep you safe during the job. They include gloves, earplugs, safe footwear, a meter, and goggles.
Specialty tools help you to accomplish all technical bits of the job. They include gauges, thermometers, and a caulking gun. You can write about the different tools you use when providing services in your website blogs as part of your content.
Must have HVAC tools
Good preparation begins with having all tools you need for the job. The following are some must have HVAC tools:
1.      Tool bag for placing the HVAC tools
Choose a tool bag according to your style. Pick one which fits all your tools when you go for service calls or maintenance, and repairs. A tool bag with different compartments and sizes of pockets to fit the various jobs you do is what you should find. Water resistant tool bags will offer maximum protection to your tools. You can purchase either or all of the following types of tool bags for depending on your needs:
These can have large, small, or medium interiors depending on the size you pick. One with side pockets is more convenient for holding small tools you will require. One with padded shoulder straps will be easier to carry around.
Tool backpacks have big compartments and small pockets. They are easy to carry. Find one with comfortable shoulder pads and body to save your back the torture of being prodded by tools. A backpack is appropriate when the job you will be doing requires longer tools. They can easily fit in a backpack if placed vertically as opposed to short or smaller bags.
Having a small bag for services requiring less tools is important. You will not tire of carrying a huge back pack or open top bag every time someone wants your services.
2. Smartphone
A smartphone is among your must have HVAC tools for quickly accessing manuals. You can also access pictures and specifications of equipment you need to install or repair. Having a smartphone while at work could save you a lot of frustration when you get stuck. If you are working with someone else you could always consult them, but this is not always the case.
3.      Digital Motor multi meter
Prevent the possibility of electrocution by getting yourself a meter. It detects electric currents on switches, or wires. A digital multimeter will serve you immensely. It can measure:
voltage
circuit continuity
current
resistance
battery
testing diodes for forward or reverse bias
It is lightweight yet it performs multiple functions. Find one which can stand alone without being held for you to read measurements easily. Find one with a complete guide on how to use. you can get one for measuring humidity, pressure, indoor temperature.  
4. Dual Sided flip bit
An example is the Malco Dual Sided Flip Bit. It has two of the most common sizes in the industry for hex screws. It is appropriate to use for the air conditioners and furnaces with 5/16 or 1/4-inch bolt screw. These are convenient and time saving. You don't have to switch to different bolts. Taking it apart gets rid of the particles which may have been left behind when you were working on a system. They are more convenient than traditional nut drivers even with ease of cleaning.
5. Pliers
Having reliable pliers like the Knipex Pliers is essential. These are easy to adjust. They can be used as regular pliers to clamp a hose. They have an offset jaw which makes it easy to use as a channel lock and a pipe wrench. It holds on to pipes firmly because of its hardened teeth. It is comfortable to use. Its slim body make it more efficient. It doesn't require a lot of hand force. In as much as It is light, it is steady, sturdy and adjustable to 9 positions.
6. Pocket thermometer
A pocket thermometer is one of the must have HVAC tools. An example is the UEi pocket thermometer. They are strong and easy to use. They do not break easily as most normal thermometers do. The bottom part of the thermometer is magnetic. They are important for measuring temperature for example when you are doing ductwork.
You can get two for measuring the supply duct temperature and return duct temperature simultaneously. Remember to pick it up from the work space so you do not leave it behind. They are efficient, with a long lasting replaceable battery.
7. Screw drivers
You need reliable screwdrivers with different sizes for vents, units, and thermostats. All your screwdrivers should have safe handles for insulation from electricity. The following are two examples of handy screw drivers:
Klein Stubby 6-in-1 screw driver
It fits in tiny spaces thus very convenient. Being two in one, you get to use the two sizes at either end. It also has two sides of a flathead. When you remove these you get a ¼ and a 5/16 nut drivers.
Klein 11 in 1 screwdriver
Both sides come out. There are two sizes of torque, two sizes of Phillip, square and flat head when you take the bit holders apart. It also has a ¼ inch and r5/6-inch nut drivers. The screwdriver has several bits. You can use the quarter inch to get to a hidden screw to let it out. It is less bulky than carrying several sizes of screw drivers. Additionally, the screw driver is multipurpose. Also, It will make your tool bag less bulky.
8.      Kneeling pads for protection when handling HVAC tools
You want to protect your knees as much as possible while working. Tiles, concrete, hardwood, asphalt, and other flooring can hurt your knees if you kneel on them for a long time. Leather is a good material to go for. You can choose darker colors like black or dark brown because lighter colors will look extremely unsightly a few hours into working.
Kneeling pads will provide comfort if you need to kneel or prop up on your elbows to fix something. Choose a lightweight but comfortable kneeling pad. Look for one which does not absorb water.
9. Pocket Inspection mirror
They fit in tiny spaces, crevices, and corners. Big inspection mirrors cannot be forced into little spaces. You can conveniently fit the small mirrors in your pocket and pull it out once the need arises. Get one which can make a 360-degree rotation. The flexibility will allow for thorough observation.
Among your must have HVAC tools for any job you go to, you should have a flashlight. Get both a hand-held flashlight for general inspection and a head lamp because chances are you will be using your hands most of the time. You might carry all the best tools to get the job done but without good lighting there is only so much you can accomplish!
Reach out to us for content writing services for your HVAC website.