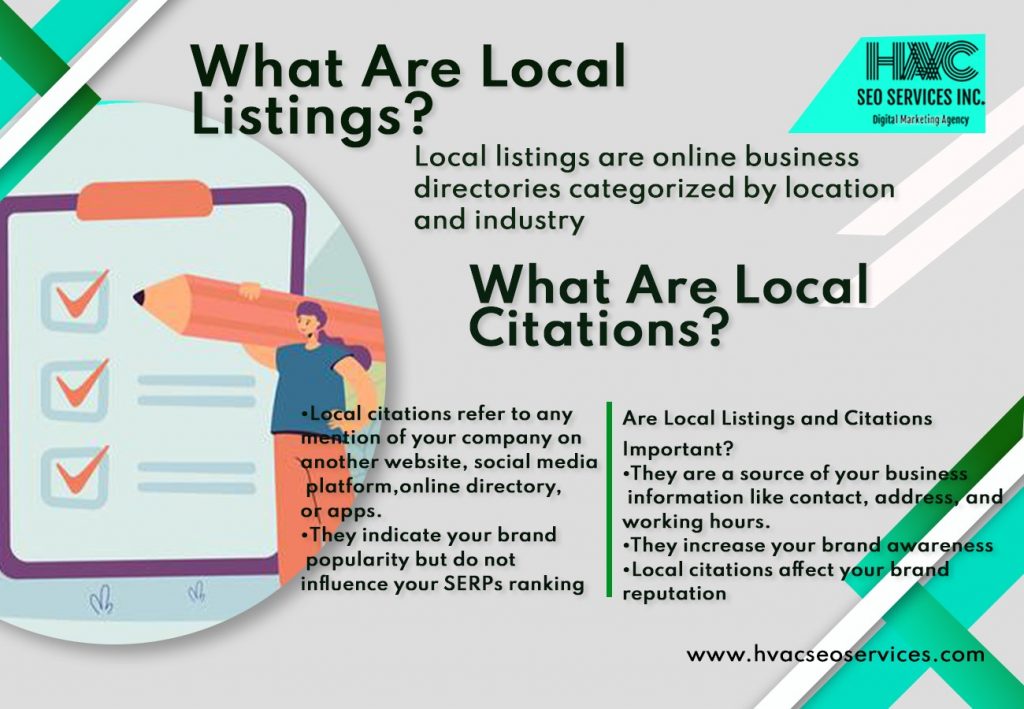 What are local listings and citations?
Your listings and citations should tell you how popular your business is. Let us substantiate that for you. Consider a little-known chap and a celebrity. Who among them is mentioned the most in regular conversations?
Of course, it is the celebrity. And when the celebrity is mentioned, people are curious to know what is being said about him because they expect it to be valuable.
That is the same thing for your businesses. If people consider it valuable, they will discuss, mention, and recommend it in their chats. That way, more people will learn about it and visit your website to know more about your brand.
Google takes local listings and citations as an indication that your business is valuable. That is why they consider them to rank your business on SERPs, Google Maps, and local SEO, where customers can easily find your business.
Understand that even Google wants to give its customers an incredible user experience. That is why they display websites from valuable brands higher than the rest so that users can get valuable information faster.
Therefore, local listings and citations work hand in hand with your SEO for HVAC to determine your ranking on search engine results pages.
Now that you know what local listings and citations entails, allow us to discuss what they are;
What Are Local Listings
Local listings are online business directories typically categorized by location and industry. They hold key business information like address, hours of operation, reviews, telephone numbers, and website URL. They are a quick way of presenting your business to potential customers searching for contractors in your area for the services you provide.
Local listings help random customers to find your business. They help first-time clients look for similar businesses in their neighborhood.
What Are Local Citations?
Local citations refer to any mention of your company on another website, social media platform, online directory, or apps. Although they may guide customers to your website, they no longer determine how your business ranks on SERPs.
Local citations are an indicator of your brand's popularity. They are also a perfect way of increasing your audience since those who see your brand for the first time in those mentions are likely to search for it to learn more.
However, your brand will not always be mentioned positively. It is upon you to manage the reactions that your mentions may elicit by responding to both positive and negative citations.
As you may have heard, all publicity is good publicity. Play your PR card tactfully using your local citations.
Are Local Listings and Citations Important?
Local listings and citations avail information about your business to people searching for contractors or local companies offering the services you provide. While local listings are considered when ranking your business on SERPs, citations do not determine your local SEO listings.
Citations are significant as a testimony of faith in your company by those who make them. Customers may use them to gauge your legitimacy.
On the other hand, your local listings may rank higher on SERPs than where your website appears. They are a simple way of marketing your business to potential clients in your area or those looking for particular information about your company, like your phone number.
How Can You Take Advantage of Local Listings and Citations?
Do the following to take advantage of local listings and citations:
Search Your Listings and Citations
While you may have created some of your local listings profiles, others exist without your knowledge. This may include some that appear on online directories specializing in profiles from particular locations or industries. Use the available online profile search tools and when you find them, claim them.
Claim Your Listings
If you notice your listings created by other people on the first page of search results pages, claim them. Follow this link to learn how you can claim your profiles. And when you do so, update the information so that the profile does not mislead people about your business.
Create Profiles on Major Search Engines Directories
Use your business profiles as one of your HVAC marketing strategies. If you are not sure about the best search engines to create your profiles, consult an HVAC marketing services firm. The firm will guide you and ensure the profiles are aligned to your SEO for HVAC.
Manage Your Reviews
Your reviews equate to word-of-mouth recommendations. Facilitate your customers to give them on your online profiles. You can also solicit for them on social media or credible business websites.
Also, ensure your HVAC web design is optimized to make it easy for visitors to access your website when they click on links directing them to your website.