How much grip does your HVAC SEO business have on the homeowners of your service area? If a homeowner raised a 'furnace installation in Brooklyn' or 'Brooklyn AC maintenance' query, would your business feature in the top three search results?
If your answer to the above questions remains uncertain, then you definitely need an urgent SEO strategy. With such a strategy, your online visibility is guaranteed. Also, with a solid online presence, growth for your business becomes a sure thing.
According to Statista Research Department, about one third of internet users rely on the internet to find a local HVAC business each single day. That's why your HVAC business must feature online!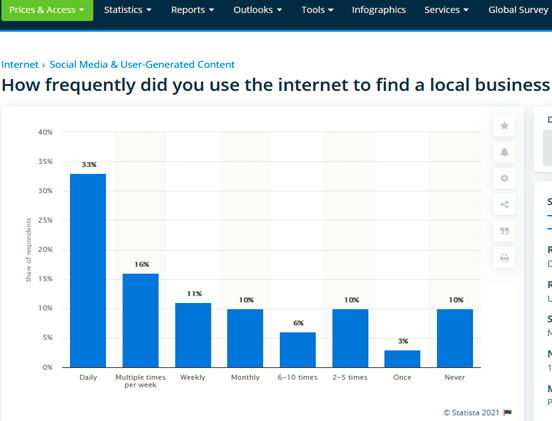 Learn more by exploring our successful tips below on fully mastering your HVAC SEO and increase your chances of growth.
What is HVAC SEO?
Search engine optimization (SEO) refers to a set of strategies and techniques employed to improve the ranking of your HVAC business on search engines like Google, Yahoo, and Bing.
As internet use takes over the marketing landscape, consumers are not being left behind. Therefore, you can expect most of your cooling and heating service users to originate from the internet.
But what if they can't find you online?
That may potentially translate to loss in traffic generation and growth, revenue loss, as well as a drop in search engine rankings.
You want to make sure you remain on top of your online visibility by implementing a strong SEO marketing strategy. With such a strategy in place, optimizing the brand message for your HVAC business becomes profitable.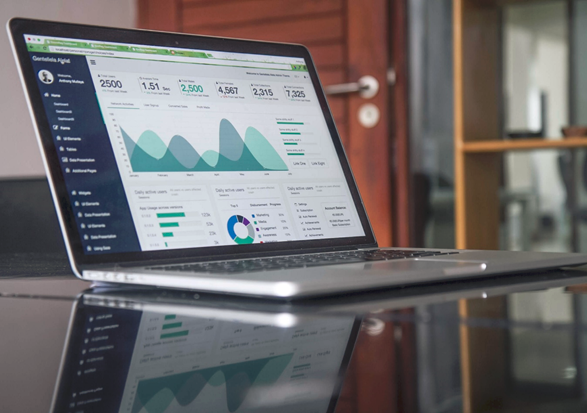 How do you optimize your online presence?
Of course the answer to that is a solid SEO marketing strategy. But what does such a strategy entail?
To successfully and consistently feature your business on top rankings online, our custom HVAC SEO strategy includes these four phases:
Initial website audit
Before drawing an SEO plan for your HVAC business, we first of all review your current website. Through this review, we can compare your performance to your competition.
If your competitors happen to outrank you on search results, we proceed to the next phase of devising an SEO strategy that suits your specific need.
This is a collaborative effort between our SEO experts and your digital marketing team.
Website optimization
Once we formulate the right strategy, we channel all our attention on the actual optimization details. Having defined the 'why' of your low performance, we proceed to answer the 'what' of the solution.
Optimizing your website takes time and effort. However, our SEO team understands just the right fix for that-efficiency. Comprising a multi-disciplinary team of website developers, designers, writers, and editors, delivering your SEO targets on time is never a problem.
Specifically, our SEO experts will undertake the following to boost your site's rankings:
Keyword incorporation
This entails researching the appropriate keywords for your HVAC business and selecting the most relevant ones. After doing so, you need to incorporate them into your website content.
The keywords may vary from general keywords such as 'HVAC contractors' to locally modified keywords such as 'Brooklyn HVAC contractors'. All this is based on your service specialty or ranking preference.
User friendly website design
Poor user experience can cost your business a fortune. To avoid such misfortunes, making your HVAC website user friendly is one of our top-most priorities.
We do this by ensuring it displays optimally on different gadget screens (smartphones, laptops, and desktops). On the website, we only provide relevant, useful, and valuable content for a positive first impression. For example, displaying the right contact information and HVAC keywords at the top of the website.
Additionally, we work towards making your website fast, secure, as well as aligning its structure and code to HVAC SEO best practices to enhance the user experience.
Relevant website content
When it comes to the main website content, our SEO experts always strive at optimizing it as much as possible. That is done by personalizing the brand message unique to your service as well as ridding the site of duplicate and redundant content.
We also reinforce the content through video demos to make it more credible and helpful to your audience. Within these videos, we slide in compelling calls to action (CTA) to attract more clicks on your contact information.
Further, our content team creates new content and promote it on your behalf to digital influencers, reliable authority sites, as well as trusted industry partners. This paves the way for content sharing on social platforms, effectively cementing your brand's authority.
Customer reviews incorporation
Our SEO experts understand the importance of customer testimonials in painting your brand image. We will merge these reviews with your website content and position them strategically to pop up just when your audience is active on your site.
Such reviews send credible signals to search engines for better rankings.
Local SEO optimization
We understand that beyond appearing on national and state searches, your business also needs to dominate the local marketplace. To accomplish that, our SEO experts will align your website to customized local SEO strategies.
With strategies like local citations, link building, Google My Business listing, and social media optimization, your local rankings are bound to dominate those of your competitors.
Tracking SEO performance
We don't just abandon you at the implementation stage. No! We journey with you all the way. That includes assigning you a dedicated account manager that keeps tabs on your SEO performance. This is important because it gives us a chance to guarantee your money's worth.
The account manager essentially checks the movement of your site's rankings, traffic generation, lead conversions, source of traffic, time spent on the page, and many other metrics.
Once the data is compiled, it is presented to you in a jargon-free version to ease interpretation and overall comprehension.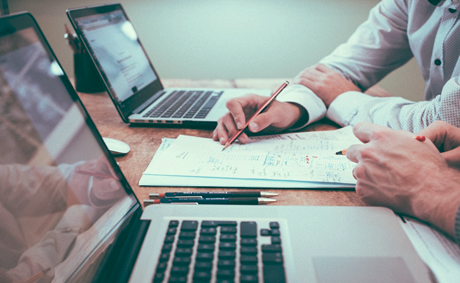 Based on the outcome of the performance review, your HVAC SEO account manager will seek to continually enhance the SEO performance of your website.
They may venture into researching new keywords, updating old content, restructuring relevant pages, as well as tabling web redesign recommendations to the web design team.
Through this consistent effort, your website remains optimized around-the-clock, up to date, and industry-relevant. With such an outstanding website, new leads cannot escape you, customer referrals rise, and your business revenue increases.
We can help you master SEO for your HVAC business!
As you focus on the most important aspects of your heating and cooling business, leave the visibility aspect to the experts. Unless you have the time to conduct keyword research, frequently update your site, or properly link build, our SEO experts would love to help you out.
Besides, more than 50% of digital marketers prioritize SEO as a highly effective digital marketing strategy. That means, with an expert involved, dominating HVAC SEO becomes a lot easier.
If you are ready to get started with a strong SEO strategy, contact our experts for a quick estimate.