We offer peace of mind for your HVAC business
You don't have to worry about media buying, running adverts, managing your social media accounts, or SEO. We let you worry about how you will install, repair and maintain customer AC units, heating units, refrigeration, and ventilation units.
As a premier marketing company, we pride ourselves as a team of industry veterans. Not because we have decades of experience, because we take every opportunity to stay ahead of the industry changes.
That is why our customers continue to choose us over the competition. Our integrated approach ensures that our customers are always growing their revenue base, reducing their cost of customer acquisition, and grow their profits year on year.
We respect our customers, and we don't go out there parading their success stories for our own good. We know what is good and what is bad for business growth and development.
A team of transparent and diligent people. If something is not in our portfolio of excellence, we don't offer it to you until we have implemented, tested, and perfected it.
We start with knowing your customer base, create a marketing plan, create digital marketing assets such as websites, social media accounts, and GMB profile, create content for all assets, optimize the content, publish the content, promote the content, and ensure that your business is available to your potential customers.
Get a free quote for your project
Our team has consistently delivered unbeatable results in this industry. We will help you develop a working strategy, implement it to the fullest, and let you enjoy the fruits. Everything from web development, SEO, content development and marketing, social media, and paid advertising, we have it all covered.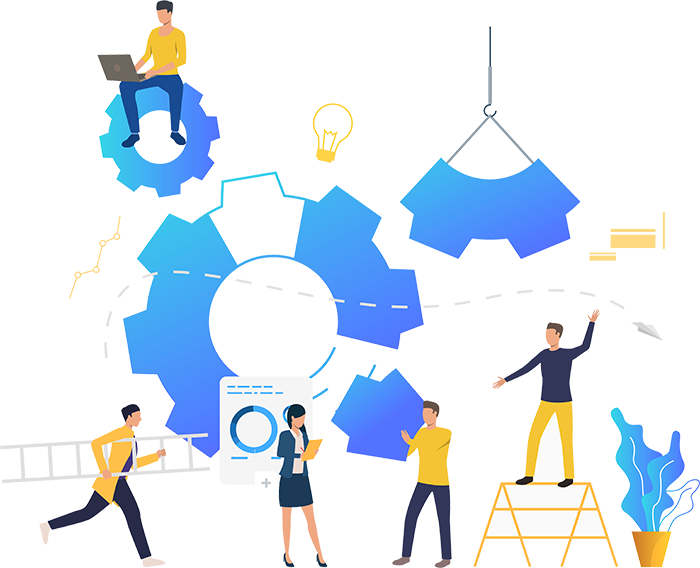 Chat with Us Today for FREE Consultations