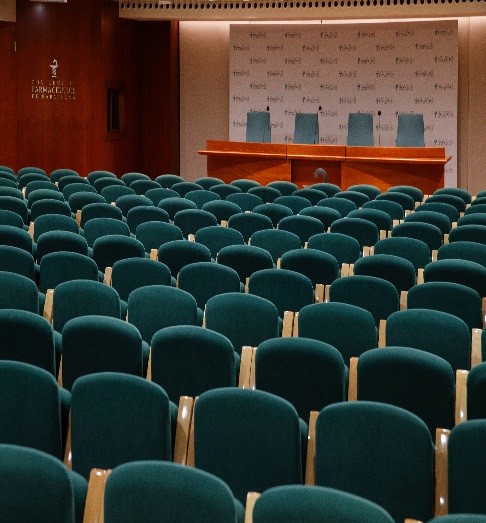 Attending a HVAC SEO conference or multiple conferences is a rewarding opportunity. There are more virtual conferences in 2021 and more set to happen in 2022. Therefore, it should be easy to be part of these events. Since 2020, more HVAC SEO conferences have occurred online as opposed to physically.
HVAC SEO conferences are important for understanding how to do SEO for your business. Having a list of these conferences earlier on helps you to prepare enough for them. Conferences are important in many ways including providing the following opportunities.
learning
networking
sharing ideas
meeting your next co-workers
new knowledge about trends
boost SEO skills if you are a new HVAC firm
2021 conferences
DigiMarCon World from November 17th to 18th. The speaker is TBD. Get to learn a lot about digital marketing and network with thousands of digital marketers. Learn new trends in digital marketing, which you will apply in your next campaigns. Tickets are $147 for the first comers until  September 10th.
Utah DMC on August 27th at Salt lake City, UT. The speakers are David Meerman Scott, Dan Tyre, Kathleen Booth, and more. It is a digital marketing conference. SEO is essential for successful digital marketing. Learn more about SEO, social media, and paid advertising during the conference. Tickets cost from $299-$499.
Content Marketing World from September 28th to October 1st in Cleveland, OH. Tickets are $899 and above. The speakers are Robert Rose, Melanie Deziel, Sydni Craig-Hart. Learn how the current changes affect your client vs service provider relationship. Get information on how to focus SEO on content to boost performance.
State of Search from November 1st to 2nd. It is virtual. Tickets are $465 and above. The speaker is TBD. Learn from experts, how to make digital marketing work for the growth of your company. You can also make a submission to be a speaker at the conference if interested.
SMX Next from November 9th to 10th. It is virtual. Ticket prices range from $200 to $250. Speaker is TBD. Learn recent trends in AI, delivering content online, commercial platforms, and earn a certificate upon completion and attendance.
2022 conferences
B2B Marketing Expo from April 6th to 7th, 2022. It will be held in Los Angeles, CA. The conference is free. Speakers will be Stephen Gorgey, Paul Breseden, and Chip House.
Search Engine Journal eSummit will provide you with guidelines to start on your SEO journey for your company. Learn how search engines work, how to build links, onsite and offsite SEO, local SEO, and SEO tools among others. Among the speakers will be Martin Splitt, Lily Ray, Amy Bishop.
Inbound from October 12th to 14th by TBD as the speaker. Hubspot is the conference host. Inbound focuses on inbound marketing. It is held yearly, and this year it will be a virtual event. It is a conference packed with information, courses, networking opportunities, and insights from experts.
Ashrae Winter Conference from January 29th to 2nd February. It will be accessible physically and virtually. The venue will be at Caesars Palace, Las Vegas, Nevada. You will learn about HVAC systems, applications, fundamental, using energy systems, and the industrial and commercial side of having a HVAC company.
Other HVAC SEO conferences in 2022
Social Media Marketing World from March 14th to 16th in San Diego, California.  This HVAC SEO conference is about the ever changing world of social media. Advance your knowledge of using the different social media platforms for content marketing, advertising, and customer retention.
Escogroup HVAC Excellence from March 21st to 23rd. An online and in person event at South Point Hotel in Las Vegas, NV. The conference is about helping HVAC business owners build their brand. Expect to gain insight on HVAC tools, industry codes, equipment, software, and so much more.
DigiMarcon Great Lakes to be held from June 6th to 7th in Detroit, Michigan. It can be streamed online as well. It will be a knowledge packed session where speakers will address marketing trends, strategies, practices, and solutions.
How to decide the HVAC SEO conference to attend
Pick the conferences you want to attend based on the location, the speakers, affordability, the value you hope to gain in terms of networking or information gained, and your current business or skills needs.
What stands true is, a HVAC SEO conference is an opportunity to learn and apply new SEO trends better, and you cannot ignore such a chance. In addition to that, if you cannot travel to the physical location, look or a virtual HVAC SEO conference. Virtual conferences are,
more cost effective
you can access from anywhere
they allow expert speakers to be hosts without having to incur travel costs
Learn all there is to know about the conference and prepare to be present mentally. You can visit the conference app if it exists, to see the list of attendees. Additionally, you can connect with them on social media if they have their profiles included. You can also do the same for the list of speakers and strive to form networks with them. Meet them if the conference is physical or create opportunities for conversation during the conference online.
Joining a HVAC SEO conference enables you to connect with other HVAC technicians. Gain knowledge on the currents SEO trends in the HVAC industry, and update your SEO strategy. Understand new SEO concepts from your peers with a deeper level of understanding of such aspects. You can get new deals when you attend these conferences because you meet other technicians and contractors. Reach out to us for optimized website content as part of your SEO journey.