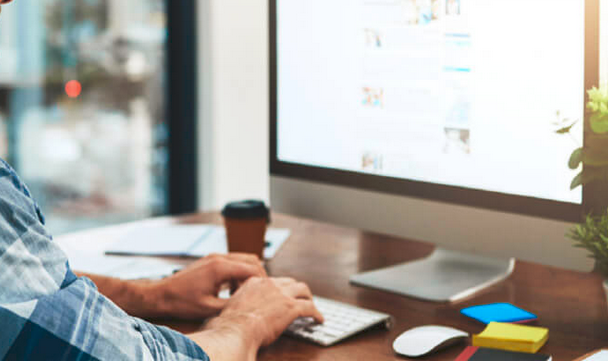 When designing a digital marketing strategy, local SEO is very important. Local SEO allows major search engines like Google to show the most relevant search results for a particular area. If you own a HVAC, plumbing, home remodeling, or construction business website, you need to ensure that the website attracts the local search results. Failure to appear in local search results makes your business lose out on potential clients in the area and fall behind on the local competition.
In the simplest of terms, local SEO is local marketing. It involves marketing your business to local customers when they look up the products or services that you are offering. By using the target approach of local SEO for online marketing, potential customers in your area are likely to come across your business website.
Did you know that 75 % of internet users never scroll past the first page of Google search results? This means that if your business website does not appear in the first page, you will lose out on many potential clients.
Since the internet replaced services like phone books, about half of the searches on Google are local. Also, at least 18 % of the local searches on Google generate sales in a single day. Think of how much sales your plumbing, HVAC, construction, or home remodeling business could be missing out on.
Benefits of observing local SEO on your website
Below are some advantages of implementing local SEO on your business website.
A boost in website traffic
One of the cheapest and simplest ways of boosting traffic to your website is by observing local SEO. If your business is fairly new in the market, local website traffic will optimize the visibility of your business. Additionally, your brand name will become more familiar with the local audience, thereby spreading brand awareness. It is clear that applying local marketing strategies is one of the most favorable ways of promoting your business in a given geographical area.
Conversion of online searches into offline transactions
As a business that is looking to grow, you can relate with how tough it can be trying to pursue cold leads from potential clients. Implementing local SEO takes some of that stress away because it will bring hot leads directly to your business. A survey by Retail Dive revealed that 67 % of consumers claimed that they research products and services online before shopping physically in brick-and-mortar stores. On top of that, utilizing local marketing will place your business strategically in the eyes of the right consumers at the right time, and convert the online searches into offline transactions.
Free advertising
Local SEO will connect the right consumers to your website at zero cost. How efficient is that! As we stated earlier, local SEO is a favorable way of promoting your online business. Simple things like including your phone number and address of the business on the website, will help to promote the type of services your company offers. In addition to that, search engines will index the location of your business and display it in search results pages of potential clients.
Ranking factors of local SEO
The three major local SEO ranking factors include:
Relevance
Google will rank your website depending on how well it matches with local searches. It is of great importance that you provide detailed information about your business. Additionally, search engines like Google will use the information to match your business to the searches that are most relevant.
Prominence
Another ranking factor for local searches is how well known your business is. Is the local audience familiar with your HVAC, home remodeling, construction, or plumbing business? The links, directories, articles, reviews, and positive ratings will let Google know whether your business is eminent enough to rank in the first page of search results.
Distance
Google tends to localize the search results of online users. This means that if a potential customer does not specify a location in their search, Google will calculate the distance of their location and show them the nearest businesses that offer the products or services they need. Either way, you need to ensure that Google has the exact location of your business so that your website can show up in both specified and unspecified searches.
Whether you own a HVAC, plumbing, home remodeling, or construction business, we can help you grow your business locally. Call us today for expert local SEO services, and grab the local opportunities awaiting your business.